Latifi aware of 'different philosophy' in Barcelona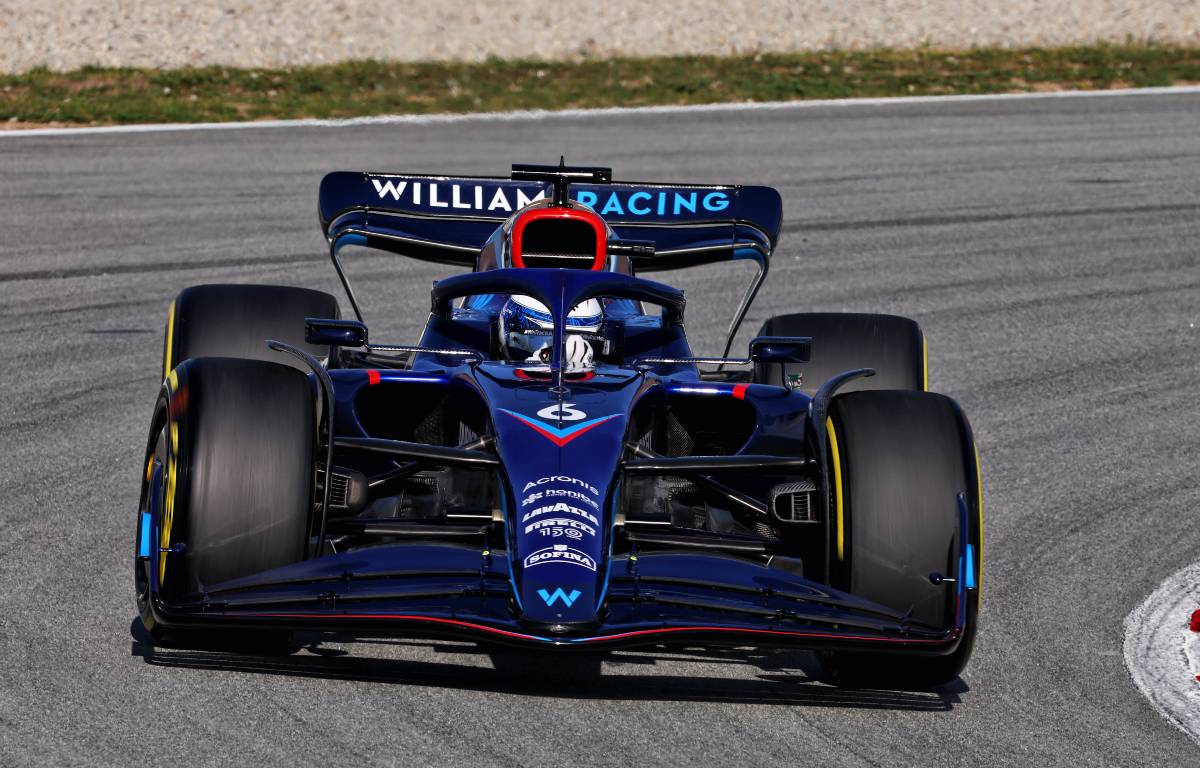 Nicholas Latifi could certainly feel the difference with the all-new Williams FW44 in a "quite positive" opening track session in Barcelona.
The Canadian took the wheel on the first morning of collective F1 action this year and completed 66 laps of the Circuit de Catalunya, putting the Williams fourth of 10 on the initial mileage chart.
In terms of times, Latifi was only eighth, but that will not have been of major concern in what was merely a limbering-up exercise compared to the more serious tests that lie ahead.
That is because drivers are only just starting to get used to the much-changed challengers for the 2022 campaign, which feature a ground-effect aerodynamic concept and 18-inch tyres rather than 13.
You're up first, @nicholaslatifi! 😍

The FW44 is looking good in Barcelona! 👌 pic.twitter.com/Uo6S9rpA6A

— Williams Racing (@WilliamsRacing) February 23, 2022
"It definitely feels different compared to last year's car, for sure," Latifi told the official Formula 1 website after his running had been completed.
"The first session back after a few months out always feels quite strange, quite foreign, those first laps.
"But definitely you could tell it was a different philosophy of car – not only for me the car, because obviously Williams didn't take part in the new tyre test last year, so I'm also feeling these 18-inch tyres for the first time as well.
"Overall today it was quite positive. There are clearly areas for me which feel quite positive compared to last year. There are areas as well where if we address them, there's easy lap time to find. It's still very early days, so I think it was a good morning."
The new regulations have been designed to make following other cars, and overtaking them, easier, to generate more exciting racing, but Latifi said he had been unable to put that into practice so far.
"Unfortunately not," he said. "I had other drivers come by when you're on a slow lap or whatnot. But I was not in a position to be really pushing so close to another car yet, so time will tell."
Latifi then handed over the car to team-mate Alex Albon for the afternoon running and stressed the FW44 will continue to be a work in progress through to the first race of the season in Bahrain on March 20, via official testing at the same venue the previous week.
"I kind of just gave Alex a heads-up on a few things to maybe pay attention to, or might catch him out in the first session if he wasn't expecting them," explained the 26-year-old.
"Nothing that's a big red flag, but just areas I think could be improved that maybe wouldn't be improved right away for the afternoon.
"Going into Bahrain, I guess it will be easier to tell once we get through these three days, by no means focusing on the outright performance of the car yet, just trying to understand the car's systems and the new aero platform, how it works, the sensitivities and whatnot.
"I'm sure come the end of day three you'll kind of have a clear direction we need to try and go in with development and the guys in the factory will get cracked on with it."
Williams focused on early development, not pace
Jost Capito has revealed that Williams will be looking at early development rather than pace.