Latifi 'almost too intelligent to drive on instinct'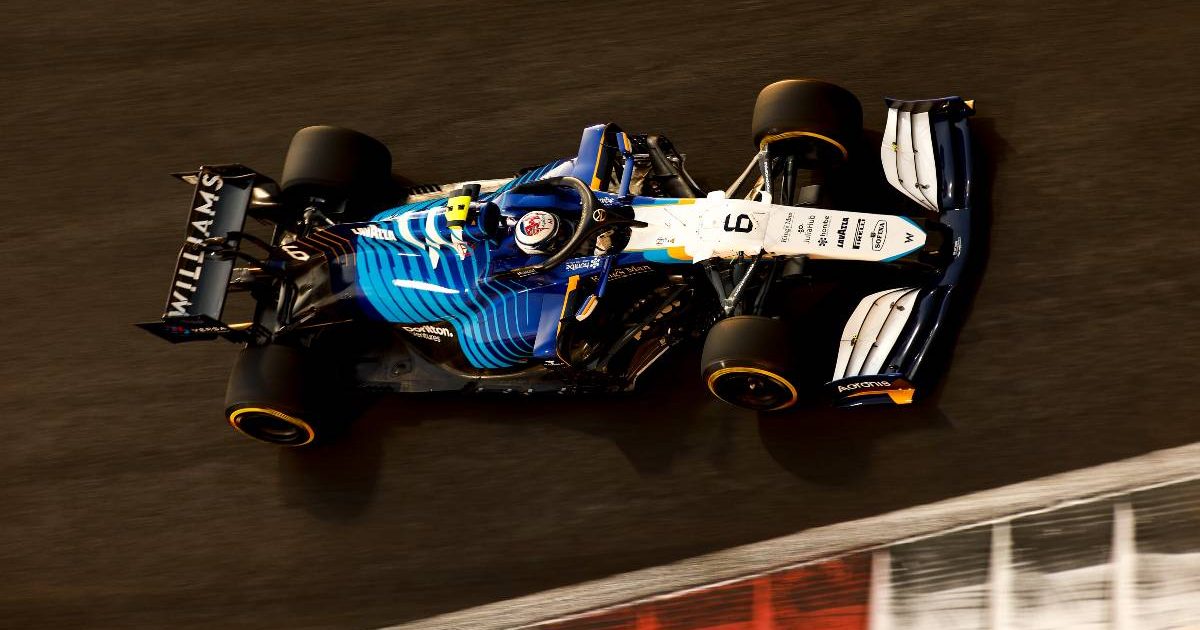 Williams' Dave Robson has urged Nicholas Latifi not to overthink his driving and "trust his instincts" in order to keep improving.
Latifi scored the first seven points of his Formula 1 career during 2021, accumulating that total at consecutive races as he finished seventh in Hungary and was classified ninth in the Belgian 'race that never was'.
There was also progress in qualifying from the Canadian, who took the best part of two seasons to get the better of team-mate George Russell in a traditional one-hour session but eventually did so twice before the Briton headed off to join Mercedes.
Robson, head of vehicle performance at Williams, admitted Latifi had not experienced the most consistent of campaigns in 2021, but sees how the 26-year-old can develop his career further next year when Alex Albon takes Russell's place alongside him.
"I think this year has been a bit more up and down than we had hoped," said Robson of Latifi, quoted by Motorsport-total.com.
"We've bounced back and forth a bit between qualifying pace and race pace, but he still has a very good talent for driving a car and understanding where the problems are and identifying them."
On Latifi's prospects of properly establishing himself in the sport, Robson continued: "I think he still has the chance. He's got everything he needs, but maybe he needs to trust his instincts a bit more and not always think about it too much. That's possibly part of the problem that keeps coming up."
Expanding on that, Robson said Latifi is "almost a bit too intelligent to go out there and really just drive on instinct", adding: "But crucially, he does have that instinct."
Robson thinks the reset of regulations next year could offer the Montreal-born driver an opportunity to thrive, after a season which ended with him unwittingly shaping the outcome of the World Championship – his crash brought out the Safety Car that sparked the controversial finish of the Abu Dhabi Grand Prix.
"It's a big change," said Robson. "The cars will be completely different and he also has a new team-mate, so I think he has a chance to really shine next year.
"With the car being a bit quicker (next year) he can relax a bit, especially at the start of qualifying, and trust his instinct and drive the way he can and the way most drivers do.
"He can still make an upward trend and do a good job, I'm sure."
Verstappen's advice to Latifi after Abu Dhabi
Max Verstappen has advised Nicholas Latifi to turn his phone off after the Abu Dhabi GP.