Latifi thought of Magnussen during Hungarian GP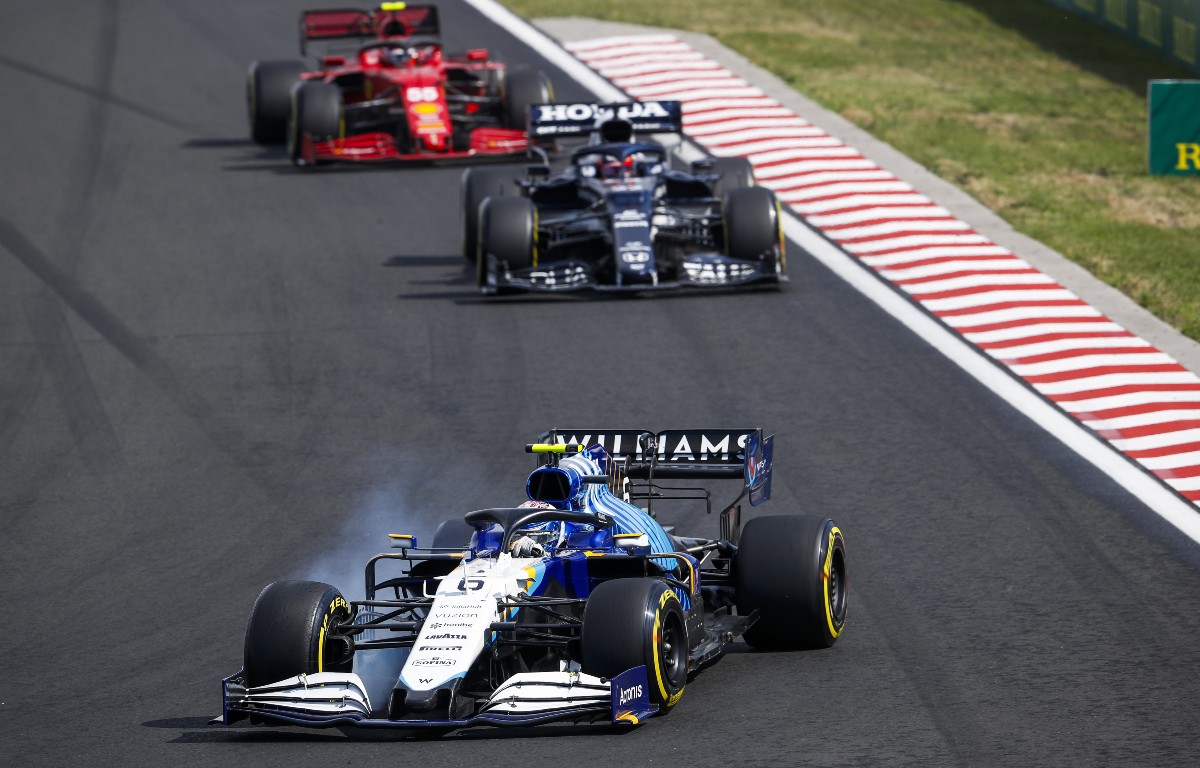 As he climbed up into the points at the start of the Hungarian Grand Prix, Nicholas Latifi's mind went to Kevin Magnussen.
The Canadian started the race in Budapest down in P18, but after chaos at the first corner caused by Valtteri Bottas and Lance Stroll, he found himself all the way up in P6.
A similar thing happened to the Haas of Magnussen at the same race in 2020 as a bold strategy choice from his team saw him move up to P3 after the first five laps and ultimately finish in P10.
Latifi was thinking of that race while he was replicating the Dane this time around.
"The start itself was not the best, but I stayed clear of the carnage ahead," he said as per the French branch of Motorsport.com.
"I guess that was the only advantage to start behind, because you have a front-row seat and in the end I was able to take advantage of it.
"Before the safety car, I didn't know my position but I saw that I was in the points. I thought about last year and where [Magnussen's] Haas had found themselves. I knew there was an opportunity."
Show your support for Williams with their latest official merchandise collection
Torquing Point - Backmarker battle
Finley Crebolder and Charlotte Lines from Planet F1's Torquing Point podcast discuss the backmarker battle between Williams, Alfa Romeo and Haas.
Latifi ended up doing even better than Magnussen did, taking P7 and a precious four points into the summer break with him.
It was the first time that he scored points since he joined the F1 grid at the start of the 2020 campaign and the first time that Williams had done so since 2019.
While he hopes it's the first of multiple top-10 finishes this season, he's well aware that those opportunities don't come around often.
In fact, he doesn't expect that sort of thing to happen again in his career.
"It's the kind of start you dream of but only have once in your career," he said.
"I guess we just had to take this opportunity. We might not have another race like this.
"We hope to be in a position to score points throughout the year, but maybe [we won't]. We hope that will not be the case."