Nicholas Latifi has yet to be the faster Williams on a Saturday, but he says he's happy with the progress he's making in that department.
It's been something of a baptism of fire for Latifi as his only point of comparison is George Russell's, statistically one of the grid's best qualifiers.
The Brit has often made it out of Q1 this season while the Canadian has been knocked out. However, after 11 rounds, Latifi feels that he's starting to adapt and improve.
"Even though I didn't feel like I got the most out of the car [at the Eifel Grand Prix] I feel like there were some steps made," he told motorsportweek.com.
"Some small differences in how my natural driving style is and what works in some corners and also what works in certain cars when the car is a certain way.
"More often or not, especially in qualifying with the way our car is, I'm having to kind of shift away from how I instinctively want to drive.
"But in combination with that it's not only about changing my driving style, it's kind of putting the car in a slightly different window that allows me to drive in that different driving style, which I think in many situations is quicker but it's just not how I naturally like to drive."
Get your hands on the official Williams 2020 collection via the Formula 1 store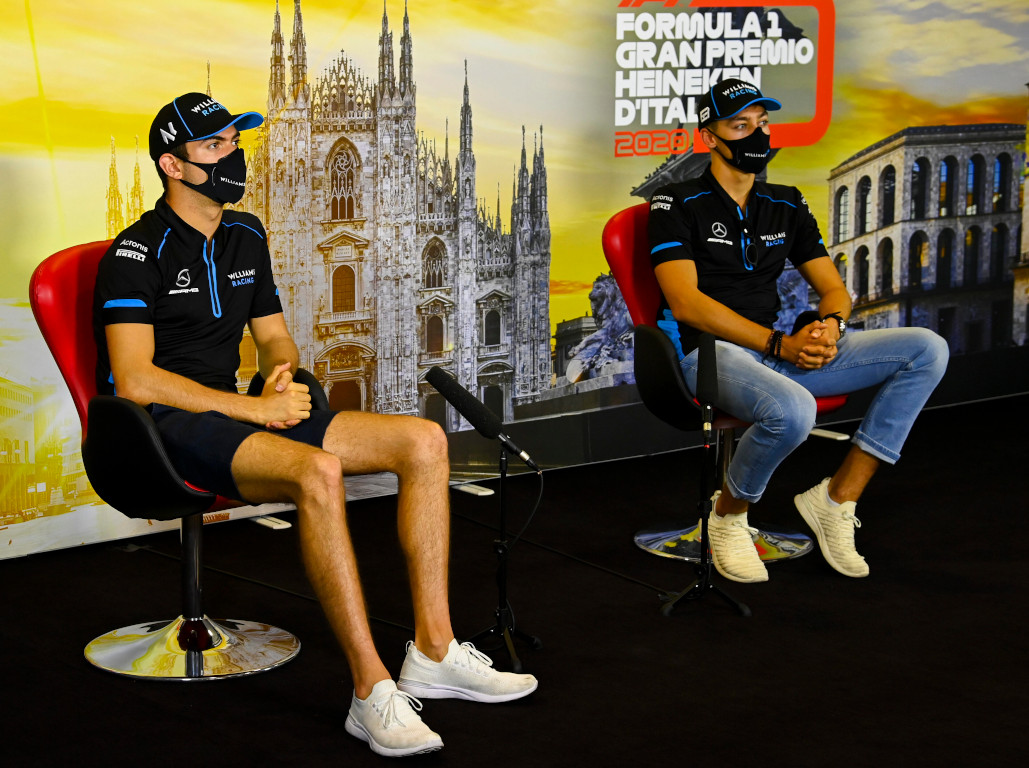 Latifi's team-mate, Russell, is excellent on Saturdays, and in his two seasons in the sport, has never been out-qualified by someone in the same car as him.
Given this, Latifi says he's trying to take a leaf out of the Brit's book when it comes to how he approaches qualifying.
"You can get the lap time in many different ways, braking later to gain a tenth on entry, lose a tenth on exit, or vice versa," he added.
"I'm trying to make an effort on that, trying to get more in line with what George has been doing because obviously more often than not he's been getting the most out of the car.
"So although there's a lot of corners that I could be quicker in, I think in general the way I'm driving the car right now is not giving me a lot of margin for error and it's more often that I'm going to overdo it on the tyres or get a big snap, not do a clean lap.
"I'm curious now to see how it's going to be at the next rounds if I can just continue that, because although I was disappointed with the qualifying [in Germany] I was kind of pleased that I felt like I was kind of doing more what I needed to do, it was just that I did a few messy laps because I'm not used to that yet."
Follow us on Twitter @Planet_F1 and like our Facebook page.