Latifi: Hosting sprint at Monza is a 'no-brainer'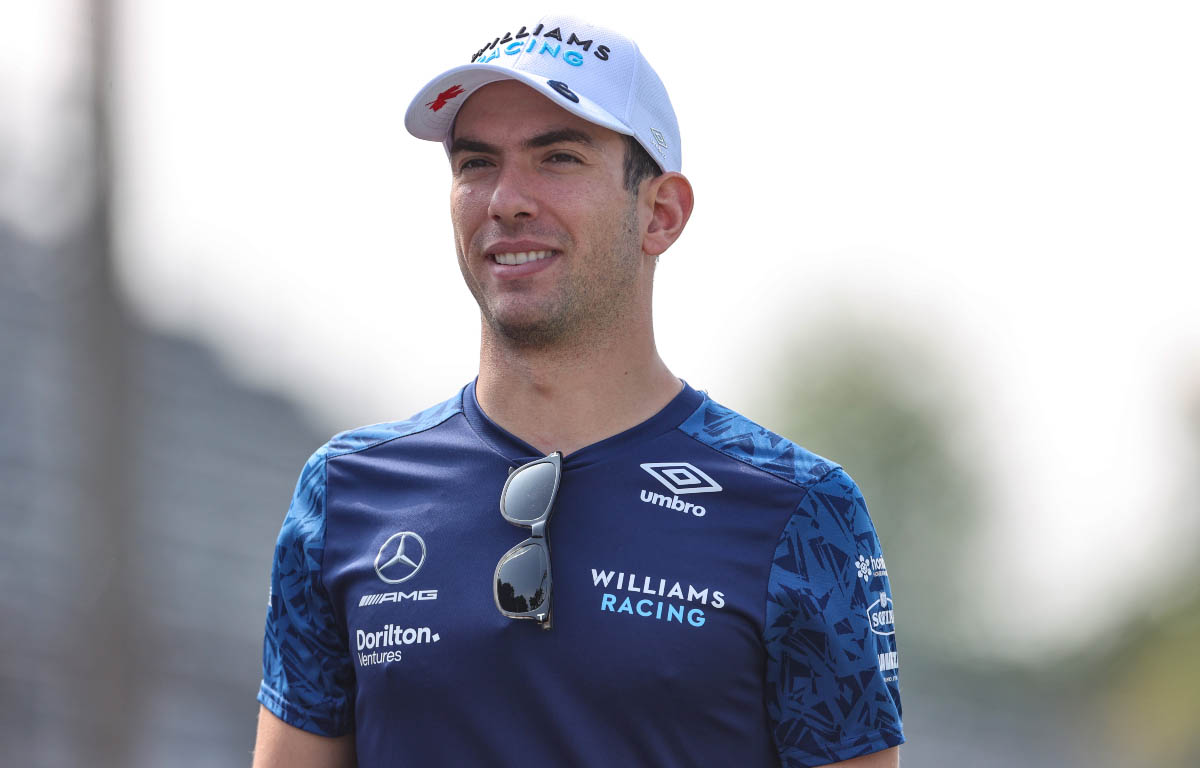 Nicholas Latifi feels that having a sprint qualifying trial at Monza is a "no-brainer" given the track's characteristics.
The second test of the proposed new format takes place at the 'Temple of Speed' on Saturday, with an 18-lap dash that will set the grid for Sunday's Italian Grand Prix.
The first sprint at Silverstone was deemed an overall success, and the Williams driver – whose place at the team in 2022 was confirmed earlier in the week – said he's looking forward to giving the format another go, and Monza is the perfect place for it.
The drivers have arrived and it's track walk time!🥳 #ItalianGP #F1 pic.twitter.com/VC6mGSTvdJ

— PlanetF1 (@Planet_F1) September 9, 2021
F1 TV are offering PlanetF1 readers 10% off both monthly and annual subscriptions! ! In order to claim this fantastic discount, click the following link and use the promo code PLANETF10 at checkout!*
*The offer ends at midnight on September 12 and excludes Netherlands
"I think when we knew there was only going to be a few select rounds of the sprint qualy format, I think Monza was a no-brainer to have one of those," Latifi said to Formula1.com.
"As much as it's a sprint qualy, it means that we get an extra race and Monza's one of the best tracks for racing at – just because of the nature of the high speed, big DRS zones and the heavy-braking corners.
"I think it's going to be quite exciting and, as well, it's going to be very tricky in practice because it's not an easy track to build confidence on, and this track is all about confidence – with how low downforce you run and picking those braking points millimetre and centimetre perfect.
"With only a one-hour practice session to dial everything in, it'll be a big challenge. I'm expecting almost more challenge than there was at Silverstone, which was already quite an exciting one. So I think the fans are going to be in for a treat."
Practice sessions in 2021 have already lost an hour of running, but another session altogether is taken away in the sprint qualifying weekend format, which provides added pressure on the teams and drivers.
But despite the sessions being an important time for the teams to perfect their set-up for the weekend, the Canadian feels that there is more than enough time in normal practice sessions overall.
"I personally don't miss it," he said when asked about his feelings on the loss of a session. "It's definitely more challenging for everybody, but I almost find that three practice sessions is too much.
"But from a team perspective, you want as much time as you can to dial in every little detail. But from a racing driver perspective, you just want to get on it and get into the sessions that matter.
"We have an important session on each day now, which is nice, with the main qualifying, sprint qualy and race. You have to get straight onto it and not dilly-dally around, so that's nice."
Monza GP Preview
A quick preview for this weekend's Monza GP.