Latifi on 'very strange' crash behind Safety Car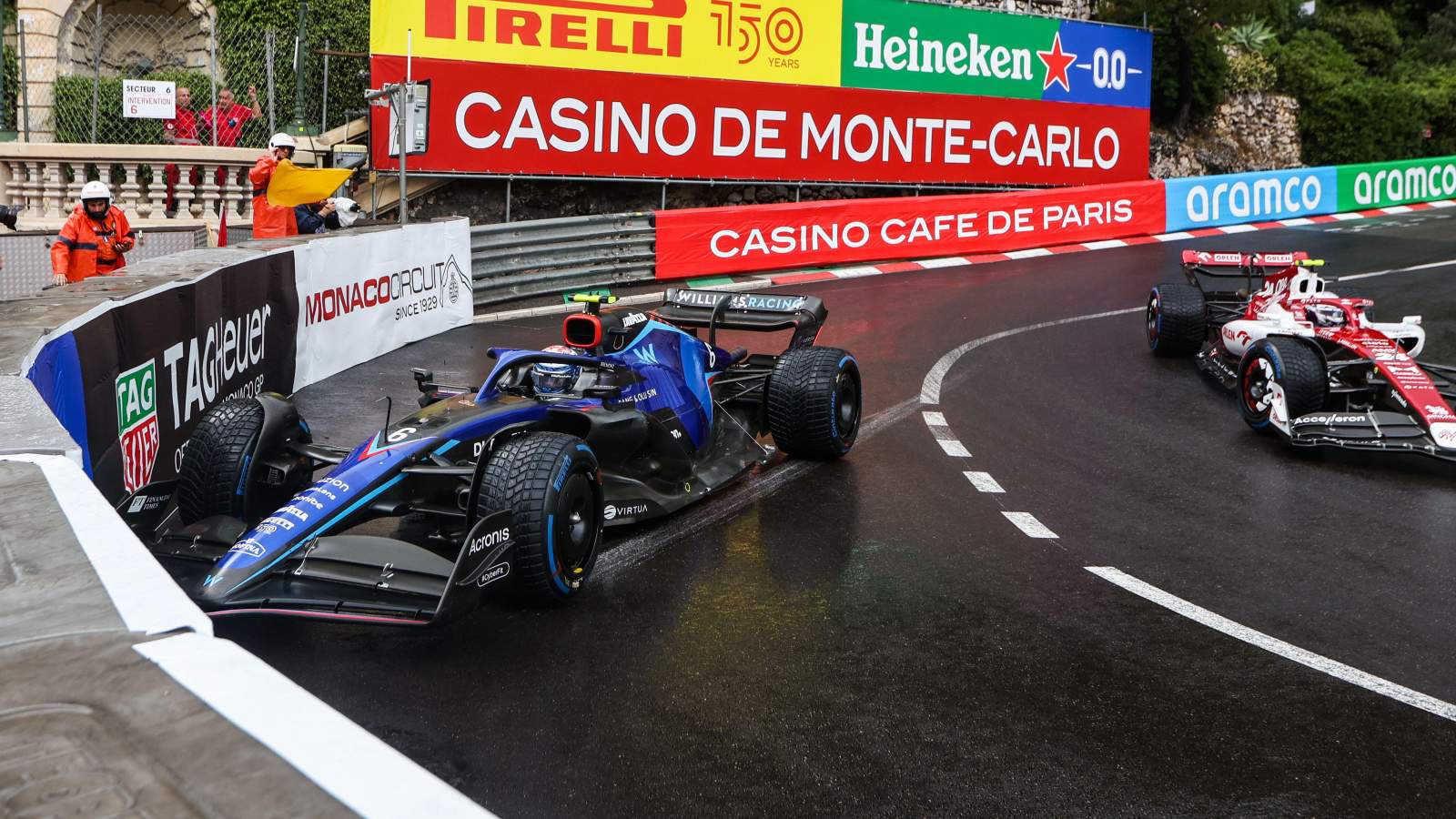 Nicholas Latifi said he knows he "didn't do anything wrong" after crashing behind the Safety Car during the Monaco Grand Prix.
With the race starting behind the Safety Car after a lengthy delay, the Williams driver became the first to experience just how tricky the afternoon was going to be given the wet track conditions.
As the drivers followed the Safety Car for the first lap of the race, he slid into the barrier at the Loews hairpin.
However, the Canadian said it was less to do with the wet surface and more a faulty throttle in his FW44.
"The throttle didn't get stuck but it was like the throttle got stuck," Latifi explained, as reported by GPFans.com. "I got drive all of a sudden once I started to turn. It was very, very strange.
"Something went wrong there, I know I didn't do anything wrong there.
"You are pretty much stopped in that corner anyway so that was obviously unfortunate because of the damage and then just being off-sequence before the start of the race."
As a result of the minor crash, Latifi was forced to head back into the pits where a new front wing was fitted. He then found himself well at the back of the pack and ended the race in 15th place, the third slowest finisher.
A tough battle against the conditions. Well done, team 💙#WeAreWilliams #MonacoGP

— Williams Racing (@WilliamsRacing) May 29, 2022
The 26-year-old said he felt like he was a "passenger" in the car at that time and that it was going forward without him pressing his foot on the throttle.
"I know it wasn't the throttle pedal itself," Latifi said.
"But there was something that gave drive to the engine so whatever that was, I started to get some pushing from the engine.
"I wasn't worried the pedal was going to do that again because it wasn't the pedal in the first place.
"But it was very strange and surprising at the same time and I was kind of already going so slow there, I was just a passenger at that point -'the car is driving forward and I am not on the gas so I don't know what is happening here'."
It was not a great weekend for Williams as a whole with Alex Albon forced to retire with a mechanical issue in lap 48.
"It was a tricky day out there and a bit of a scruffy performance from my side, too," Albon said.
"The conditions meant that getting the brakes in the right window was really challenging, especially with all the variation that a drying track brings and the red flags.
"The car felt good whenever we had clean air though and I did feel competitive at points, so there are some positives to take away from today."