Capito: Latifi still has 'full support' of Williams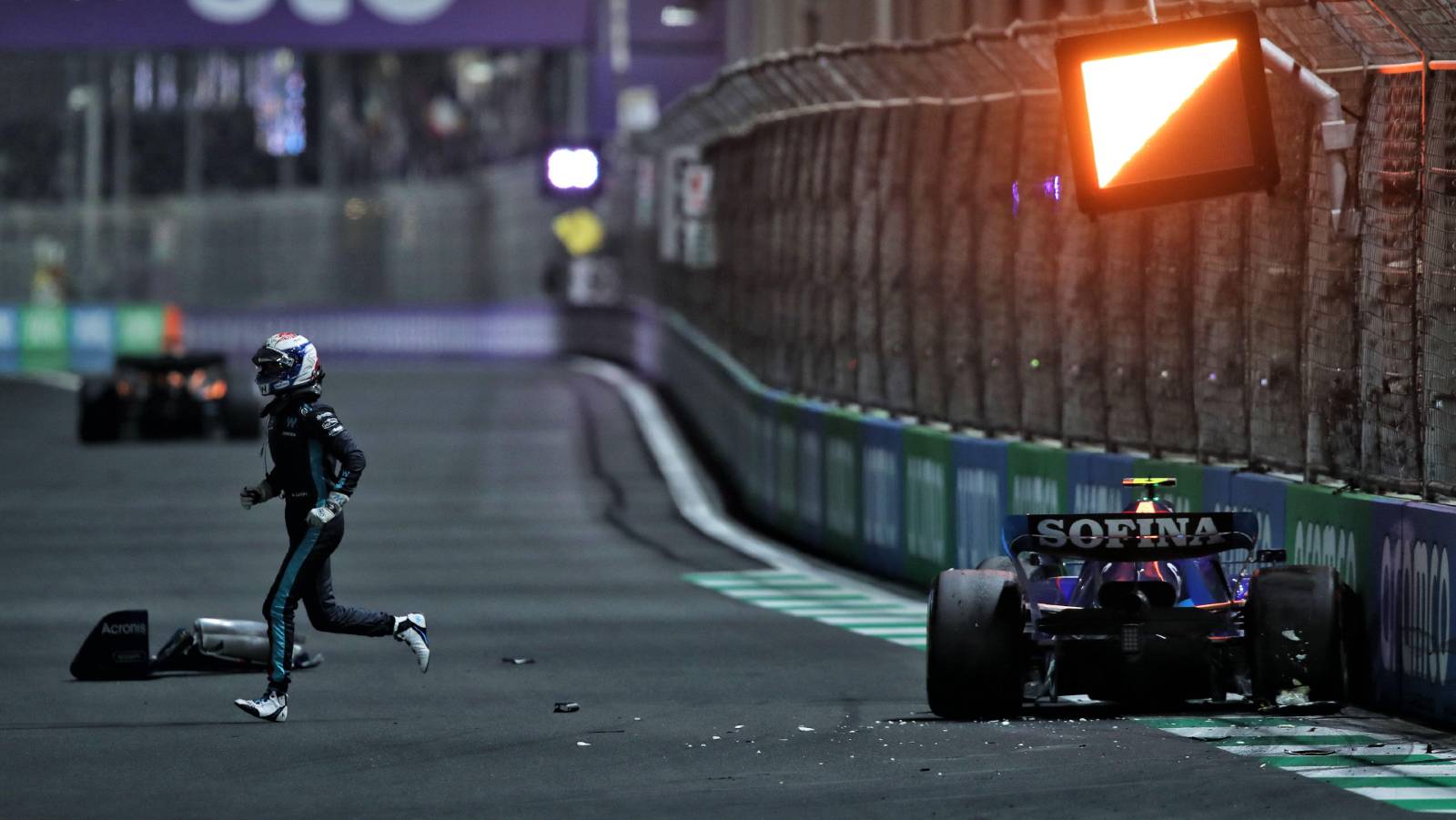 Jost Capito has insisted the Williams team are still right behind Nicholas Latifi despite his dismal start to the season.
Nothing has gone right for Latifi in Formula 1 from the moment he crashed in last December's Abu Dhabi finale, unwittingly triggering the most controversial end to a season for many years and receiving a backlash on social media for the part he had played in the World Championship outcome.
And this campaign has so far been a continuation of the Canadian driver's troubles with the Saudi Arabian Grand Prix a particular low, for he hit the wall again twice to exit both qualifying and the race.
One of the two regular drivers on the grid not to have scored a point in 2022 as yet, the other being Mick Schumacher, Latifi has already found himself struggling to match the pace of his team-mate Alex Albon – who only joined Williams this season.
A fantastic effort from the team. So close to the points after a tricky weekend. We keep building 💪

ALB 🇹🇭 P11
LAT 🇨🇦 P16 pic.twitter.com/ddCXDnem52

— Williams Racing (@WilliamsRacing) April 24, 2022
Latifi is in his third year with the team and scored his first points for them in 2021 by finishing seventh in Hungary and ninth at the rain-curtailed Belgian Grand Prix.
There have been suggestions that despite the sizeable sponsorship funding he brings from his father Michael's food company Sofina, the 26-year-old's place on the grid could be the most perilous – with Sky F1 broadcaster Ted Kravitz having revealed a rumour that Williams could be looking at a 'loan' deal for Alpine academy prospect Oscar Piastri for 2023.
However, Williams team principal Jost Capito says Latifi retains their complete backing.
"Yeah, of course, I think it's a heads game, isn't it? He's capable to drive very fast and do the same lap times as Alex if he is in the right place, I'm sure," said Capito.
"The cars are a bit more difficult and trickier to drive than last year's car and he has to get his head around it and he gets the full support from the team.
"And no, of course, if you have a couple of offs that makes…you have to fight again the confidence then, but he will get the full support of the team and we are sure he will get there."
Asked if his crashes are playing on Latifi's mind, the German added: "No…it's difficult to say.
"I think what impacted him most last year was the comments and the threats on social media where we helped him to get over that.
"And think, of course, if he had these incidents for a couple of times that as mentioned before, it's not just boosting his confidence but we try to boost his confidence, we work with him and I think he's getting better on that.
"He has to learn that and I think he's on a good way."
Is Latifi's position at Williams under threat
Nicholas Latifi's position with Williams is said to be secure, but maybe the idea of a replacement should be thrown out there.