Latifi '100% ready' to lead Williams if Russell goes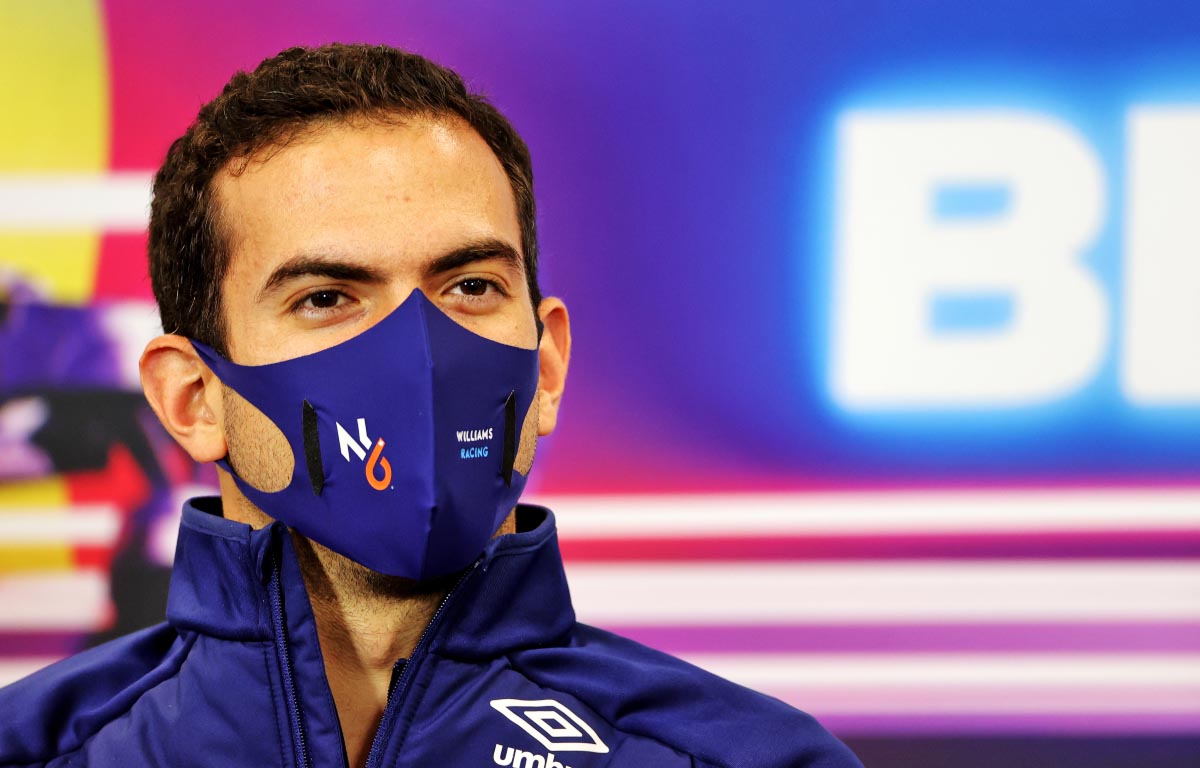 Nicholas Latifi has backed himself to fill George Russell's shoes as team leader at Williams if the Briton was to leave for Mercedes next year.
The Canadian has largely been outperformed by Russell in their time together at Williams, having never outqualified his team-mate – but beat his colleague in Budapest where they both earned their first points for the team.
Mercedes' decision to choose between Russell and Valtteri Bottas for 2022 has still to be announced, with both drivers keeping tight-lipped on the matter. But if Russell did get to drive for the Silver Arrows, 2019 F2 Championship runner-up Latifi feels confident he could step into the breach the Briton would leave.
"Yeah, 100%, if George was to leave and I was to remain," Latifi told The Race when asked how he would feel making the step up to lead the team in future.
"I would definitely feel – by nature because I'm the more experienced driver in the team – more comfortable to be the one in the team with the experience.
"Naturally going into next year with the new car, new regulations, it would maybe be a little bit different.
We just couldn't get away from eachother! 🤷🏻‍♂️ pic.twitter.com/FJXX4rU16y

— Nicholas Latifi (@NicholasLatifi) August 11, 2021
F1 TV Pro is half price for two months! In order to claim this fantastic discount, click the following link and use the promo code SPA50 at checkout!*
*Offer expires at 23:59 on Sunday, August 29. Offer only available on Pro. Customers will need to take out a monthly subscription and this offer can only be redeemed on web. Offer not available in NL, FR or NZ.
"You don't know what you're going to get [in 2022], you might have to change your driving to a completely different style, the car might be handling completely different, have completely different characteristics to this year's car.
"In terms of leading the team based off the history of what I've experienced from the two years of cars I've driven, it's maybe not as ideal as you would want it to be but just having that continuity in the team.
"Knowing how the guys and girls work at the track, at the factory, I would definitely feel comfortable in that role."
Russell and Latifi seemingly did not need much of a break from each other's company over the summer break either, as the two met up while on holiday – which was something of a happy coincidence.
"It was a very nice break," Latifi told Formula1.com. "We went to Greece, in Mykonos, [and] spent some of the holiday there with my girlfriend. I didn't plan to go on holiday with George, but we both knew we were going to be in the same area at the same time before heading out.
"So we planned to meet up. We met together on two of the days I was there, so it was nice."