Latifi 'needs to take on leadership role' at Williams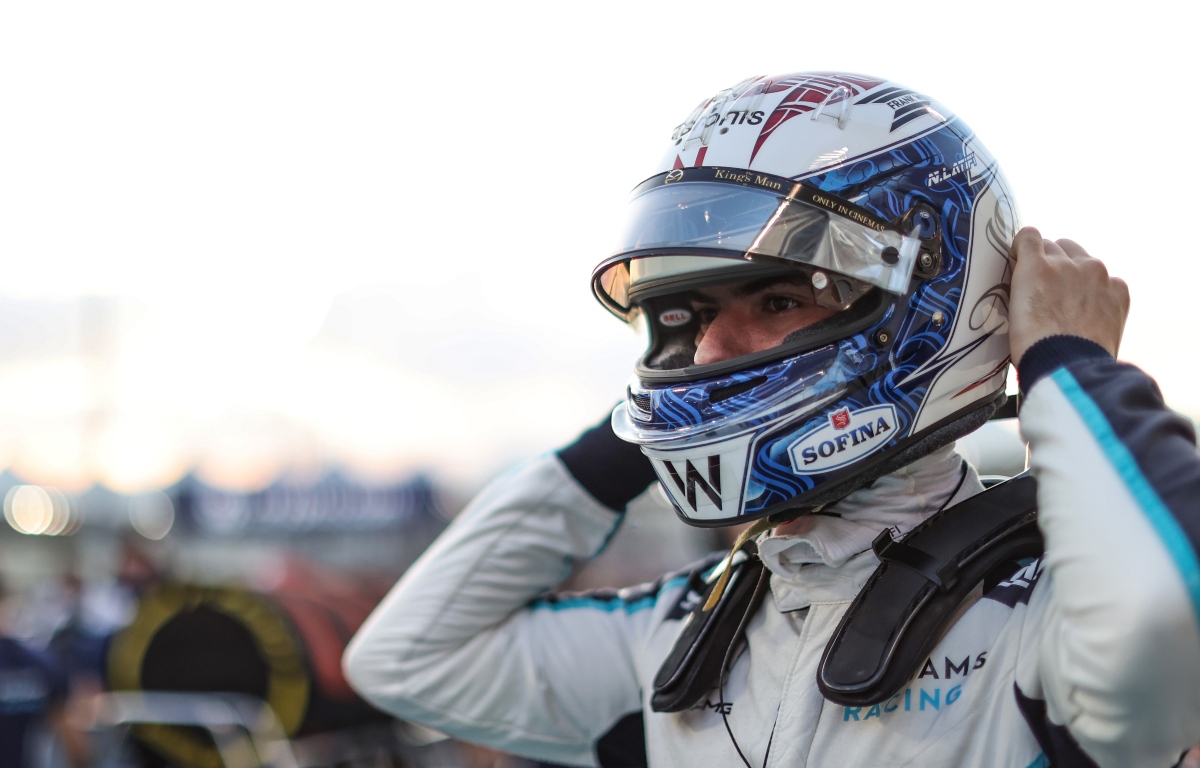 Nicholas Latifi feels that he "needs" to become more of a team leader at Williams in the upcoming campaign.
In his first two years on the Formula 1 grid, Latifi was the less experienced driver at the British team with George Russell joining them and the sport a year earlier.
That won't be the case in 2022 though with Russell leaving for Mercedes and Alex Albon replacing him in what will be his third full season on the grid as well as the Canadian's.
With Latifi being much more familiar with the team though, he feels he has to step up and become a leader for them along with improving his driving.
"It's difficult to set targets because you don't know where the performance of the car is going to be, so once we see how that is that will be easier to do," he told The Race.
"But for broader expectations, when I feel I get the maximum out of the car and the package I have, I know I can be as quick as anyone and as quick as one of the drivers I regard as the best on the grid.
"So I have that personal reference and I need to be striving for that consistently in as many races as I can, because if I do that I'm putting myself in the best position to take advantage of opportunities and push the team forward.
"But beyond the driving, I really need to take a leadership role. It's a new car, fresh start, the feedback will be crucial and that will be something new for me in F1 which I haven't experienced yet.
"I need to take on that leadership role and be confident in my decisions, what I'm communicating to the team and the direction it's going to go in, because I think more than any year I've been in F1 and probably more than any year for a long time this will be such an important aspect."
🔋⚡️✅ pic.twitter.com/QzO4FckdgL

— Nicholas Latifi (@NicholasLatifi) January 16, 2022
Latifi's contract comes to an end at the end of 2022 and at the time of writing, whether the team intend on keeping him or looking elsewhere beyond that is very much unclear.
He's well aware it's a crucial year for his career but is confident that he can do enough to convince them to keep him.
"I'm under no illusion how important next year is," he added.
"The team is in a position to make a decision on drivers just based on who they think will be the best fit. So I need to show them that I want to be here with the team long-term, that I'm the man for that job. I believe in my capabilities and that I can do that.
"So I'm really excited for that prospect and what I know the potential of this team can be with the new direction, the new ownership. It's a very exciting project to be a part of.
So next year is going to be hugely important but I'm up to the task, I believe I can do it and I'll just be taking it one race at a time."