'Vettel joining Hamilton at Merc is not realistic'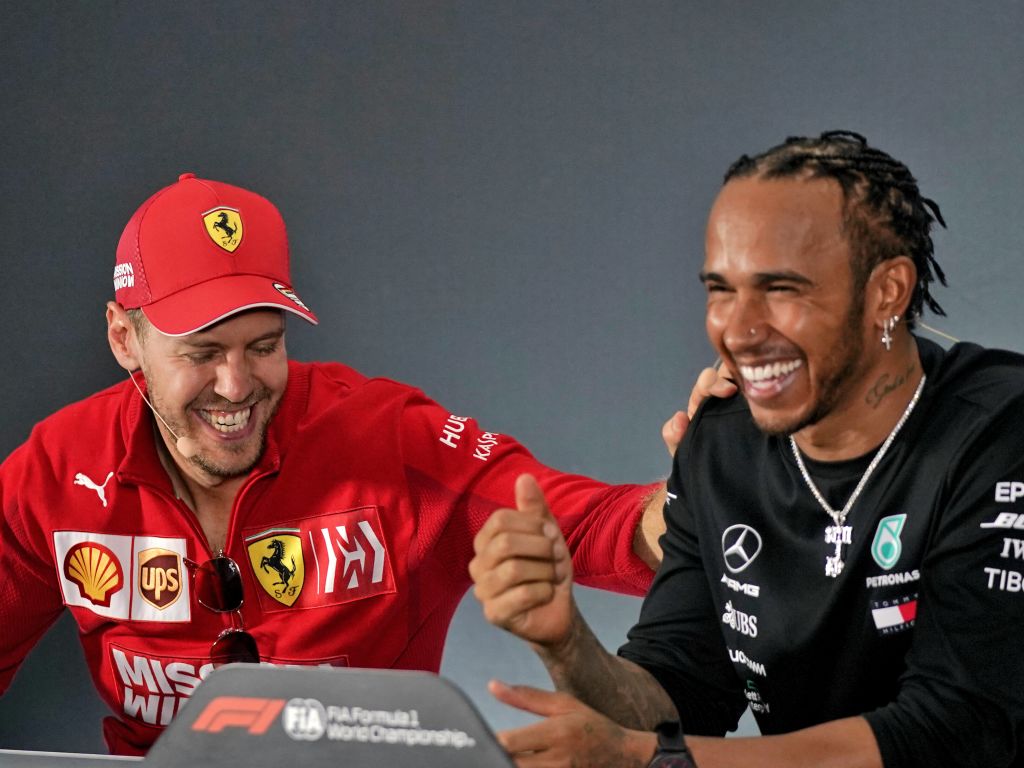 According to Nick Heidfeld, Sebastian Vettel will not be heading to Mercedes to partner Lewis Hamilton as it is just "not realistic".
Formula 1's extended hiatus is giving Vettel time to decide what he wants to do with his future: stay in Formula 1 or retire.
Following his announcement that 2020 will be his last year with Ferrari, the four-time World Champion said he would take some time to look at his options.
"I myself will take the time I need to reflect on what really matters when it comes to my future," he said.
That is the last time we have heard from Vettel.
Since then, though, there has been a lot of speculation about what he might do with some reports linking him to Renault, others to Aston Martin and even more to Mercedes.
Heidfeld reckons the latter is more wishful thinking from pundits than a genuine option.
"It is a shame, but going to Mercedes is not realistic," he told Sky in Germany.
"It is interesting to hear that Toto Wolff analyses the qualities and not the nationality.
"A German team, of course, would like to have Vettel for marketing, but in my opinion Hamilton and Vettel will never be able to share a team."
Wolff has already stated that while Vettel would be great PR, a German driver in a German team, he would rather promote Mercedes junior driver George Russell.
Heidfeld believes joining Mercedes wouldn't be good for Vettel as it is Hamilton's team while having another number one driver would also not suit Hamilton.
He added: "No one would benefit from the signing of Vettel by Mercedes.
"He would go to a team that is completely in the hands of Hamilton, who is also in top form.
"It is not ideal for Vettel, but it would not be good for Hamilton to have such a team-mate either.
"Mercedes wouldn't want the two to be together either. That causes a lot of commotion and I just don't see what's going to happen.
"But we'll have to wait and see what happens. I haven't talked to Vettel, so I don't know what he's going to do."
Follow us on Twitter @Planet_F1 and like our Facebook page.