Nick Heidfeld says he would understand if Sebastian Vettel starting throwing "small jabs" at Ferrari in what is his final season with team.
2020 will be Vettel's last year racing in red, and maybe even in Formula 1, but the former was not his own choice.
Told throughout 2019 and into early 2020 that he was Ferrari's number one pick to partner Charles Leclerc next season, Vettel believes it was only a matter of time before he sat down to discuss a new deal.
Team boss Mattia Binotto phoned him in late April to let him know that Ferrari had decided to take a different route, leaving Vettel without a job.
The German, though, still had a contract for 2020, which is proving to a wretched season for both Ferrari and the driver.
In a campaign in which 'Ferrari's worst this' and 'Ferrari's worst that' are the headlines, Vettel has on occasions given voice to his frustration.
As recently as Sunday's Italian Grand Prix he once again made it known that leaving Ferrari is not his choice.
He told RTL: "It's over and done.
"It will be difficult for us this year and next year in this respect it does not concern me anymore.
"The team has chosen a different direction than I did.
"As I said I will try to fulfill my task until the end of the year.
"Of course it is not easy when things go like this…"
Heidfeld, despite admiring the way Vettel has dealt with the news of his axing, expects the "jabs" could get worse as the season continues.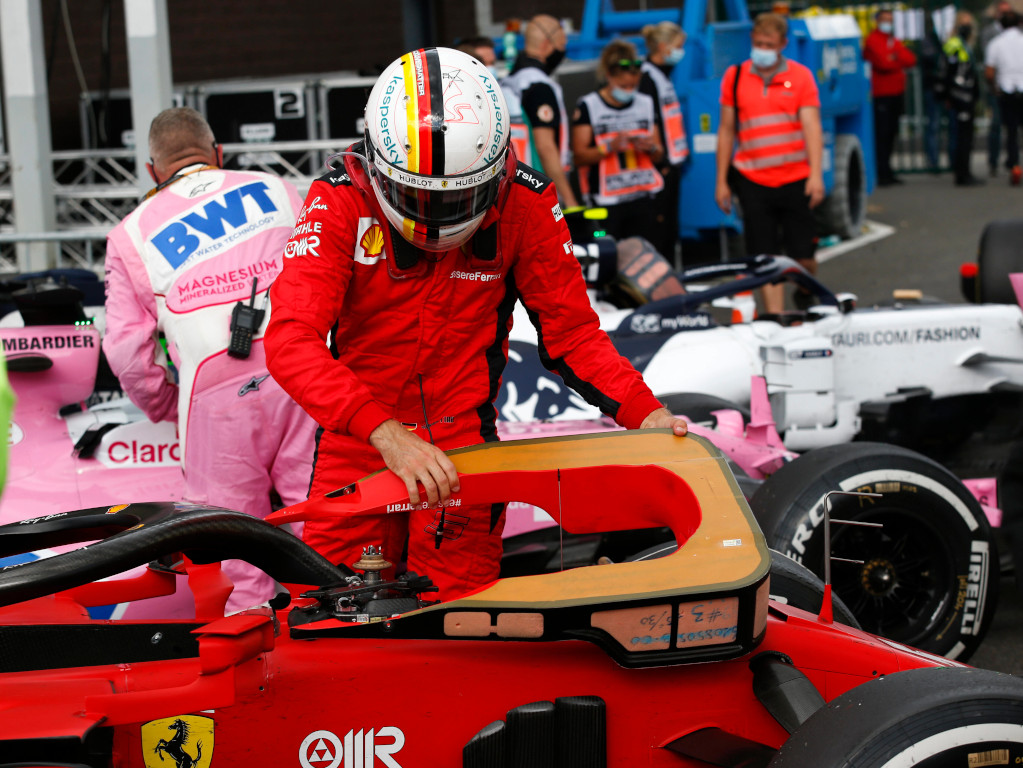 Get your hands on the official Ferrari 2020 collection via the Formula 1 store
He told Sky Germany: "I think Sebastian is handling the current really difficult situation well.
"You can feel his frustration rising from time to time, his gallows humor and criticism, but he always tries to pull himself together.
"Understandably, some of Vettel's Ferrari bosses are not at the top of his favourite list, but you must always remember that hundreds of people work at Ferrari, many of whom like Vettel very much and work very closely with him.
"I believe that Sebastian does not want to stab all these people in the back. Even if he couldn't win the World Championship title with them, he has celebrated many wonderful successes with Ferrari.
"I find it amazing how well he can pull himself together. We all know how early he was fired from Ferrari and how bad the atmosphere is now and especially how many problems Ferrari and especially Seb had this year.
"If there are so-called small jabs from him towards the team, I think that is more than understandable."
Following the Italian Grand Prix, Vettel dropped to 13th in the Drivers' Championship having scored just 16 points in seven races.
Follow us on Twitter @Planet_F1 and like our Facebook page.