Nico Hulkenberg is not giving up on finding a permanent F1 drive for 2022 after talks for this year "didn't fit together".
The German has raced nine full Formula 1 seasons since his debut with Williams in 2010, but lost his Renault seat at the end of 2019 when they chose to hire Esteban Ocon instead.
Last year, Hulkenberg's F1 appearances were limited to standing in for Racing Point duo Sergio Perez and Lance Stroll when they suffered from illnesses, finishing in the points in both races he was able to start – he had to sit out the British Grand Prix due to an issue with the car.
The 33-year-old was a contender to replace Alex Albon at Red Bull for the forthcoming season but was passed over in favour of Perez.
Reports suggest The Hulk will reprise his substitute role this year, while also potentially serving as a test driver for Aston Martin.
But he does not believe his days as a full-time F1 racer are necessarily over, although he will not return if it is merely a case of making up the numbers.
Check out the new 2021 collection on the official Formula 1 store!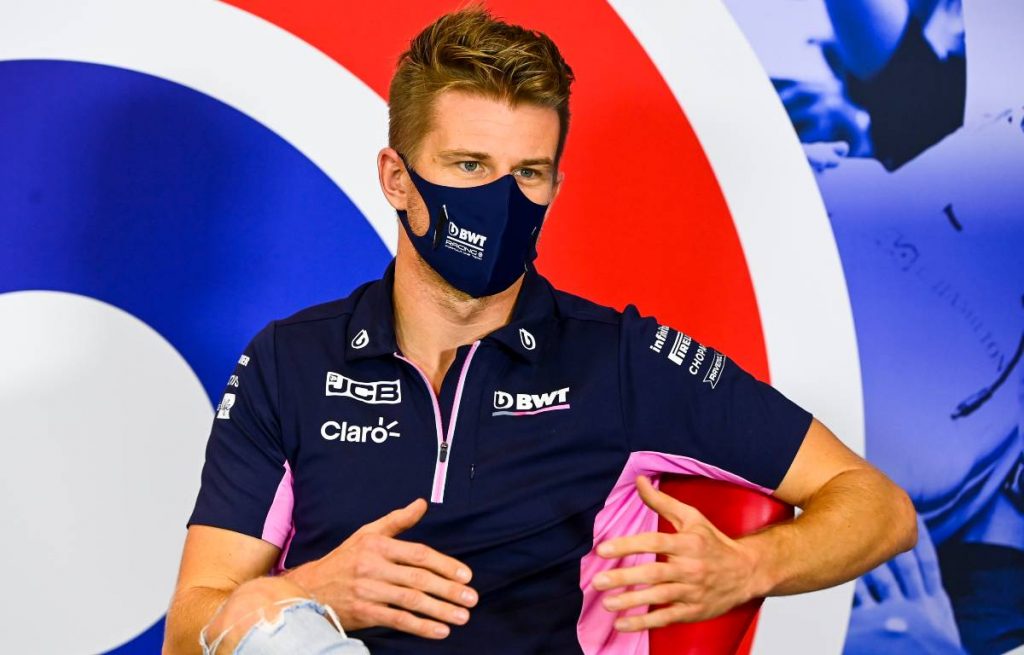 "I want to stay in the Formula 1 orbit and try to find a permanent cockpit for 2022," Hulkenberg told GQ. "Who knows what will happen this year.
"There were talks [for this year] but it didn't fit together. I've had a good 10 years in Formula 1 and I'm not the type who wants to keep going by the skin of my teeth.
"Especially not at the back, just to be there. So I deliberately said no and I was at a point where this time out was quite welcome for me personally."
Hulkenberg also realises that towards the back of the pack in particular, there are drivers who appeal more to teams for the commercial value they bring rather than their sheer talent.
"You have to differentiate a little bit between the top and the rest of the field," he added. "In the midfield and at the back, other factors such as politics and financial aspects play a role in decisions.
"I've experienced that myself. In 2010, right after my first year, Williams sacked me because they got into financial trouble and Pastor Maldonado came with a decent dowry. Of course it was bitter and frustrating, but these are factors beyond my control.
"I can drive the way I want, that's higher politics and I have to accept that – and I did. But I looked ahead again relatively quickly, refocused on the future and concentrated on the things I can control and influence myself. Everything else is wasted time and wasted energy."
Follow us on Twitter @Planet_F1, like our Facebook page and join us on Instagram!