Hulk: Different path if not for Brazil 2012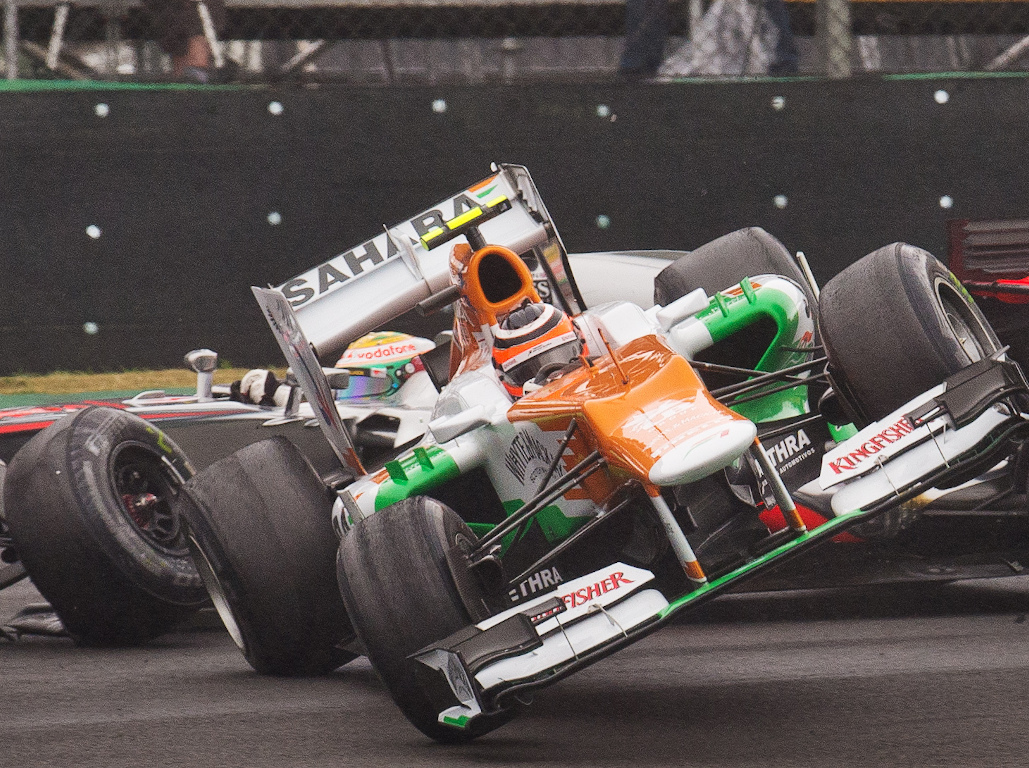 Nico Hulkenberg believes his F1 career would have been on a "different trajectory" where it not for his 2012 Brazilian GP crash.
Hulkenberg left Formula 1 at the end of last year with the unwanted record of the most starts without a single podium finish: 177.
The German arrived in Formula 1 on the back of his GP2 series success and many predicted he could one day fight for a Drivers' Championship.
He never reached the podium, never mind won a grand prix or fought for the title.
One of his earliest misses was at the 2012 Brazilian Grand Prix while racing for Force India.
Racing in changing conditions at the Interlagos circuit, Hulkenberg was leading at the end of lap 18 only to lose P1 when the Safety Car bunched up the field and Hamilton took advantage.
Hulkenberg tried to regain the position on lap 54 but instead collided with Hamilton.
Hamilton was forced to retire from the grand prix while Hulkenberg was handed a drive-through penalty and finished P5.
The 32-year-old reckons his Formula 1 story would have been a lot different were it not for that mistake.
He told CNN: "Obviously, it was looking very promising. With Lewis, I was kind of racing, I debate with myself, 'Was that a mistake or not?'.
"I was trying to get the lead back. It was a bit unfortunate, it was damp still on one side and we had this other lapped car in front, which didn't help as well.
"It was racing, but also a bit too rushed, [I was] not patient in the moment, that was maybe not the smartest thing.
"So, if I had maybe settled in that corner and waited for another opportunity it could've been a very different day.
"It was early in my career and that could have put my career in a different path, a different trajectory."
Follow us on Twitter @Planet_F1 and like our Facebook page.