'Hulkenberg will be feeling bruised and sore'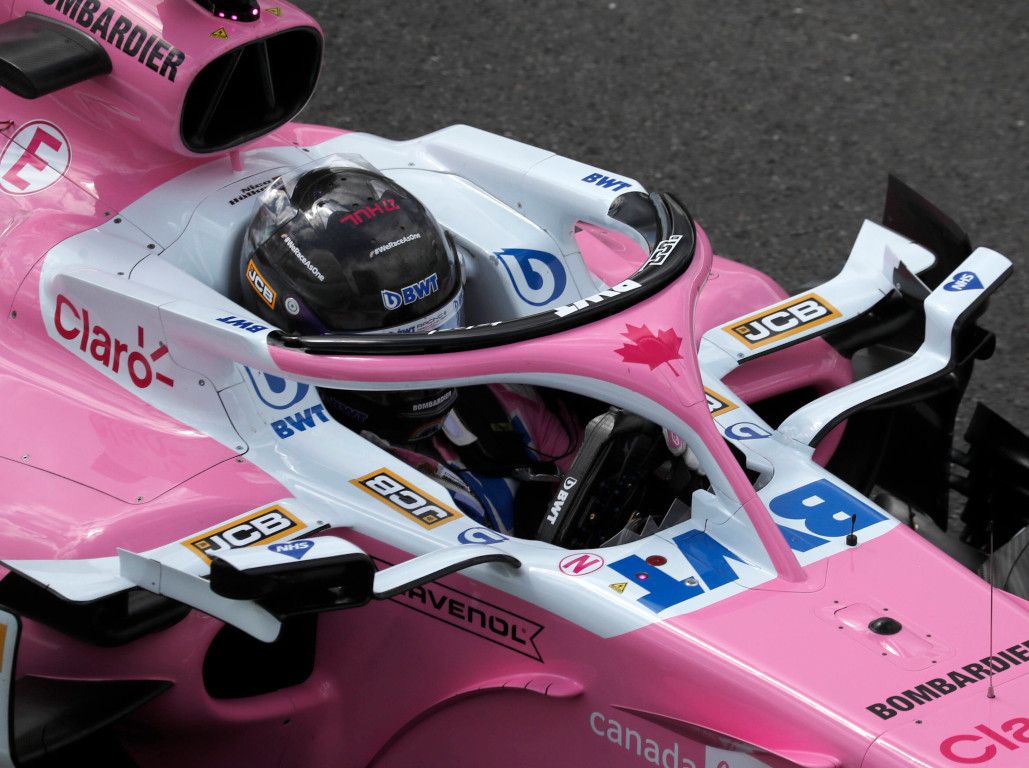 From his ass cheek on Friday to his head on Saturday, rivals reckon Nico Hulkenberg could be a bit "sore" as he lines up on the British GP grid for his F1 comeback.
Hulkenberg was a late call up for this weekend's British Grand Prix, Racing Point running around on Thursday to find a driver to replace Sergio Perez after the Mexican driver tested positive.
The German flew to the UK late Thursday night, went to the team's factory seat fitting, spent an hour in the simulator and was in the car on Friday morning, less than 24 hours after first phone call from the team.
During FP1 he was heard asking for a brief break as his "ass cheek" was sore while on Saturday it was his head that was taking a battering as his neck muscles struggled to cope after seven months out of Formula 1.
When you get in the hire car and the driving position feels a bit strange 😯#BritishGP 🇬🇧 #F1 pic.twitter.com/EVAsSZOX2H

— Formula 1 (@F1) August 1, 2020
Hulkenberg qualified 13th for the race, one that pole-sitter Lewis Hamilton feels could be a tough on for the Racing Point given the high-speed nature of the Silverstone circuit.
"Definitely not the best one to come to, your first practice, your first race for the neck," said the Mercedes driver.
"Copse is flat out so it's a pretty intense combination of corners so I wouldn't be surprised if this morning he woke up with quite a few bruises and sore but he's generally always been really in good shape.
"I saw him walking in, he looked like he never left."
How's the neck this morning, @HulkHulkenberg? 😉#BritishGP 🇬🇧 #F1 pic.twitter.com/ANA4pHQebD

— Formula 1 (@F1) August 2, 2020
Max Verstappen agrees that the 32-year-old, one of the tallest drivers on the grid at 1.84m, will be feeling it.
However, the Dutchman doubts Hulkenberg will mind the pain, instead he'll just be happy to be back on the Formula 1 grid.
Official F1 Shop: Black and white face coverings
"I could see after the first practice his neck was hanging to one side," said the Red Bull driver. "He has quite a long neck so that is also… that's not nice to have in F1.
"It's tough, because I spoke to him about it back in the day when he was still in F1 full-time. He didn't enjoy that.
"It's tough, you can train as much as you want; the first time you go in an F1 car with these speeds, especially around here, you will be sore.
"You can train every day with your neck but the first time it's always going to be sore so I'm 100 per cent sure of course, when he woke up today he felt it.
"But anyway, it doesn't matter to him anyway, he's happy to be here and he should be here anyway because I think he still deserves his spot on the grid."
Follow all the action from the British Grand Prix with the PlanetF1 live centre