Guenther Steiner confirms Nico Hulkenberg will drive for Haas in post-season test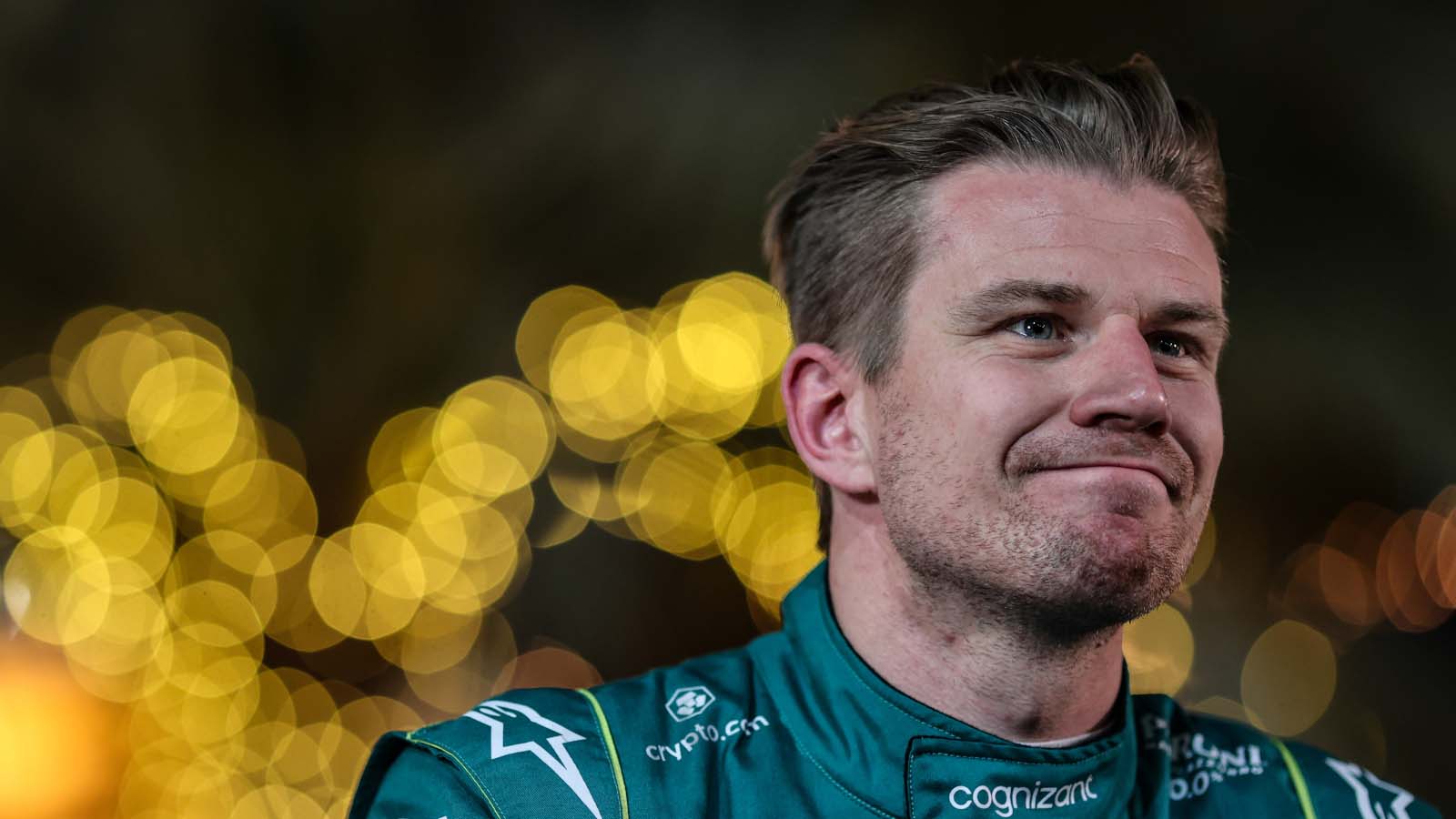 Nico Hulkenberg will make his Haas debut on Tuesday, the 2023 Formula 1 driver given the go-ahead by Aston Martin to test for his new team.
After three years without a full-time ride, Hulkenberg, dubbed F1's super sub after scoring points in two of his four substitute appearances with the Silverstone team, the German will be back on the grid next season.
Haas have confirmed the "solid, reliable racer" as Mick Schumacher's replacement and the 35-year-old is ready for his Haas debut.
According to Steiner, Hulkenberg did a seat fitting on Sunday in preparation for the start of the post-season test that takes place on Tuesday at the Yas Marina circuit.
"Thanks to Aston Martin who were very generous he can drive the test on Tuesday. We did a seat fit on Sunday with him," Steiner told Sky's The F1 Show.
"They were very good with us and I thank Mike [Krack] because he was fantastic that he can be in the car on Tuesday.
"That's the best thing to do to learn about this car is to drive. You can learn a lot from data and a lot from the simulator, but driving is the perfect thing to do."
But after three years on the sidelines, Hulkenberg told Sky Germany the test will be "hard" as he contemplates a full day's running in an F1 car.
"I'll survive," he added.
Hulkenberg will be one of a handful of drivers swapping teams for the post-season Abu Dhabi test.
Nyck de Vries will be in action for AlphaTauri, Pierre Gasly will run with Alpine, Oscar Piastri with McLaren and Fernando Alonso will run with Aston Martin.
"It is important," Alonso said ahead of his first run in the AMR22. "Performance-wise, it will not be important, because the car will be very different next year for everyone.
"But in terms of comfort, seat, steering wheel, the buttons, things that I would love to maybe change and get into my tailor-made everything, it will be nice to have a day in the car. So I'm looking forward."
Read more: Abu Dhabi post-season test 2022: Which drivers will be in action?