Nico Hulkenberg recalls 'ice-breaker' moment with new team-mate Kevin Magnussen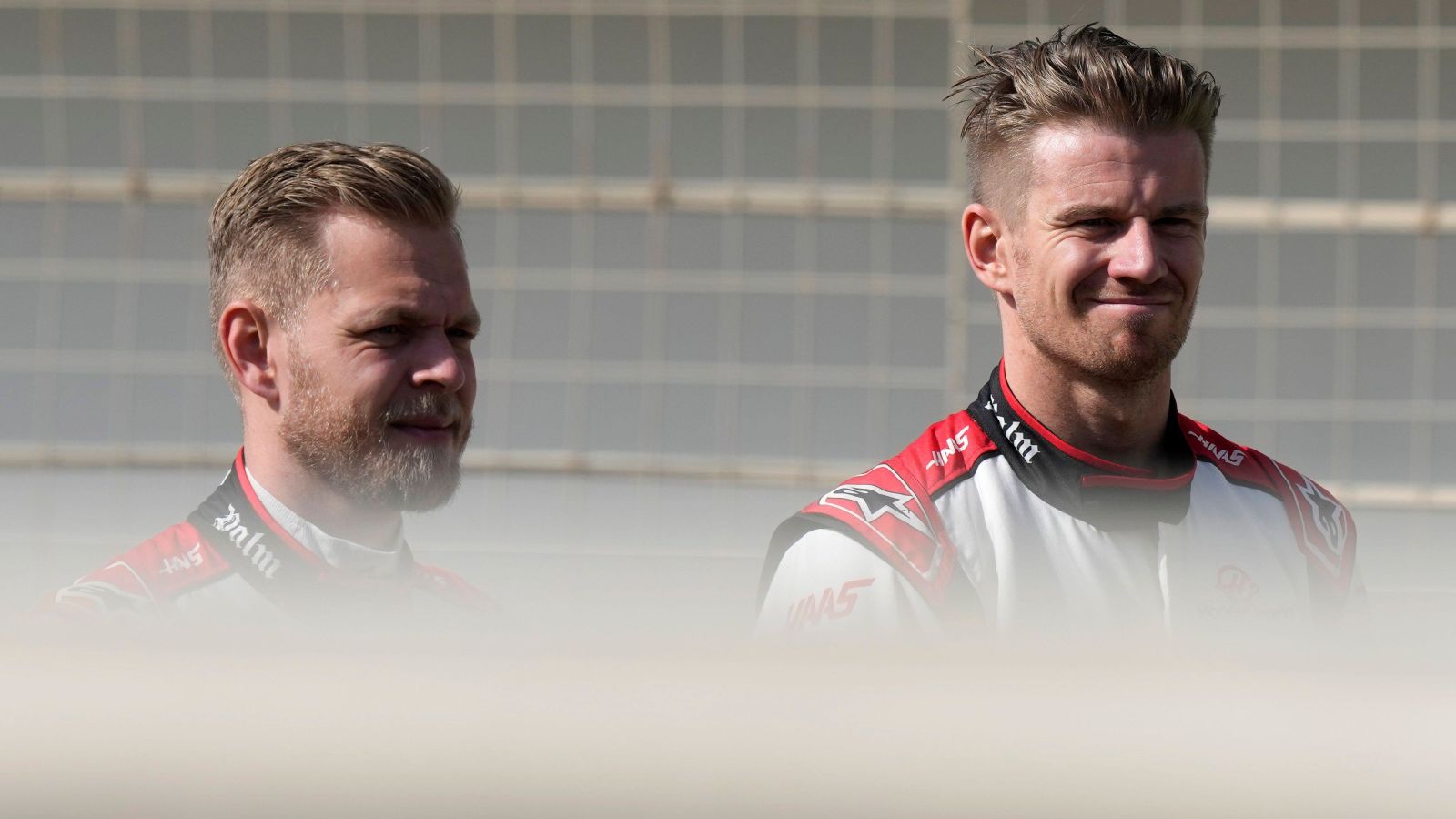 Nico Hulkenberg and Kevin Magnussen have not always seen eye to eye, but after breaking the ice a year ago, they are now getting on very well indeed.
The experienced driver duo has been brought together for F1 2023 by Haas, making them team-mates for the first time.
With Haas team boss Guenther Steiner deciding that Mick Schumacher was not the driver to take the team forward in the midfield, Haas turned to Hulkenberg, offering him his first full-time driver role in Formula 1 since 2019.
But, he and his Haas team-mate Magnussen are known together for their heated exchange in the TV pen back at the 2017 Hungarian Grand Prix, when Magnussen told Hulkenberg "suck my balls" when Hulkenberg had approached him, angered by their almost collision in that race.
This of course raised doubts over whether the pair could coexist as Haas team-mates, but Hulkenberg revealed that the past has now very much been left in the past.
During his time away from the full-time F1 schedule, Hulkenberg made several stand-in appearances for the Racing Point/Aston Martin team, including at the start of 2022, when Hulkenberg replaced the ill Sebastian Vettel for the Bahrain and Saudi Arabian GPs.
And with Formula 1 now back in Bahrain preparing for the F1 2023 season-opener, Hulkenberg said it was here 12 months ago where he decided that it was "time to break the ice" with Magnussen.
That particular exchange went well, and now as they settle into life as Haas team-mates, Hulkenberg said it has all been smooth sailing.
"We actually sort of broke the ice here 12 months ago when I stepped in for Seb," Hulkenberg told media including PlanetF1.com.
"There's this driver picture on the Sunday morning and we happened to be standing behind each other and I sort of thought 'it's time to break the ice' and reached out with a hand and with a smile and put his words into his face.
"And that's where our relationship actually started 12 months ago and ever since, you know, it's actually been pretty good. We've been hanging out a bit over the winter in the UK, doing some marketing and media stuff and yeah, so far so good, I feel no tension or friction between us.
"He's a dad too so we're both in similar positions in our life, and looking forward to working alongside him."
PlanetF1.com recommends
Jolyon Palmer: Kevin Magnussen and Nico Hulkenberg the 'best ever Haas line-up'
K-Mag hopes Nico Hulkenberg delivers the consistency Mick Schumacher lacked
Guenther Steiner has denied 'bullying' Mick Schumacher, 'after all he was our driver'
Together their mission at Haas is to improve upon the team's P8 finish in the 2022 Constructors' standings, and the Bahrain GP will offer that first indication of where exactly Haas, and every team stands in the F1 2023 pecking order.
Additional reporting from Thomas Maher