Ex-Mercedes boss, Ross Brawn, has said Nico Hulkenberg was next on the list to join the Silver Arrows if Lewis Hamilton had not signed.
Hulkenberg has earned widespread praise after replacing Sergio Perez at such short notice at Racing Point and Brawn is another name to be added to the long list of plaudits.
And it turns out 'The Hulk's' career path could have taken a completely different direction back in 2013 if Hamilton was not the man to replace Michael Schumacher at the Silver Arrows.
"I almost signed him years ago, when I was in charge at Mercedes," Brawn revealed in his post-race column following the 70th Anniversary Grand Prix.
"If Lewis hadn't joined Mercedes when he did, Nico was our next choice.
"I've always respected Nico enormously as a driver. He's a very strong driver who should be in Formula 1.
He added: "It was going to be an incredible physical challenge for Nico Hulkenberg and I don't know how much he hurt at the end of the race, but it was great performance all weekend by someone who had just been dropped in the deep end."
Those wanting to see Hulkenberg back on the grid full time may just get their wish as 'The Hulk' is in talks about returning in 2021.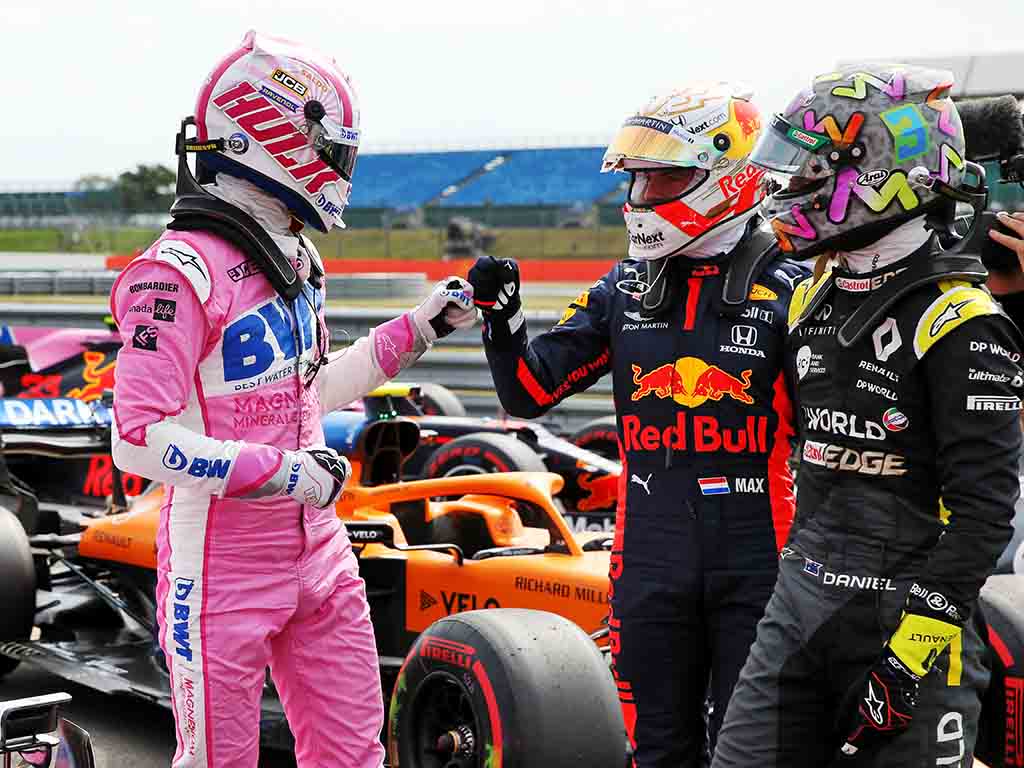 Max Verstappen, who Hulkenberg beat to P3 on the grid for the second race at Silverstone, thinks his German counterpart should one of the 20 driver names on the grid next year.
"Nico did an amazing job in qualifying," Verstappen said.
"They did a very good job over the winter, but I really hope that this will help Nico find a seat for next year, because he definitely deserves to be in F1.
"There are definitely a few drivers who are not as good as him at the moment, and they are in F1. It's a hopefully a great boost for him I mean.
"I was not very happy with how qualifying worked out for us. But I was very happy for Nico being third."
Renault's Daniel Ricciardo was also very complimentary of Hulkenberg, adding: "The Hulk's come in, I think he's adjusted his neck this week, he's feeling free and ready to go.
"But honestly, hats off to him. We all know that car is working. I don't want to just say it's the car.
"He's obviously done a really good job, and to be sitting on the couch for so long, it's not easy.
"Even though he's a veteran, it's not easy to do that. I don't care what anyone says. Hats off to him. He's done a really good job."
Follow us on Twitter @Planet_F1, like our Facebook page and join us on Instagram!