Hulkenberg may become official Racing Point reserve
Nico Hulkenberg could become Racing Point's official reserve driver after being drafted in to replace Sergio Perez at the British Grand Prix.
Sergio Perez became the first driver to test positive for COVID-19 and, as per the strict protocols, must spend a period of time in self-isolation.
As a result, the Mexican driver will miss the British Grand Prix and could also be ruled out of the next two events – the 7oth anniversary race (also at Silverstone) and the Spanish Grand Prix in Barcelona.
With just seven minutes to go until first practice at Silverstone on Friday, Hulkenberg was confirmed as Perez's replacement and could well sit in for him again for the aforementioned races.
Hulkenberg may also be asked to become Racing Point's official reserve. At the moment, Racing Point don't have one as they share resources with Mercedes, whose reserves are Esteban Gutierrez and Stoffel Vandoorne.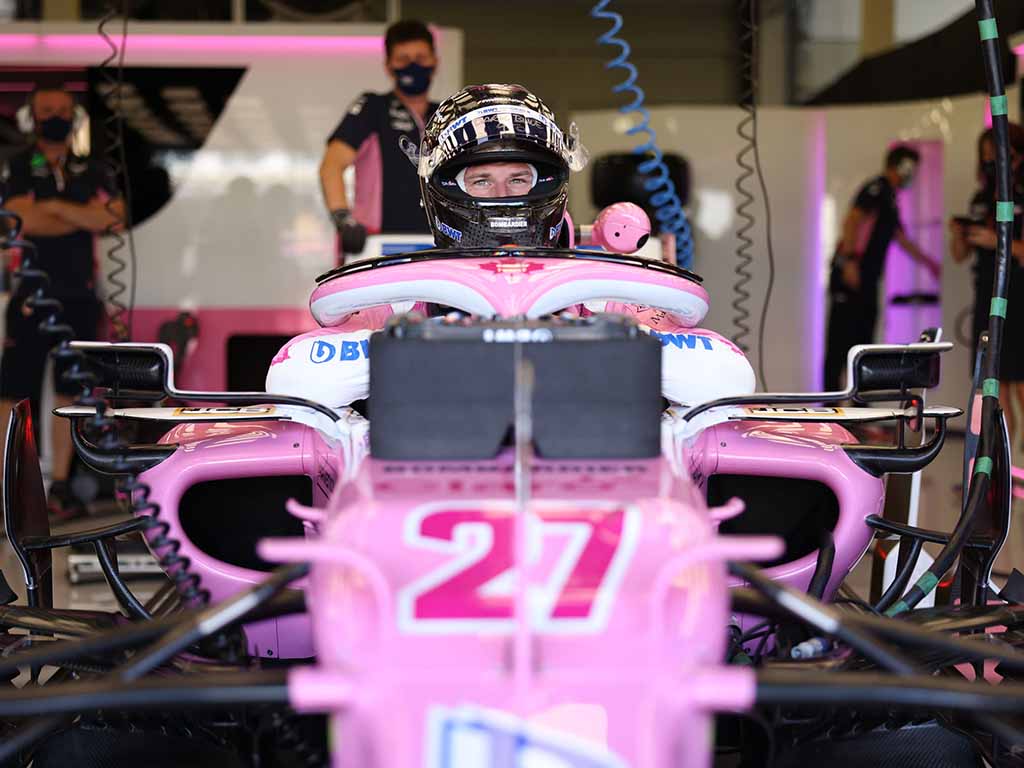 "The probability of us needing both reserves or them needing both reserves is close to zero, which is why we decided to share," Racing Point team boss Otmar Szafnauer said in Friday's FIA press conference.
"Stoffel was not available, Esteban was but so was Nico and so our choice was between Esteban and Nico. As for having our own, maybe after these two races or so perhaps Nico will want to become our reserve. I'll have to ask him."
There were calls for Mercedes junior George Russell to be given the opportunity to fight higher up the grid. The British driver has previously tested and run FP1 sessions for Racing Point but Szafnauer has said he was never an option.
"We ran George Russell before, we've tested him, he's a very talented young man but he is contracted to Williams so we didn't consider George," he said.
"We considered drivers who aren't currently under contract with Formula 1 teams as well as the Mercedes reserves as we share them."
As for why Racing Point chose 'The Hulk', Szafnauer explained: "We thought Nico would be more appropriate for our team because he knows us really well, he knows all the engineers, he knows our systems, our processes, he's driven our simulator.
"It would be easy for him to get in the simulator again and also he has relevant experience from having driven in Formula 1 last year, and we just needed somebody who could score points for us so we thought Nico would be the best guy for us."
Follow us on Twitter @Planet_F1, like our Facebook page and join us on Instagram!