Nico Hulkenberg responds to renewed rumours he's to take Mick Schumacher's seat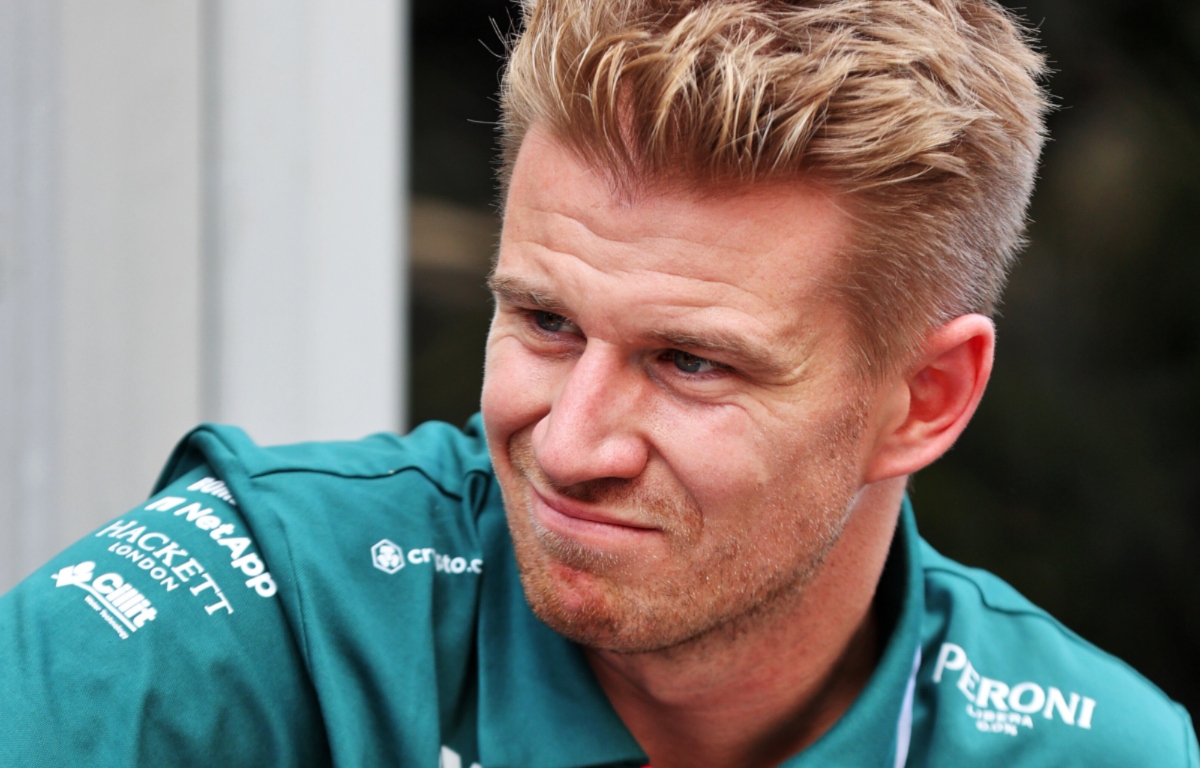 With F1's rumour mill in a tizz about what Aston Martin's signing of Stoffel Vandoorne means for Nico Hulkenberg, the German says he is "relatively optimistic" about his Haas talks.
Aston Martin announced on Monday they'd signed former Mercedes man Vandoorne as one of their two 2023 test and reserve drivers, the Belgian racer set to share the duties with Felipe Drugovich.
The press release made no mention of this year's reserve driver, Hulkenberg, leading to speculation that's because he's off to Haas next season to replace Mick Schumacher.
The 23-year-old has fallen short in the task set out for him by team owner Gene Haas of scoring points, Schumacher extending his point-less run to nine in Mexico.
It's been widely reported that Hulkenberg, F1's super sub since losing his full-time ride at the end of 2019, is in talks with the Ferrari-powered team to replace the under-fire driver.
For now, though, he has nothing new to add.
"There is still nothing concrete to report," he told Austrian broadcaster ServusTV.
"It's not my decision at the end of the day either. I don't make it.
"There are still talks. I'm relatively optimistic, but we'll be patient a little longer have to."
Guenther Steiner confirms he's 'talking' with Nico Hulkenberg
Haas team boss Guenther Steiner revealed in the build up to the Mexican Grand Prix that he had been speaking with Hulkenberg about a potential 2023 drive.
With Daniel Ricciardo turning down Steiner's offer to chat with a firm "no", that slashed Haas' short list to just two – Hulkenberg and Schumacher.
Steiner told RTL he had been speaking with the older German.
"I spoke to him," he said. "I've known him for a long time, better than I know Daniel. We're talking, but nothing has been done yet."
He did, however, add that the door was not shut to Schumacher.
"When I say performance, that means for us scoring points," he said of what the 23-year-old needs to do to retain his seat.
"We've been saying that for a long time. I think we're also very fair.
"We take our time, we're not in a hurry at the moment."
When can F1 expect the Haas decision?
Time, though, is running out for Schumacher who has one more race to show Haas he can break into the top ten as Steiner has set out an Abu Dhabi deadline.
With the Formula 1 teams in action at the Yas Marina circuit two days after the season finale, Steiner wants both of his 2023 drivers in the car on that Tuesday for the Pirelli tyre test.
"In Abu Dhabi we want to know who will be driving our car next year," he said. "Then that driver can also complete the test after the finale."
And while Haas' signing of Kevin Magnussen as Nikita Mazepin's replacement back in March shows Steiner can nail down a contract overnight, a late Sunday night signing – and potential axing – may be a bit too much for the Italian.
Read more: Stoffel Vandoorne to Aston Martin looks like bad news for Mick Schumacher