Rosberg/Hamilton 'more complicated' than Max battle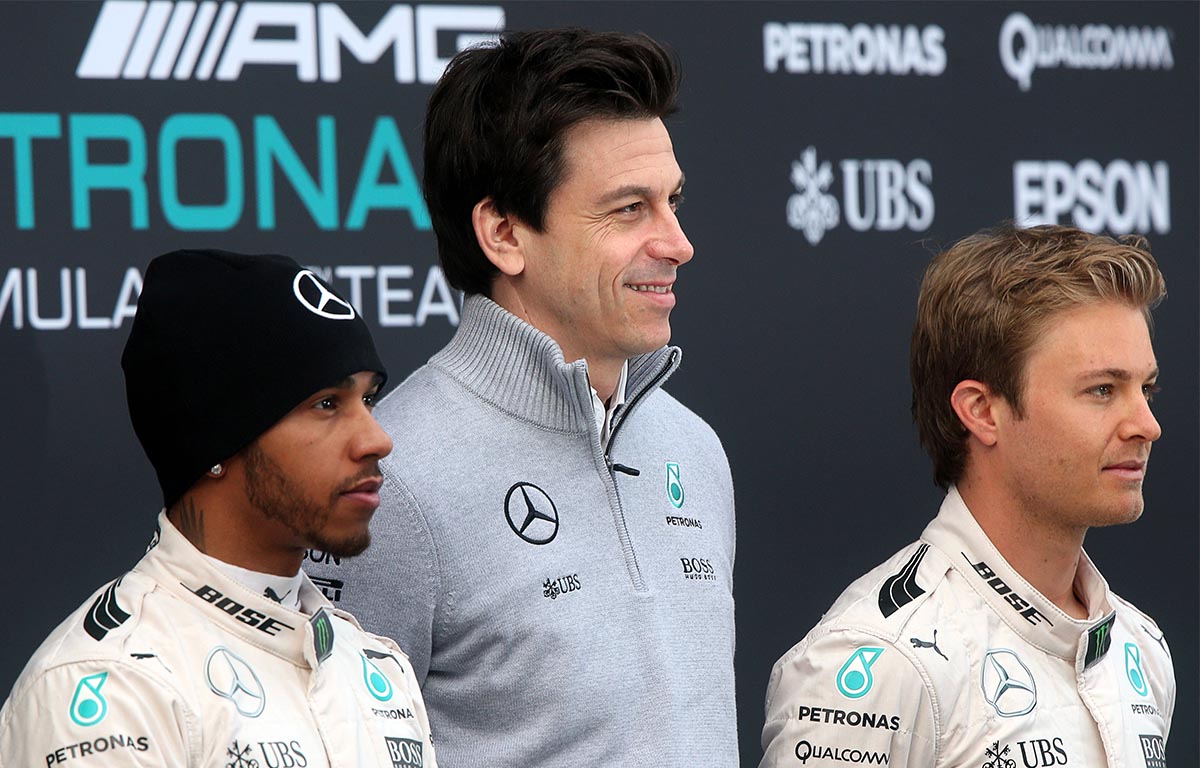 Nico Rosberg believes his and Lewis Hamilton's Mercedes rivalry was "more complicated" than the Briton's current battle with Max Verstappen.
Rosberg and Hamilton were team-mates at Mercedes between 2013-16, and it was from 2014, when the German outfit rose to the summit of Formula 1, that tensions between the pair really began to escalate.
The relationship between both drivers completely broke down within the team, with several key collisions and flashpoints along the way, the kind of situation which Mercedes boss Toto Wolff said he would never allow to happen again.
Rosberg departed Mercedes and Formula 1 after winning the 2016 Drivers' Championship, and now he gets to be an outsider looking in on the 2021 title battle between Hamilton and Max Verstappen, one which took a controversial turn after their collision at Silverstone.
Verstappen would be eliminated from the race after tangling with Hamilton at Copse, an incident which Hamilton recovered from to win the British Grand Prix and cut Verstappen's lead in the Drivers' standings to eight points.
However, Rosberg does not feel that this current title battle compares directly to his former rivalry with Hamilton, since that was contested within the same team.
Lewis Hamilton thinks Max Verstappen is too aggressive:
Hamilton and Verstappen crash aftermath
Finley Crebolder and Charlotte Lines from Planet F1 discuss the fallout from Lewis Hamilton and Max Verstappen's crash at the British Grand Prix.
Asked by Express Sport if that Hamilton/Verstappen crash at Silverstone reminded him of Spain 2016, when Rosberg and Hamilton wiped each other out on the opening lap, Rosberg replied: "Absolutely yes because I've been there in such a championship battle.
"Wheel-to-wheel racing, and especially also with Lewis, so yes it did, it did remind me a little bit, but I think in my time it was even more complicated because it's within the same team.
"So at least here you have the whole team behind Verstappen, the whole team behind Lewis, and then it's the team against team and that does make it a little bit different.
"But I mean for us fans watching F1, especially once we all saw that he [Verstappen] was not injured, and from beyond that then it's just a fantastic battle to follow this, this battle of the generations.
"Kind of the star of this generation, against the star of the next generation, is really so, so great fun to watch."