Rosberg criticises Ferrari over Leclerc pit stop call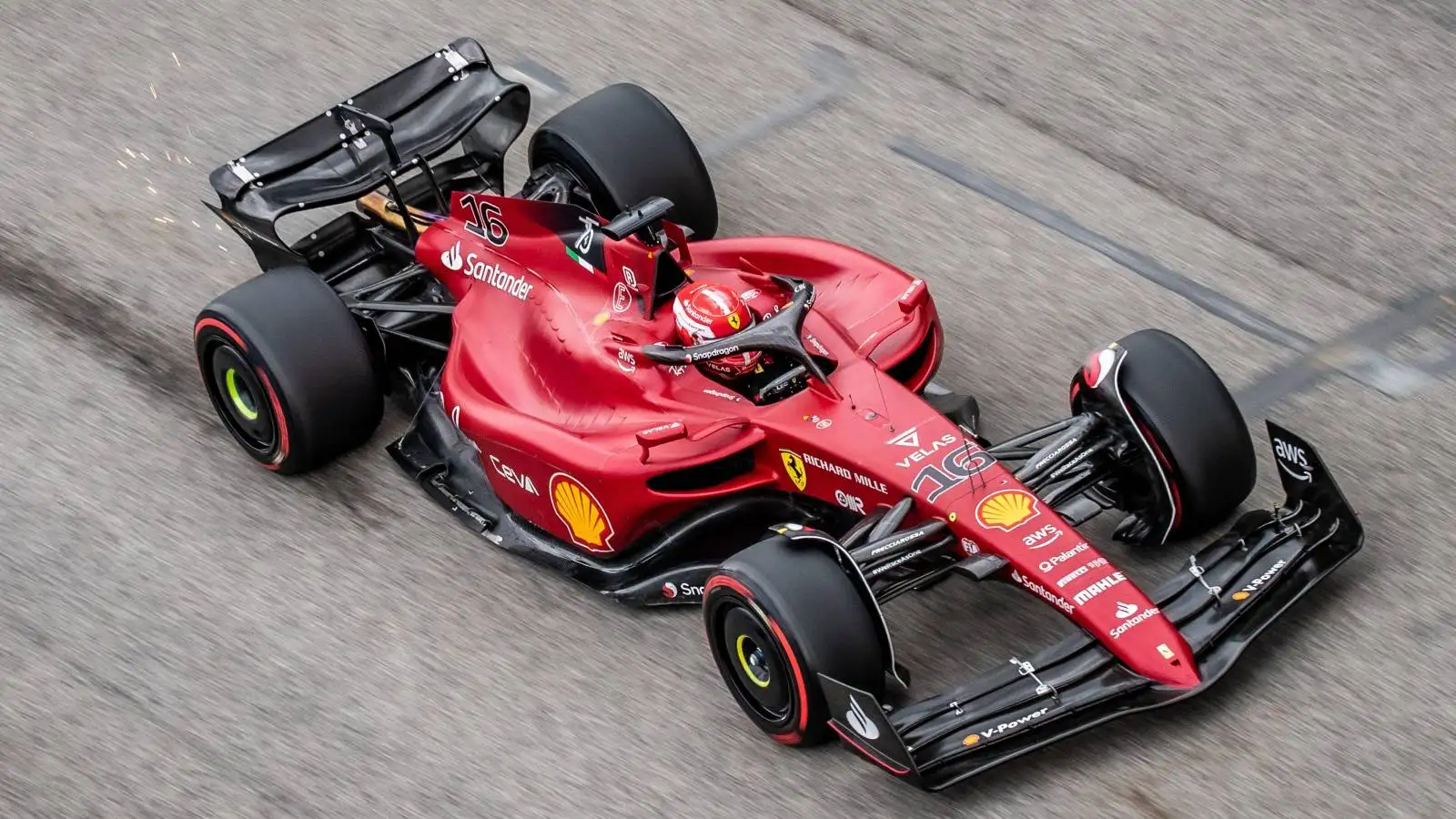 2016 World Champion Nico Rosberg felt Ferrari made a mistake by pitting Charles Leclerc to change his front wing at Imola after a spin.
The top three of Max Verstappen, Sergio Perez and Leclerc all boxed for soft tyres for their third stints at the Emilia Romagna GP.
Verstappen led comfortably, but Leclerc would close in on Perez as he looked to deny Red Bull a one-two finish.
That plan went up in smoke though when Leclerc took far too much kerb and went into a spin, his Ferrari lightly hitting the wall.
Leclerc got going again, but was boxed by Ferrari who changed his front wing, which had picked up some damage.
After that stop Leclerc was forced to recover places in the closing laps, ultimately finishing P6, but Rosberg felt that Ferrari should have waited to see how that front wing damage was impacting Leclerc's performance.
Oh god. Today's the day that Ferrari remembered they are Ferrari.#ImolaGP #F1

— PlanetF1 (@Planet_F1) April 24, 2022
"I think Ferrari also made a mistake," Rosberg told Sky Sports F1.
"They should have left him out for one more lap to see how that front wing is hanging on there, because it looked fine structurally, it was just the right-hand side flap that was missing.
"So that could have been okay to still finish at least fourth in the race, so I think Ferrari did a small mistake there."
There could be no debate though surrounding the negative impact which this race weekend had on Ferrari.
Scoring maximum points across the sprint format, Verstappen climbed to P2 in the Drivers' standings, now only 27 points behind Leclerc, while Red Bull have slashed their deficit to Ferrari at the top of the Constructors' to 11 points.
And if Leclerc wants to hold on and win this first title of his career in 2022, Rosberg made it clear that mistakes like that one at Imola can not happen.
"Charles Leclerc oh my God, I mean if you are fighting for a championship against Max Verstappen, you just cannot allow yourself to spin out there when you are just driving on your own," he said.
"Yes he was hunting down Perez, but the pressure was on Perez not on Charles, so to spin like that, my goodness, he has to avoid that for the rest of the season if he wants to win this championship."
There was certainly no joy on the other side of the Ferrari garage either, as Carlos Sainz was eliminated on the opening lap after being hit by Daniel Ricciardo.
Rosberg accepts that some bad luck was involved, but said that Sainz should not have found himself fending off Ricciardo anyway having started P4.
"Definitely very unlucky from Carlos, but it's also a little bit his fault that he was all the way back in fourth place," Rosberg stated.
"He could have been a little bit higher up if his whole weekend had have come together well, so he also has a role in that."
Schumacher 'has to beat' Magnussen for Ferrari future
If Mick Schumacher ever wants a Ferrari seat, first he must beat his Haas team-mate, Kevin Magnussen.