Rosberg airs Netflix rumour about Russell signature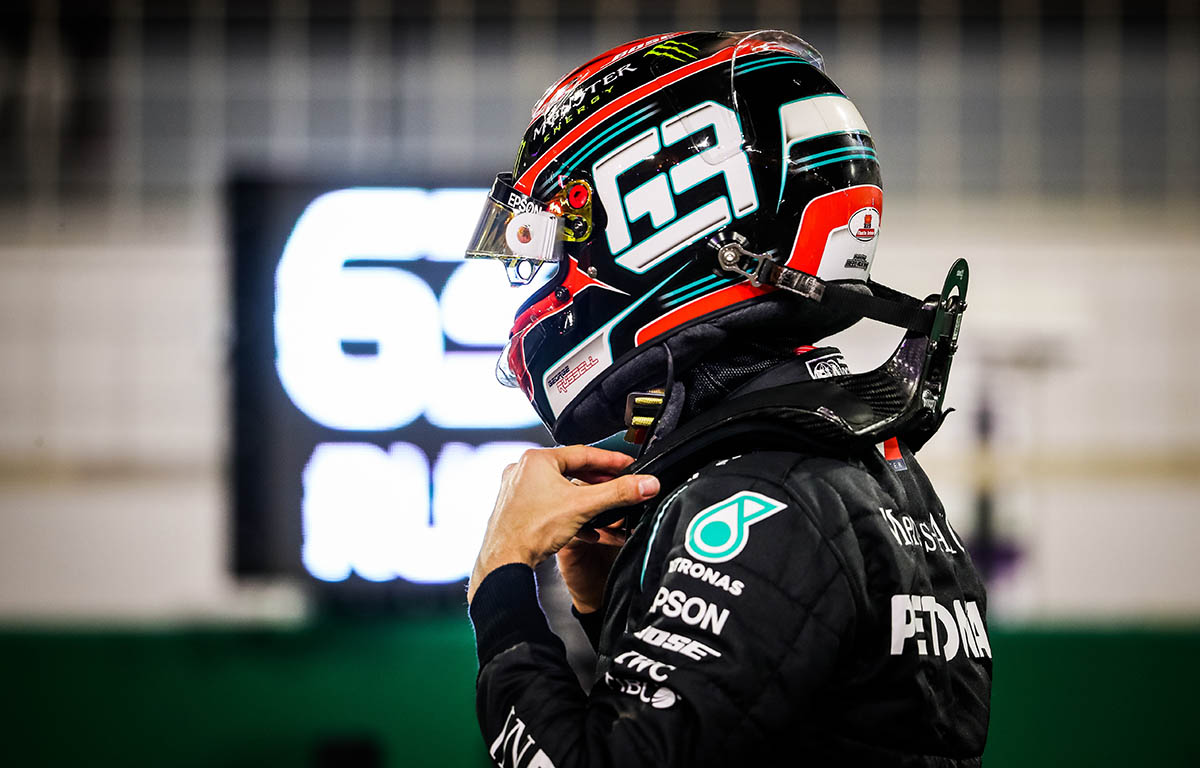 Nico Rosberg appears to love nothing more in F1 these days than to ruffle a few feathers, and he was at it again after the Dutch Grand Prix.
This time, the topic for his pot-stirring was George Russell's all-but-certain move to Mercedes, which is surely now only a matter of days from being confirmed.
Not content with having pressed Mercedes team principal Toto Wolff about Valtteri Bottas defying team orders to set what was temporarily the fastest lap of the race, Rosberg also quizzed his former boss about when Lewis Hamilton's 2022 team-mate would be announced.
Having been told it was "50-50" that the decision would be revealed by the next race, the Italian Grand Prix, the 2016 World Champion later aired a rumour he had heard in the Sky F1 broadcast.
"By the way, on George Russell, I've got a rumour," said Rosberg. "A certain streaming service [Netflix] was called into the office of Toto to film the signature.
"That's the rumour that's circulating in the paddock for George Russell."
Check out all the latest Mercedes merchandise via the official Formula 1 store
Nico Rosberg getting ready to ask about Valtteri Bottas defying team orders at Mercedes #F1 pic.twitter.com/XmzgO2TJ6G

— PlanetF1 (@Planet_F1) September 5, 2021
The relevance of Netflix, of course, is that they broadcast 'Drive to Survive', the behind-the-scenes Formula 1 documentary of which a fourth series, covering the current season, was recently confirmed to be in the making.
Ironically, regarding the last series of Drive to Survive, Russell expressed some surprise that he had barely featured in the coverage, likewise the Williams team – but from what Rosberg has said it looks like that will not be the case with the latest batch of episodes.
It now looks very much a case of when rather than if Russell will move to Mercedes, for both he and Wolff have publicly declared they know what is happening but are refusing to tell.
Bottas has also looked every bit like a man aware of his fate, which will probably be to join Alfa Romeo in place of Kimi Raikkonen who is retiring at the end of the season.
Although the Finn denied he had done it, there appeared to be a blatant case of him defying team orders – via a specific radio message from chief strategist James Vowles – to set the fastest lap towards the end of the Dutch Grand Prix, although Hamilton subsequently took it back from him.
In response to Rosberg's probing about the driver announcement, Wolff said after the race at Zandvoort: "I think there is a pretty good chance [of announcing at Monza]. At least 50-50.
"The reason for waiting is the signature on the paper."