Lewis v Max rivalry 'will be a beautiful battle'
Lewis Hamilton versus Max Verstappen is setting itself up to be "one of the great rivalries" of Formula 1 with Nico Rosberg saying "the intensity is ramped up" after Silverstone.
With Red Bull coming to the fore this season, Mercedes' titles are under threat for the first time in years.
Hamilton's chances of claiming a record-breaking eighth Drivers' crown were dealt a massive blow at the Red Bull Ring as, with Verstappen taking back-to-back wins, the Brit fell 32 points off the pace.
The gap was back down to just eight points after their British Grand Prix clash with Verstappen out of the race and Hamilton taking his first win since May's Spanish Grand Prix.
Rosberg reckons it is shaping up to be a "beautiful" rivalry.
Speaking to talkSPORT.com, Rosberg said: "I think it will go down as one of those great rivalries. It reminds me of my rivalry with Lewis as well in the intensity.
"It will go down as one of the greats because Lewis is the best of all time and Max is the star of the next generation.
"It will be a beautiful battle.
"The cool part is that you don't know who is going to win the next race or win the championship. That's why we are all going to be glued to our televisions.
"It is going to be so intense, especially after what happened at Silverstone. The intensity is ramped up."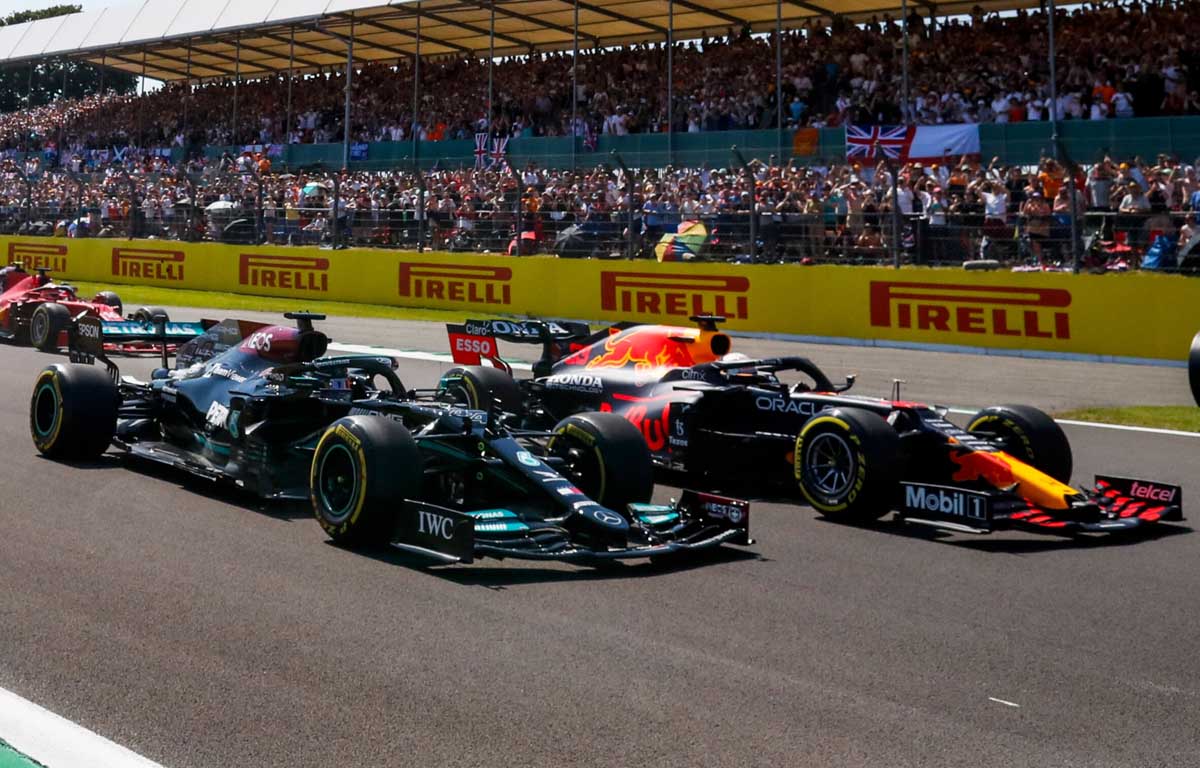 Check out all the latest Mercedes merchandise via the official Formula 1 store
The former Mercedes driver, one of only two team-mates to have ever beaten Hamilton in Formula 1, also weighed in on the Silverstone crash.
According to Rosberg, it was a racing incident created by two rivals "giving everything" out on track.
"The whole lap they were going to the absolute limit," he said. "It is so important to come out of the first lap first and you can really solidify your win.
"They were giving everything, on the edge, and it was just a racing incident.
"When you are on the limit like that, a touch is going to happen at some point.
"As long as we then saw Max was uninjured, beyond that it has been thrilling to watch as a fan.
"It was big impact, so your first thought is not about entertainment, but making sure they are okay, first of all, and then think about entertainment after.
"Once he was okay and got the all clear in the evening, then you can go back and appreciate the season we are having, the intensity."
The fallout, though, hasn't impressed the 2016 World Champion.
"Following on social media, you have these two camps, camp Hamilton and camp Verstappen and there is a big battle going on," he said.
"Of course, the racism is just disgusting and there is no place for that.
"I wish people could understand the power they have when they write something like that, it is really hurtful.
"People just don't understand how hurtful they are being, people must stop, but beyond that it is a fantastic battle."