Nico Rosberg reveals Jessica Hawkins 'secret' over mystery lap times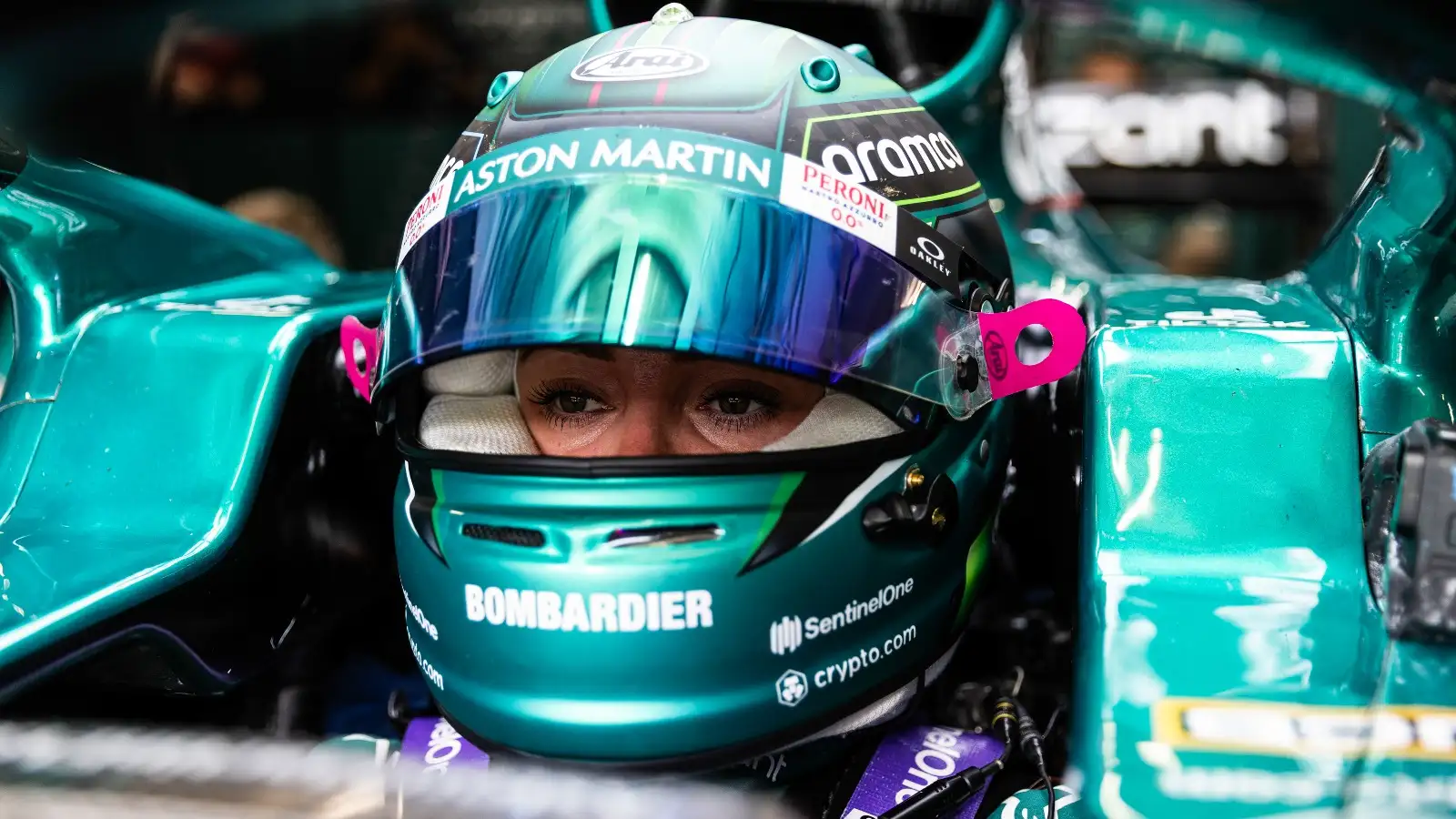 While 2016 World Champion Nico Rosberg refrained from revealing the outright lap times of Jessica Hawkins in her Aston Martin test, he said she was "rapid" compared to their test driver Felipe Drugovich.
Hawkins became the first female to drive a Formula 1 car in five years when she took the Aston Martin AMR21 for a stint at the Hungaroring.
Aston Martin's driver ambassador pumped in 26 laps at the wheel, and was left with "no doubt" that Formula 1 will have a female racing driver again at some stage after that outing.
Nico Rosberg reveals crucial detail on Jessica Hawkins times
The obvious question then was, just how competitive were Hawkins' lap times in the AMR21? It has been quite the closely-guarded secret, but Sky F1 pundit Rosberg said he had got his hands on the exact times she delivered.
He did not reveal them, but claimed they stacked up very well to reigning Formula 2 Champion Drugovich, who signed-up as Aston Martin's test and reserve driver off the back of that success.
"What everybody doesn't know, I know your lap times when you were testing," said Rosberg.
"I can tell the little secret that you were rapid compared to the official test driver.
"I'm not going to say the exact times, because I know those too, but you were super rapid."
While that did not prompt Hawkins to add any further details, she replied: "It went well and I maybe surprised myself, I was very happy with how it went."
PlanetF1.com recommends
F1 Driver of the Day: Who has won the award in F1 2023?
F1 fastest lap: Which drivers have won the most fastest lap points in F1 2023?
Hawkins has a varied CV on the racing scene, having competed in categories such as W Series and the British Touring Car Championship, though with this Aston Martin test having seemingly gone so well, she was asked what the next step is from here.
It turns out that will be to push for another outing in Aston Martin F1 machinery, while she will also play a key role in Aston Martin's involvement in F1 Academy from 2024.
"My next goal is to push to get back in the car," she confirmed.
"I think at least I did a good enough job to put myself in that position.
"Over the winter I'll work hard to ensure that I'm able to bring other sponsors and the partners to work with me to achieve my dream and work with them to achieve theirs, and inspiring more women along the way."
From 2024, all 10 Formula 1 teams will have one F1 Academy driver racing in their livery.
Read next: Audi respond to rumours of shock decision over F1 2026 entry