'One of the greatest achievements in sport ever'
Never mind just in Formula 1, Nico Rosberg feels Lewis Hamilton's seventh World title must go down as "one of the greatest achievements in sporting history as a whole".
Hamilton clinched his seventh Drivers' Championship title, his fourth in succession, with an emphatic 30-second victory at Sunday's Turkish Grand Prix.
The Brit has won six titles in seven years, only missing out on the 2016 crown which went the way of Rosberg in their Mercedes team-mate battle.
Hamilton's latest success puts him level with Michael Schumacher for the most Drivers' Championships ever in Formula 1.
It was once a record that no-one thought anyone would get close to, never mind match.
"No-one would have ever thought that Michael Schumacher's titles would be equalled or broken, and yet now he's there," Rosberg told Sky Sports.
"I think it's not only one of the best and successful Formula 1 achievements but it's one of the greatest achievements in sporting history as a whole."
The German, however, wouldn't be drawn on the GOAT question, saying it is "impossible" to compare the achievements of drivers that were racing in different eras.
"I'm not going to say here and now one is better than the other, I think they're there or thereabouts," he said.
"You'd mention Schumacher, you'd mention Senna, you'd mention Fangio. I would probably filter out those four – Lewis, Senna, Fangio and Schumacher. Who's the best?
"It's just impossible to say but equally in their own way they've all been just unbelievable."
Get your hands on the official Mercedes 2020 collection via the Formula 1 store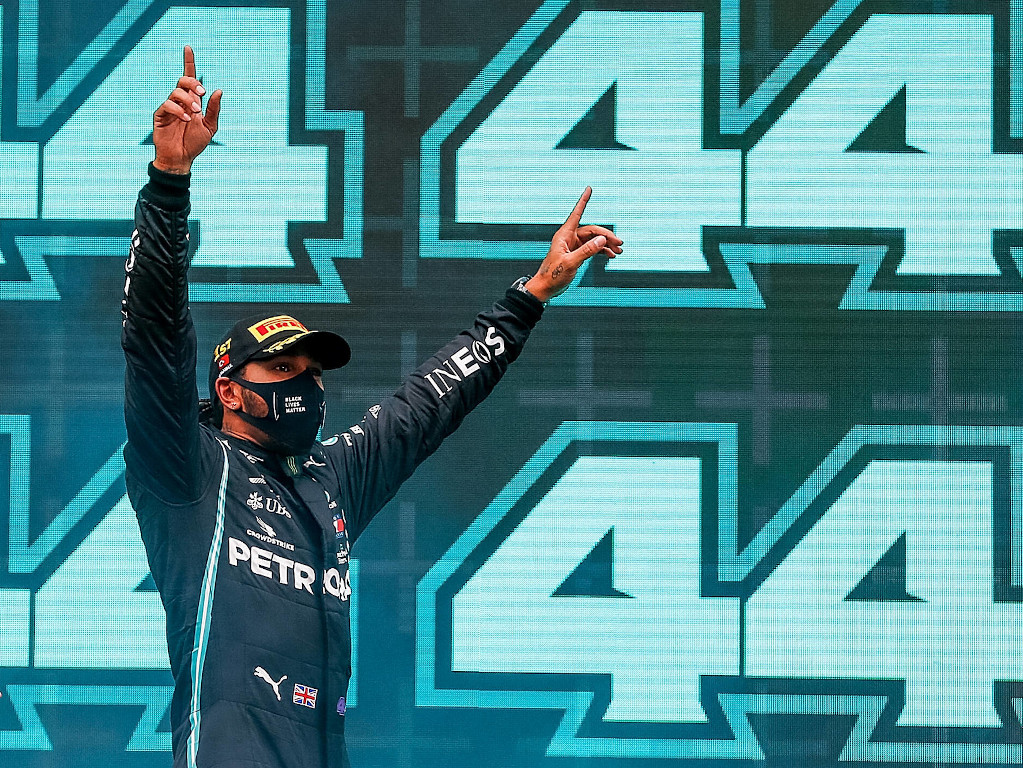 Hamilton could go onto take number eight next season with this year's cars set to carry over into next year's championship.
Rosberg issued a warning to his rivals.
"To beat him you need to get everything 100 per cent perfect otherwise you have no chance," he said.
And given that Hamilton reckons he feels as if he is "only just getting started", Rosberg says the 35-year-old's rivals should be worried.
"I think to hear that for the opposition is going to be a bit of a scary thing!" he added.
"For the likes of Bottas or Verstappen or Vettel or whoever else is still out there, if he's saying it's just the beginning – my goodness, what's he going to end up with?
"I'm going to be interested to follow his decisions, what he decides to do going forward, since he hasn't done a contract yet for next year."
Hamilton is out of contract with Mercedes at the end of this season but Toto Wolff reckons it is only a matter of time before the Brit puts pen to paper on a new deal.
That time, though, may only be once the season has concluded.
Follow us on Twitter @Planet_F1 and like our Facebook page.