Nico Rosberg: Lewis Hamilton losing trainer Angela Cullen will 'make things even worse'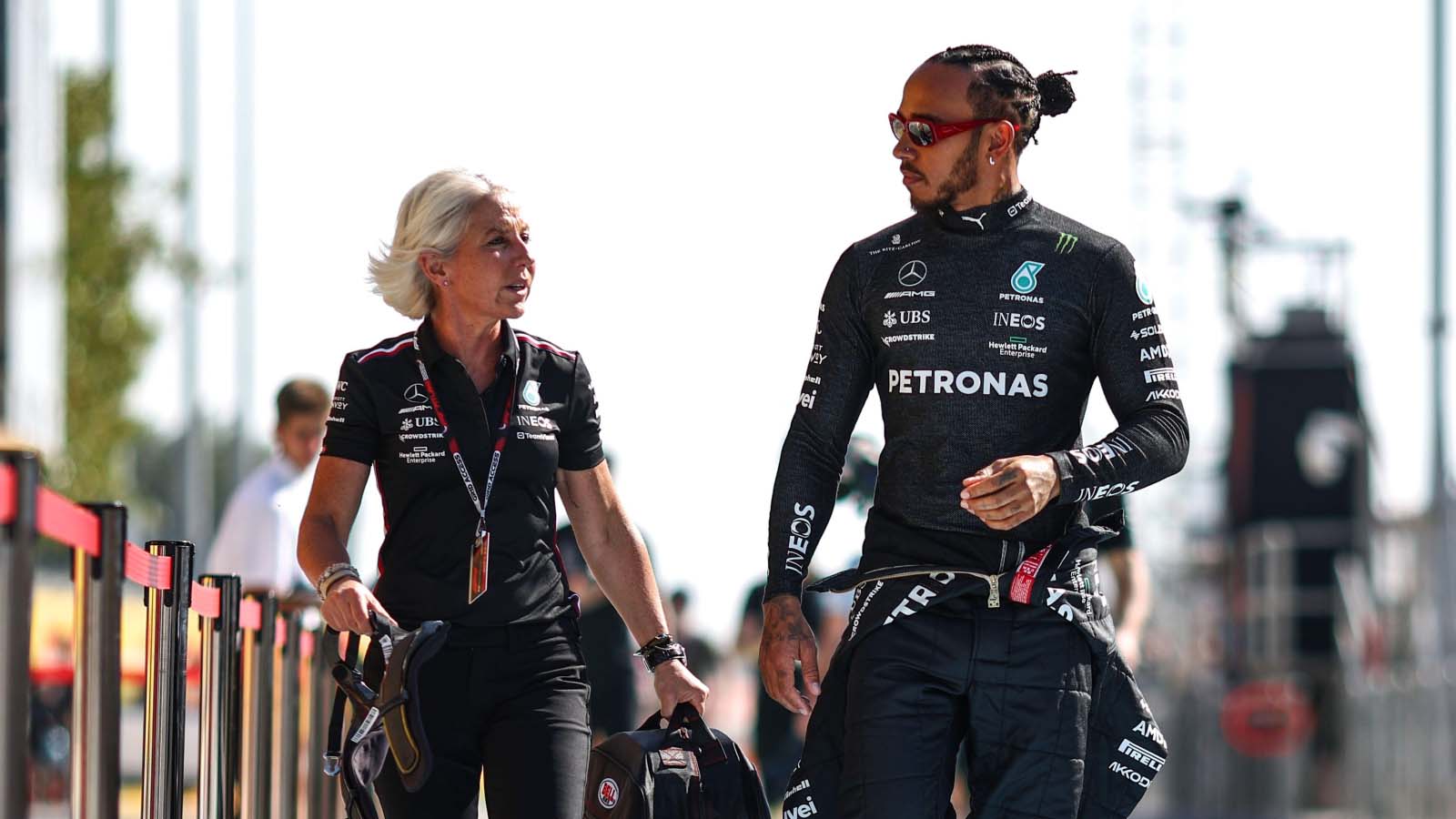 Nico Rosberg predicts that former Mercedes team-mate Lewis Hamilton splitting with long-time performance coach Angela Cullen could "make things even worse" for the seven-time World Champion, given how important the driver-trainer relationship is.
Hamilton and Cullen announced the end of their working relationship last week ahead of the Saudi Arabian Grand Prix, with the New Zealander having been at the seven-time World Champion's side during four of his titles.
Both have said their split is an amicable one, Hamilton saying over the weekend the pair still text every day, that he still counts Cullen as "one of my closest friends" and that "I am a stronger athlete and a better person because of her."
Though with Hamilton and Mercedes toiling on track at the moment, 2016 World Champion Rosberg worries the going of separate ways between the pair may not have the desired effect.
"I think that probably makes things even worse because even though the split apparently was amicable, you know, Angela was a real friend I think also to him," Rosberg explained on Sky Sports F1.
"And it's with your trainer that [you spend] most of the time during a race weekend. You end up also going to dinner in a very small, tight group with maybe a family member and a trainer and that's it – and for Lewis not to have her as well, I'm sure it's going to be not ideal, not so nice.
"I think probably that's another challenge and difficulty that he has to deal with and get used to."
PlanetF1.com recommends
Lewis Hamilton denies speculation of a rift with trainer Angela Cullen after surprise split
George Russell's warning sign with Mercedes holding 'a lot of performance in the pocket' for near future
Saudi Arabia GP team ratings: Small blemish for Red Bull with McLaren again off the pace
1996 World Champion, Damon Hill added: "I think most of us were very surprised by that because he did make quite a lot of emphasis on how useful she had been and how good she'd been for him to get his mind in the right place, so a bit of a surprise to see them splitting up."
A significant change coming for Lewis Hamilton
As Rosberg alluded to, the relationship a driver has with their performance coach, physio, trainer (often rolled into one person) is an extremely important one, so the next person he hires into the role is someone who will be spending plenty of time in his company moving forward.
With Hamilton currently going through the leanest period of his career in terms of not winning races, a change away from the track could help him reset and take a different outlook as Mercedes struggle to get to grips with the W14 on the track.
Of course, getting back into race-winning contention will be foremost on the seven-time World Champion's mind at this point, and the team have confirmed significant improvements will be coming to the car over the coming races as they look to close the gap to Red Bull at the front.