Rosberg: 'Talent-wise, Hamilton the best of all-time'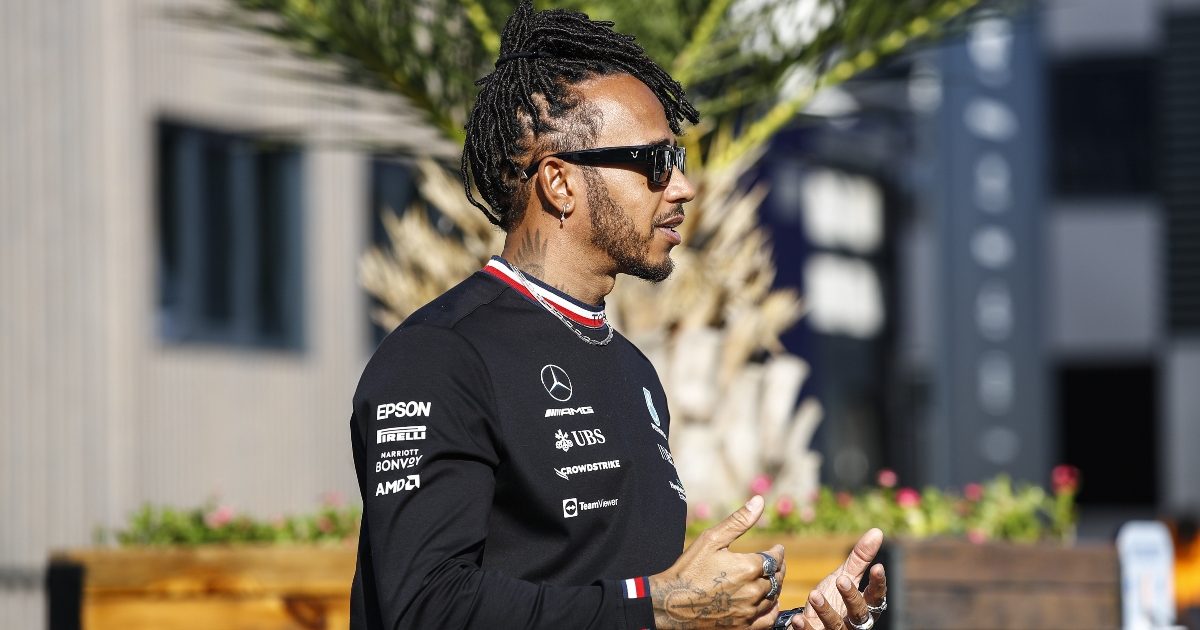 Rating his ex-Mercedes team-mates on pure talent, Nico Rosberg puts Lewis Hamilton ahead of Michael Schumacher.
Statistically Hamilton and Schumacher sit atop Formula 1 as the most successful drivers of all time, both tied on seven World Championships, while Hamilton holds several major records including most race wins, poles and podium finishes.
And Rosberg has had the distinction of calling both drivers a Mercedes team-mate, racing alongside Schumacher at Mercedes from 2010-12, before Hamilton replaced the legendary German from 2013.
Rosberg and Hamilton would then contest one of Formula 1's fiercest rivalries, ending when Rosberg retired shortly after winning the 2016 Drivers' title.
Naturally Hamilton and Schumacher are compared regularly, and Rosberg gives the talent edge to Hamilton, believing the Briton is the most naturally gifted F1 racer of all time.
"Lewis is just an extreme natural talent, in terms of talent, he must probably be the best ever," Rosberg told Sky, as quoted by Motorsport-Total.com.
"And he really builds on that, that instinct is phenomenal with him."
However, Rosberg gives the nod to Schumacher for "diligence" and "passion", explaining that Schumacher jumped on every opportunity to be in the car and learn, while Hamilton hates testing.
"A big difference is diligence. Lewis hates testing. And Michael, who would do tests every day, even though he is a seven-time World Champion, but he also knows that you can still learn a little bit," Rosberg explained.
"It's just diligence, passion."
Schumacher became known as one of Formula 1's fiercest competitors psychologically as well, as Rosberg has experienced before, recalling the time Schumacher locked himself in the toilet 10 minutes before qualifying in Monaco, disrupting Rosberg's preparations.
"In Monaco, there was only one toilet in the garage. And Michael then goes in ten minutes before, locks himself in. He knows that before we get into the car, we have to go to the toilet again before qualifying," said Rosberg.
"He then closed the door. I'm outside knocking and knocking. No one answers, full of panic. So I finally had to do it somewhere in the corner. Sorry for the details. Lewis can do that too, but he's not like focusing on it all day."
Check out all the latest Lewis Hamilton merchandise on the official Formula 1 store
According to Rosberg, what Hamilton does well is use the media smartly to create an advantage for himself.
"What he does very well is the whole politics, with the media. He acts very, very cleverly," said Rosberg.
"And even on the track, when you go into the grey areas, it's somehow never really his fault. It's always the opponent's fault."
Hamilton is locked in battle with Max Verstappen over the 2021 Drivers' title, so if he was ultimately successful, Hamilton would move clear at the top of Formula 1 as the only driver to win eight World Championships.
Rosberg says it would be a deserved achievement for the Briton if he pulls it off, and would also reflect well on him, since he is the only driver to have beaten Hamilton to a title since the turbo-hybrid era began in 2014.
"I'm not so emotionally connected now that I say, hey, Michael deserves to hold the record," said Rosberg of Hamilton's potential eighth title.
"I then see more and more, okay, he was really damn fast, and I can be all the more proud that I beat him back then with the same car."
Lewis or Max: Who would be the most popular Champion?
With the title fight ongoing who would be the most popular champion: Lewis Hamilton or Max Verstappen?