'Nico needed 1,000 laps, Lewis was there in two'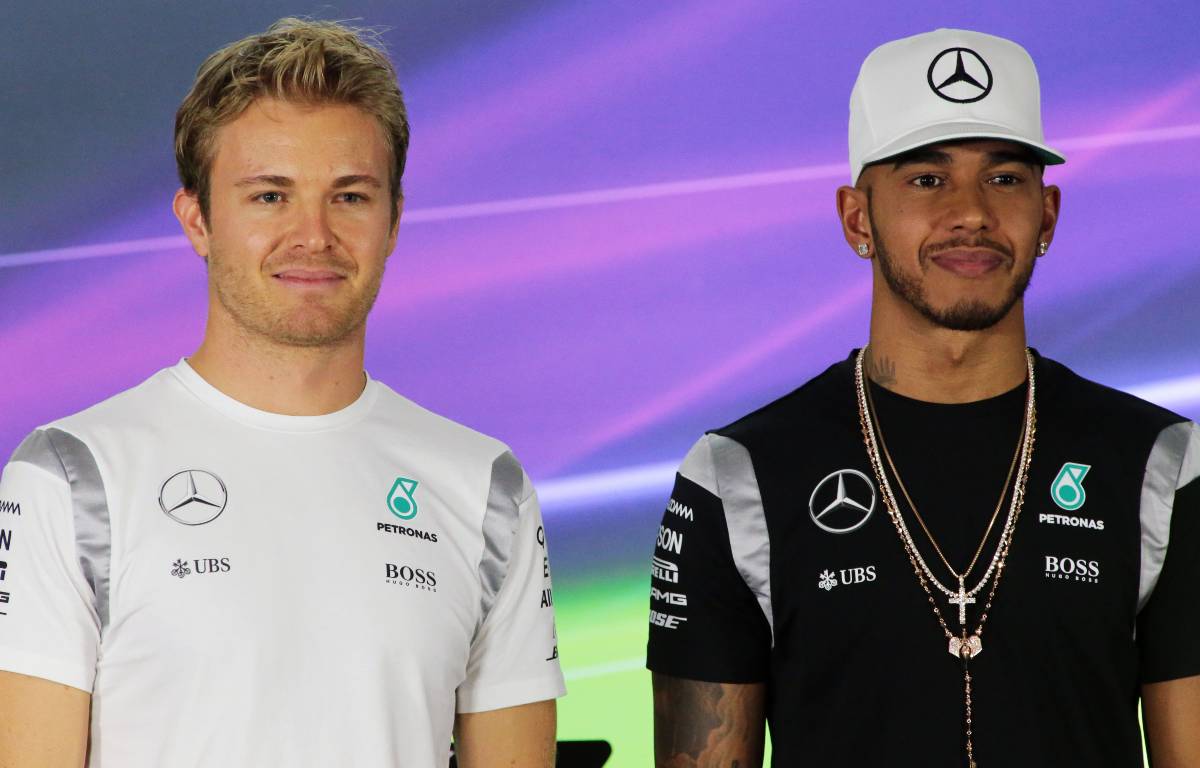 Mercedes' chief strategist, James Vowles, has offered a stark contrast of how former team-mates Sir Lewis Hamilton and Nico Rosberg would maximise performance.
The drivers spent four years across the Mercedes garage from each other in a rivalry that intensified with each season, both on and off the track as their one-time friendly relationship descended into acrimony.
After two years in which Hamilton emerged as the Drivers' World Champion, it was 2016 when Rosberg finally captured the title and within days had irreversibly walked away from F1.
Since then, the Briton has held the crown each year and his total of seven titles now equals the record set by Michael Schumacher – and he holds the early lead in the quest for an eighth in 2021.
But despite both being World Champions, they had different methods of extracting the most out of their car – with Vowles indicating Hamilton had the more natural talent whereas Rosberg adopted an analytical, 'practice makes perfect' approach.
"Looking through the data, if you give Nico a thousand laps, he slowly iterates towards an incredible performance level. If you give Lewis two, he's there, if that makes any sense," said Vowles during the Beyond The Grid podcast.
"Where Nico was excellent was if you give him time in the car to see what his team-mate's doing, he's incredible what he achieves. That's where he was good – he could continuously adapt and evolve if he had sufficient amounts of time under his belt.
"That doesn't mean he was poor in changeable conditions, just that's where his true strength lay between the two."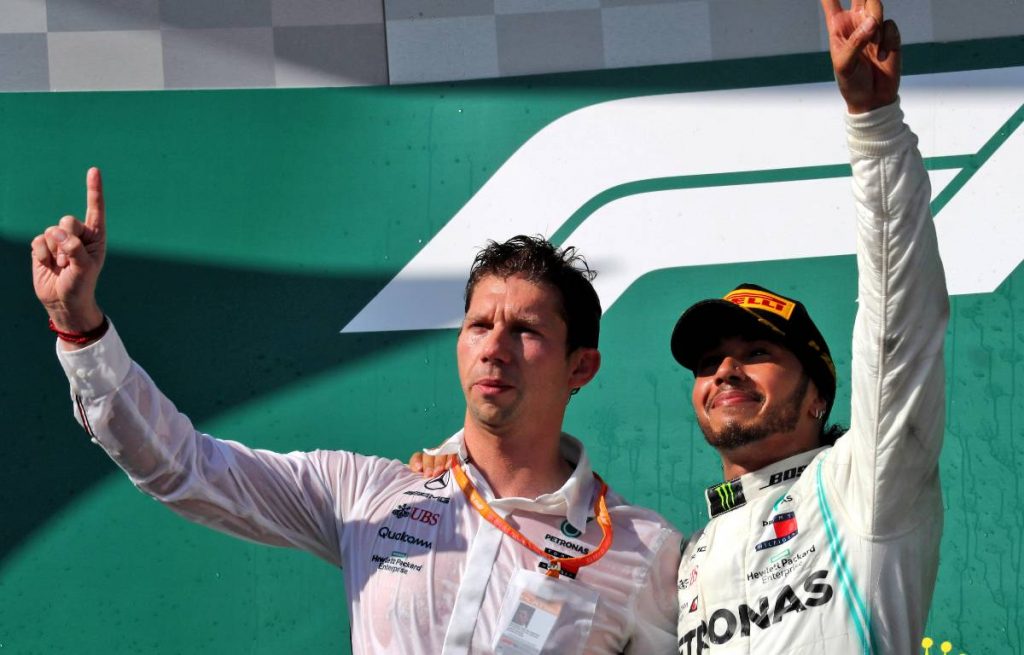 Check out all the latest Mercedes merchandise via the official Formula 1 store
Vowles also gave an insight into how Hamilton never feels the chance of a race win has disappeared – even when the team know full well that victory is unattainable.
"He never gives up, ever. You don't see his head drop in the race, he doesn't think 'I'm 12th, I'm going to give up now'," said the 41-year-old Sussex-born strategist.
"He just wants to know what's ahead of him and how to keep fighting. Often we are the ones that have to tell him 'you just have to accept where you are now' because what's in front of you is just not achievable anymore.
"That strength, when you're on the back foot, is what allows you to push forward and fight your way through.
"There are so many races we've been privileged to have with him where he wasn't the leading car out of the two, the one fighting tooth and nail at the back, and you know he will give everything to you, he's not going to back off.
"He may be frustrated and upset that you've made a mistake and put him into a difficult situation, but he delivers on it and that's what he's done in all the time we've been with him."
Follow us on Twitter @Planet_F1 and like our Facebook page