'Hamilton in no-win situation against Russell'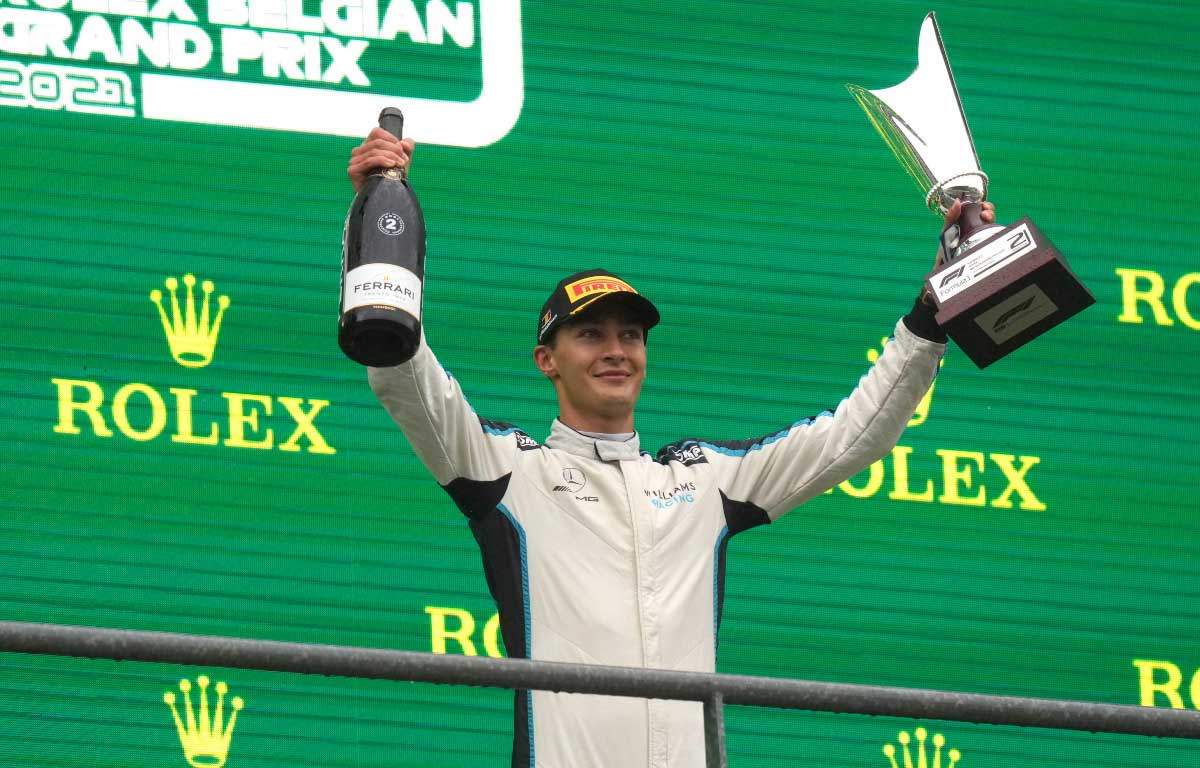 Nico Rosberg thinks George Russell's arrival at Mercedes next year will put Lewis Hamilton in a no-win situation.
After months of speculation, the news that Russell is replacing Valtteri Bottas with the World Champions has finally been confirmed.
It means an all-British line-up and Hamilton being paired with a hungry driver who is 13 years his junior, eager to carve out his own Formula 1 history.
Russell will be keen to make an immediate impression and Rosberg, who was Hamilton's team-mate from 2013 until his retirement in 2016, believes the situation spells danger for the seven-time Drivers' champion.
That is because even if Hamilton puts the young pretender in his place, it is only what would be expected given their vast disparities in experience and achievements.
"The positive [for Russell] is he has nothing to lose and everything to gain because you're up against the best of all time," said Rosberg on Sky F1.
"Nobody expects you to destroy him but if you manage to, you'll be the absolute biggest hero of all time.
"That's what makes it so difficult for Lewis because he's got this young gun who's never won anything coming in, so Lewis can only lose actually.
"He's the greatest, and imagine this young gun starts to beat him…that's a really uncomfortable situation to be in."
I want to take a moment to welcome @GeorgeRussell63 to the team. Through hard work he has rightly earned his spot. I look forward to seeing him grow as a driver with this great team and working with him to raise @MercedesAMGF1 higher. See you next year🙏🏾 pic.twitter.com/CRsgrilmUd

— Lewis Hamilton (@LewisHamilton) September 7, 2021
Check out all the latest Mercedes merchandise via the official Formula 1 store
Rosberg's friendship and working relationship with Hamilton famously disintegrated after a series of on-track clashes, with the 36-year-old German saying it became "very much on the limit of all things" before he walked away from the sport after becoming World Champion.
He thinks Russell will face an early dilemma of how feisty to be if the duo find themselves in close proximity when racing.
"The challenge for George is also in that first wheel-to-wheel battle," added the German. "Does he yield or does he stick in there?
"That's so difficult because if he sticks in there and [a collision] is entirely his fault, that would be a disastrous start to his time at Mercedes.
"But if he sticks in there and it's not his fault and more Lewis' fault, it would be a giant boost for the confidence and to really calm Lewis, so it's such a difficult one to manage.
"It's such a fine line. Valtteri has been too conservative throughout five years, so he's got it a bit wrong. There are other examples of being a bit too aggressive, so it's such a fine line."
Planet F1 verdict
Lewis' message to George Russell
Lewis Hamilton has sent a welcome message to George Russell after the announcement was made that he would be driving alongside him for 2022.