Rosberg: Hamilton made same mistake as I did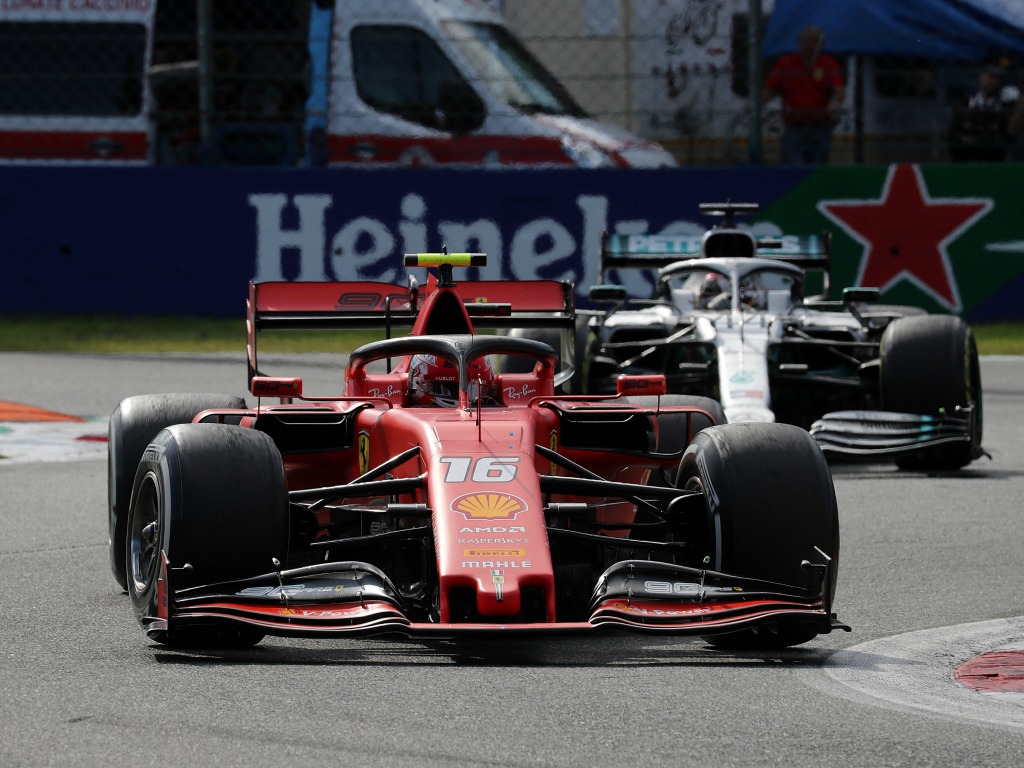 Nico Rosberg was reminded of a mistake he made at Monza when Lewis Hamilton ran straight on at Turn 1 in his battle with Charles Leclerc.
Hamilton, in hot pursuit of Leclerc, was forced to duck out of the opening corner and had to dive into between the polystyrene blocks and concede second place to his team-mate Valtteri Bottas.
Back at the 2014 race in Italy, Rosberg made the same error by running on as opposed to riding the kerbs and that mistake played a part in helping Hamilton win.
"I was very happy to see actually he made a similar not so smart move as I did five years ago," Rosberg said on his YouTube channel.
"I thought I was the only dumb person at the time that would go straight on at the chicane and actually give up a place.
"To go around those polystyrene blocks takes for ever. Lewis did the same.
"Lewis went straight on and gave up the position to Valtteri which made me feel a little better for once."
Charles Leclerc also suffered a little wobble at the first corner, but Rosberg said he took the smarter option compared to himself and Lewis Hamilton to ensure he did not lose precious places.
"Leclerc cut the chicane and he did that much more smart than I did five years ago," Rosberg added.
"I was leading Lewis five years ago and I also locked up in that same corner but stupid me, instead of jumping over those lumpy kerbs and not losing any time, I went straight on through the polystyrene blocks and that is how you lose a position and Lewis went on to win."
Hamilton and Rosberg continued their ongoing exchanges through the press at Monza over the weekend, with Hamilton calling his former foe "irrelevant" and Rosberg saying he would change his tone after being compared to Jacques Villeneuve by Max Verstappen.
Follow us on Twitter @Planet_F1 and like our Facebook page.