Rosberg pinpoints 2014 as Hamilton turning point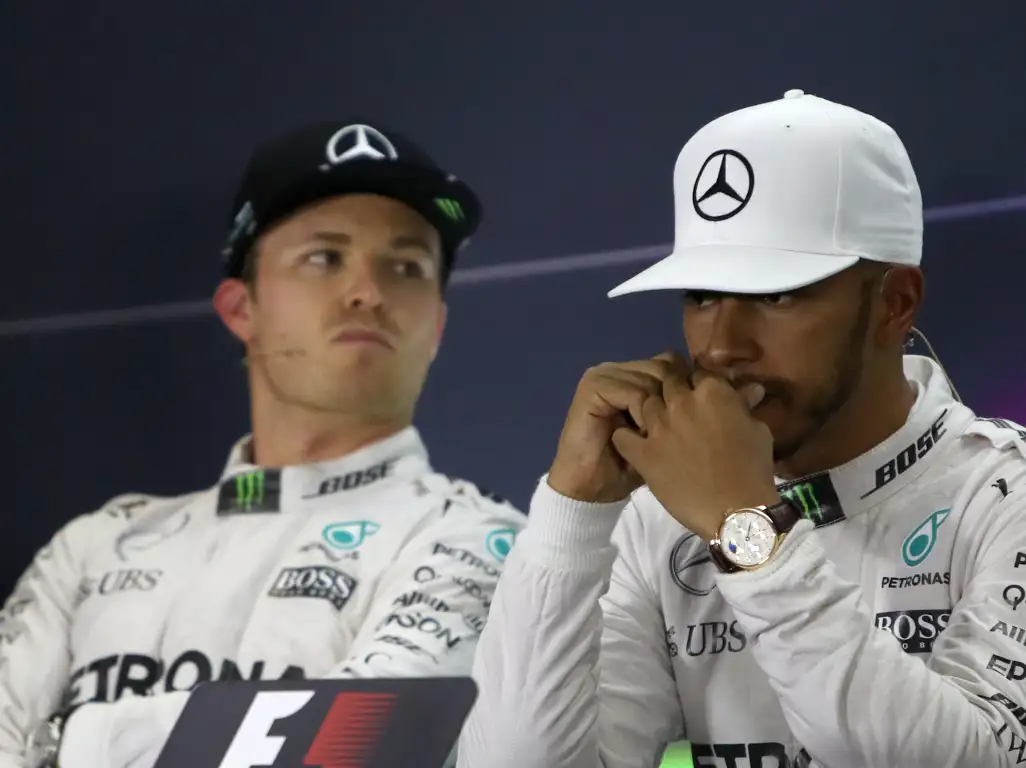 Nico Rosberg has said that he felt the 2014 season was the turning point from friends to rivals with Mercedes team-mate Lewis Hamilton.
Rosberg and Hamilton were childhood friends as they climbed the ranks together all the way to Formula 1 and, following Michael Schumacher's exit from the Silver Arrows at the end of the 2012 season, Hamilton joined Rosberg from McLaren.
With the Red Bull domination still continuing in their first season together at Mercedes, the pressure and friction between the two had yet to surface.
That all changed, though, the following year.
"I knew how good Lewis was because I raced him in go-karts for many years, and I knew that he was extra special," Rosberg said in an interview with David Coulthard via the official Formula 1 website.
"With Lewis coming in, there wasn't any negativity in my mind.
"I was looking forward to the challenge because he was a world champion, and by the time he arrived I had won just one single Formula 1 race, and here was the great Lewis Hamilton coming into the team, so again it was very uneven in terms of statistical results in the past.
"But I relished that. I took it on, and I had learned a lot by then. Straight away from the get go I was able to play a level field with Lewis all the way through.
"In 2013, it was still pretty much easy going because we weren't fighting for race wins, and we used to be best friends, so that was a decent start.
Get your hands on the official Mercedes 2020 collection via the Formula 1 store
"But then going into 2014, that's where you noticed because once you are fighting for race wins and championships, there is so much at stake. Your dream is at stake.
"Both of us dreamed of winning the world championship with Mercedes. It's so big. It's hard to make compromises, and it's the friendship that gets compromised, in return for winning races.
"It just went small step by small step, and it just builds up. It was tough."
Follow us on Twitter @Planet_F1 and like our Facebook page.