Beating the "best of all time" to the 2016 title is, says Nico Rosberg, "extra confirmation" of his own ability out on track.
Rosberg made his mark in Formula 1's history books in 2016 when he won the Drivers' Championship title by beating Lewis Hamilton, only the second team-mate to have ever finished ahead of the Brit in the standings.
It was a monumental occasion for Rosberg but signalled the end of his Formula 1 career, the German announcing days later that he was done.
Since then Hamilton has dominated the sport, taking four World titles on the trot to bring his tally to seven.
That seven means Hamilton is tied with Michael Schumacher for the most titles ever, the Mercedes driver wrapping up number seven in 2020, a year in which he broke the record for the most grand prix wins.
"I knew how good he was," Rosberg told Augsburger Allgemeine.
"For the outside world it is now a confirmation that he is the best of all time, even by titles.
"That I beat him in the same car gives me extra confirmation of my success."
Rosberg's exit from Mercedes and Formula 1 saw Valtteri Bottas signed as his replacement.
The Finn has so far fallen short in his task of beating his team-mate with Rosberg saying he doubts the 31-year-old now has it in him to launch a title challenge.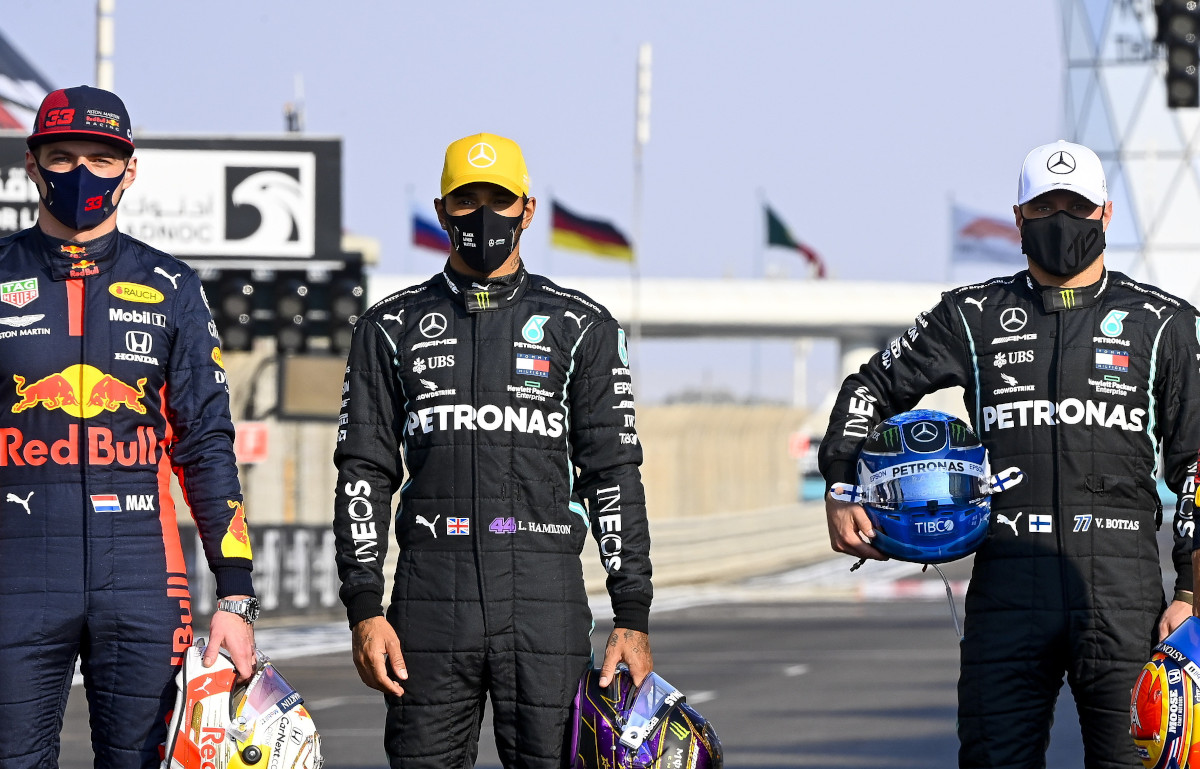 Get your hands on a limited edition Lewis Hamilton cap via the official Formula 1 store!
As such Rosberg reckons it will be left to Red Bull's Max Verstappen and his new team-mate Sergio Perez to take the fight to Hamilton.
"He has incredible talent and the best car," he said when asked if Hamilton was the favourite ahead of the 2021 season.
"The only one who can get a little closer is Max Verstappen. Maybe his new team-mate Sergio Perez too, if the Red Bull car is going well.
"Otherwise his Mercedes colleague Valtteri Bottas. But with him, the chances dwindle with every year he doesn't make it."
As for Hamilton's former rival, Sebastian Vettel, he is with a new team this season.
Dropped by Ferrari last year, the German is racing for Aston Martin in this year's championship with Rosberg predicting Vettel could rediscover his lost form at the Silverstone team.
"Sebastian needed a change," he said. "He was in a negative spiral at Ferrari, which was not a nice experience in the end.
"I am happy that he has now found a new opportunity. At Aston Martin he will be the hero again and will be celebrated.
"With a success he can be the same again. He's still one of the best of all time."
Follow us on Twitter @Planet_F1 and like our Facebook page.