Rosberg helped make Hamilton 'unbeatable'
Ex-Mercedes technical director, Paddy Lowe, thinks the 2016 title battle with Nico Rosberg was a "turning point" in making Lewis Hamilton "unbeatable".
An increasingly tense rivalry between Hamilton and Rosberg culminated in the latter pipping the former to the 2016 World Championship by just five points. Rosberg announced his retirement from Formula 1 soon after.
Since then, Lewis Hamilton has won every World Championship available and is well on course to add a seventh career title in 2020 to take him level with Michael Schumacher on the all-time record list.
Lowe was there at Mercedes for every twist and turn in the Hamilton/Rosberg rivalry and feels that 2016 season has made Hamilton a better driver as a result of losing out to Rosberg on the main piece of silverware.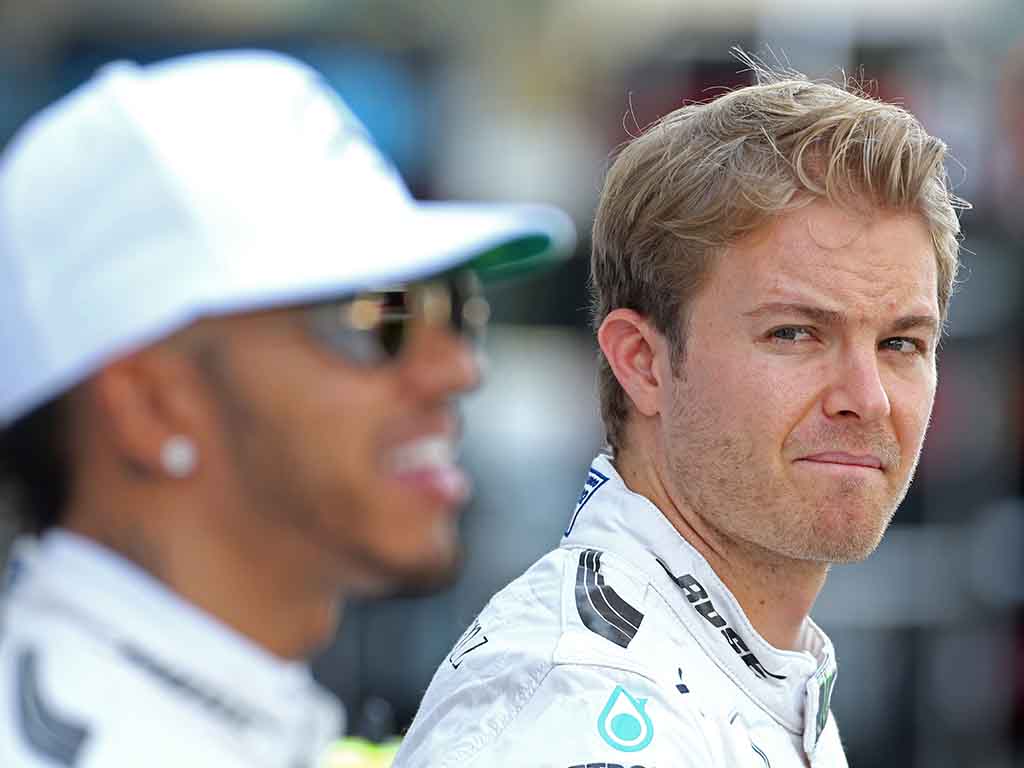 "I thought that was a very significant moment in Lewis' career," Lowe said on the 'At The Controls' podcast.
"None of us are perfect and whilst Lewis is an absolutely amazing, unique driver, of course he has his weaknesses.
"But I saw a turning point at the end of 2016 where he closed down one of those weaknesses in a very significant way.
"He lost in 2016 against Nico [Rosberg]. Nico is a terrific driver and very deserving of that World Championship actually. He is the best match Lewis has seen.
"But I think the thing Lewis has learnt from that was that he absolutely needed to be consistent and leave nothing to chance at all.
"Up to that time he had been a little reliant on his talent. There was the odd race where you could tell he wasn't 100 per cent in the game.
"And what I've seen since he lost to Nico in 2016 is that he now leaves nothing on the table at all at any race. That's really made him unbeatable."
Asked if people underestimate Hamilton's achievements, Lowe responded: "Well you hear a lot of chat about Lewis being in the best car.
"Apart from the point of beating your team-mate, which is really obvious, there is the other point of staying consistent and staying motivated.
"Just the sheer workload of achieving 91 victories is a feat in itself."
Hamilton and Rosberg will be crossing paths again away from Formula 1 as Rosberg has announced that he is joining his former Mercedes team-mate in launching a team for the inaugural Extreme E  series in January 2021.
Follow us on Twitter @Planet_F1, like our Facebook page and join us on Instagram!