'Lewis hates passionately coming second to a team-mate'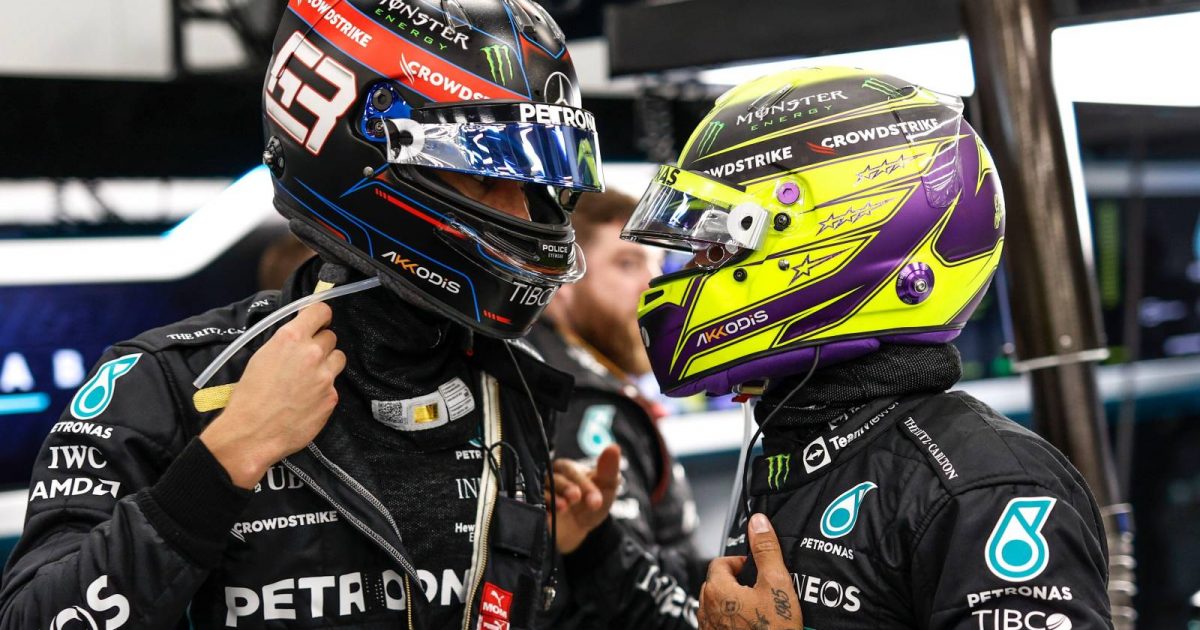 Pulling one back against George Russell in Canada will have come as a welcome relief to Lewis Hamilton with Nico Rosberg saying his former team-mate loathes coming second.
In the midst of Mercedes' bouncing struggles, Hamilton has had a battle of his own – Russell.
The new Mercedes driver has been the most consistent on this year's grid with a run of nine successive top-five finishes. He is also the only driver to score in every race.
Prior to Sunday's Canadian Grand Prix, Hamilton had only beaten him once, doing so at the Bahrain Grand Prix where the seven-time World Champion put his W13 on the podium.
Back on the podium at the Circuit Gilles Villeneuve, Hamilton again got the better of Russell.
"Lewis is driving at his best," Rosberg said on Sky Sports' Any Driven Monday. "He has just had an unbelievably unlucky season with all these different things going against him.
"This was a normal weekend and he delivered in the usual awesome way.
"That driver pairing is so strong, incredible, but, make no mistake, Lewis hates passionately to ever come second to a team-mate, so he will be ultra-motivated and pushing hard internally."
Look what's coming home with us. ❤️🤍🍁 pic.twitter.com/xTqt2b4Qg2

— Mercedes-AMG PETRONAS F1 Team (@MercedesAMGF1) June 20, 2022
Whether Rosberg meant that "internally" as within himself or within the team he did not elaborate however Hamilton has made it clear that in the second half of this season he wants Mercedes to use Russell for their experimenting.
As for Russell, Rosberg was once again full of praise for the former Williams driver.
"George has done an awesome job, phenomenal with how difficult that car has been to drive," he said.
"To be so consistent, driving so well, not making any mistakes, always getting the maximum out of it, he has been brilliant.
"On Saturday, one would think, 'okay, keep it safe, bring home another P4 or P5 in qualifying' but no. He said, 'I am going to put my slicks on, I only care about pole position'. That is really awesome."
Mercedes' efforts in Montreal were helped by a car that was porpoising a lot less than it was in Baku.
While Hamilton said that was about 10Gs worth, in Canada it was down to "2G or 3G at most".
It made for a good car, one that was only eight seconds behind Max Verstappen at the chequered flag.
"The [Mercedes] car in the race was really decent," Rosberg added. "I thought it was so awesome how George right after the start made headway, passing one car after another down into the hairpin.
"I think they are making progress but there is still some way to go to Ferrari and Red Bull. They can't win at Silverstone, they are still too far away."