Rosberg finds Mercedes driver chassis swap 'weird'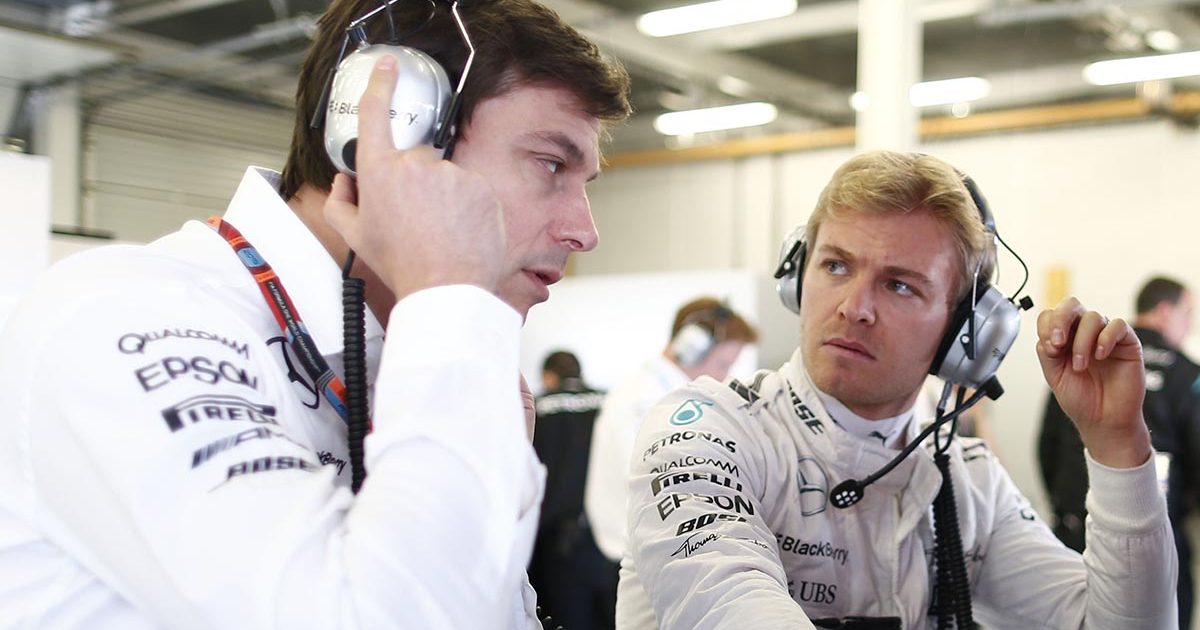 Nico Rosberg has said a chassis swap between drivers never happened once when he was at Mercedes, calling the plan a "weird" one.
Ahead of the French Grand Prix weekend at the Paul Ricard circuit, news emerged of a chassis swap between the Mercedes drivers. Lewis Hamilton taking Bottas' chassis and vice versa.
But 2016 World Champion, Nico Rosberg, with seven seasons' worth of experience with Mercedes, cannot recall a time of ever swapping chassis between drivers and thinks it is indicative of Hamilton not being comfortable with the W12 car.
Mercedes' stance is that the chassis swap is purely a planned rotational event.
Toto Wolff has come out and clarified the situation between Lewis Hamilton and Valtteri Bottas' chassis swap at the #FrenchGP this weekend.https://t.co/86EMLdhMKH #F1 pic.twitter.com/8C0yrXcTFd

— Planet F1 (@Planet_F1) June 18, 2021
Check out all the latest Mercedes merchandise via the official Formula 1 store
"That is weird swapping between the two drivers," Rosberg told Sky Sports F1 when asked if he had ever swapped chassis with Hamilton.
"In all the years I've been here, if you changed chassis you would go from your current chassis to a new one, or a current chassis to a test chassis if you had a crash or something.
"But never between drivers. The only explanation I have is that Lewis [Hamilton] has been pushing for that and maybe wanted to see if something was not quite right with his car.
On how chassis can feel different from one another, he said: "Chassis get torsion tested before they head to a race track and there is a little bit of scatter but the difference is negligible.
"The only thing is once you start driving with a particular chassis, there is a thought that maybe it got bent a little bit or there are some cracks. The team will scan the chassis as much as they can to check for that – but it's never 100 per cent sure.
"I think in Lewis' case now it is a really bad situation for him. He's on the back foot and doesn't trust he has a properly functioning car.
"It is very difficult to find any answers so it is a bad situation for Lewis."
Even though Rosberg claims a chassis swap never took place between team-mates at Mercedes during his time with them, there is actually evidence on social media of it actually happening…
Say hello 👋 to W06 – Chassis 01@LewisHamilton drove this car for the first half of 2015 before it became @nico_rosberg's for the second half.

This car scored six wins and 11 poles (the most poles in #F1 history for a single chassis 😱) #FOS pic.twitter.com/D6IxwPQ67J

— Mercedes-AMG PETRONAS F1 Team (@MercedesAMGF1) July 14, 2018
Follow us on Twitter @Planet_F1, like our Facebook page and join us on Instagram!