Nico Rosberg on 'last key' Mercedes need to challenge for titles again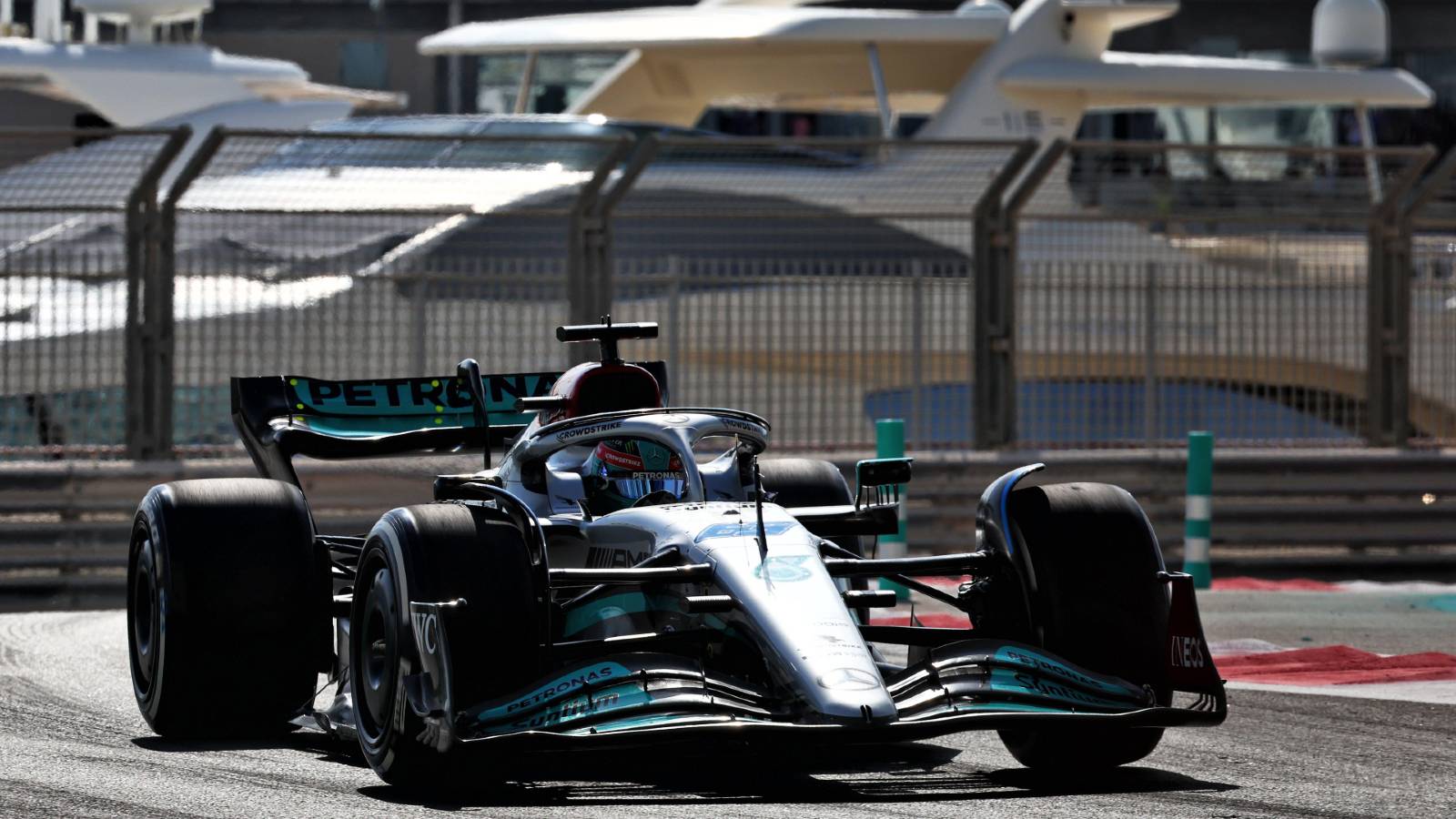 If Mercedes are to claw themselves back into title contention, then Nico Rosberg believes a less draggy car is what will get them there.
It became apparent at the start of the season that Mercedes were in trouble, their W13 off the pace of leading duo Red Bull and Ferrari as they struggled to contain the car's bouncing issue.
Gradually Mercedes got on top of that with stronger results coming, the peak of that being a competitive spell across the United States, Mexican and Sao Paulo GPs, Mercedes delivering a mighty display in Sao Paulo as George Russell took the sprint and Grand Prix victory, with Lewis Hamilton making it a one-two.
That was enough for Rosberg, Mercedes' 2016 World Champion, to send his former team a congratulatory email, both to acknowledge their turnaround this season and the strength of their driver pairing.
The season-ending Abu Dhabi GP was a setback though as Red Bull and Ferrari regained their advantage, Russell saying that the W13 was "just not efficient enough" at a circuit like Yas Marina which combines straights with a range of corner types.
Mercedes have cited drag as an issue during the season, this slowing them down in a straight line compared to Red Bull in particular.
So, if Mercedes want to fight for wins and titles again in 2023, then Rosberg says that reducing the drag is the "last key" which is missing for that to happen.
"I mean, it's an incredible turnaround by them," said Rosberg on Sky Sports F1's 'Any Driven Monday'. "It's so phenomenal.
"They were sometimes up to one second off the pace in the beginning of the season, from Ferrari and then from Red Bull, at least seven to eight-tenths, and then come Mexico and Brazil and suddenly they're the fastest car out there in the race, especially in Brazil, that's an incredible turnaround.
"So really so impressed and I wrote them an email, everybody, all my ex-colleagues and the team after Brazil, congratulating them, saying how incredible it was and also congratulating them on their team, on their driver line-up, because I think they have such an incredibly strong driver line-up.
"Because Lewis is still at his very best and yet George is always there, he's always right next to Lewis, a little bit in front or a little bit behind. So they are so closely matched, and I think their driver line-up is super strong.
"Now I think Abu Dhabi was a setback, being so far off in qualifying, like seven-tenths, I think that was a bit of a shock to them. And a lot of it will come down to them still struggling with drag on the straights, the car inherently has more drag than a Ferrari and a Red Bull and that's something that they still need to try and figure out.
"I think that's the last key that is missing in order to really challenge for wins and championships next year."
Read next: Lewis Hamilton 'might pull a sickie' to avoid driving the W13 one last time