Rosberg urges Schumacher not to rush to join a top team
Nico Rosberg believes Mick Schumacher should spend another season where he is, with Haas, before trying to make his way up the grid into a top team.
There has been a lot of talk about Schumacher and his future in the past few races.
While initially the question being asked was would the German even be in Formula 1 next season given his run of point-less grands prix, his back-to-back top-ten showings have pundits now wondering if he could move up from Haas.
Former F1 driver Hans-Joachim Stuck reckons the 23-year-old could be at the top of the list should one of the big teams seek a replacement.
Rosberg, though, says it is too soon for Schumacher to make such a big jump on the grid.
"I don't see it that way," he told Eurosport.de when told of Stuck's comment, "he still needs time to develop. The past races have shown that.
"So it would make sense for him to take his time before targeting a top team.
"We also saw that with George Russell, who drove at Williams for three years and then was ready to move up to Mercedes. You don't have to rush into anything."
Schumacher is a member of Ferrari's young driver programme but that door is closed until at least the end of 2024.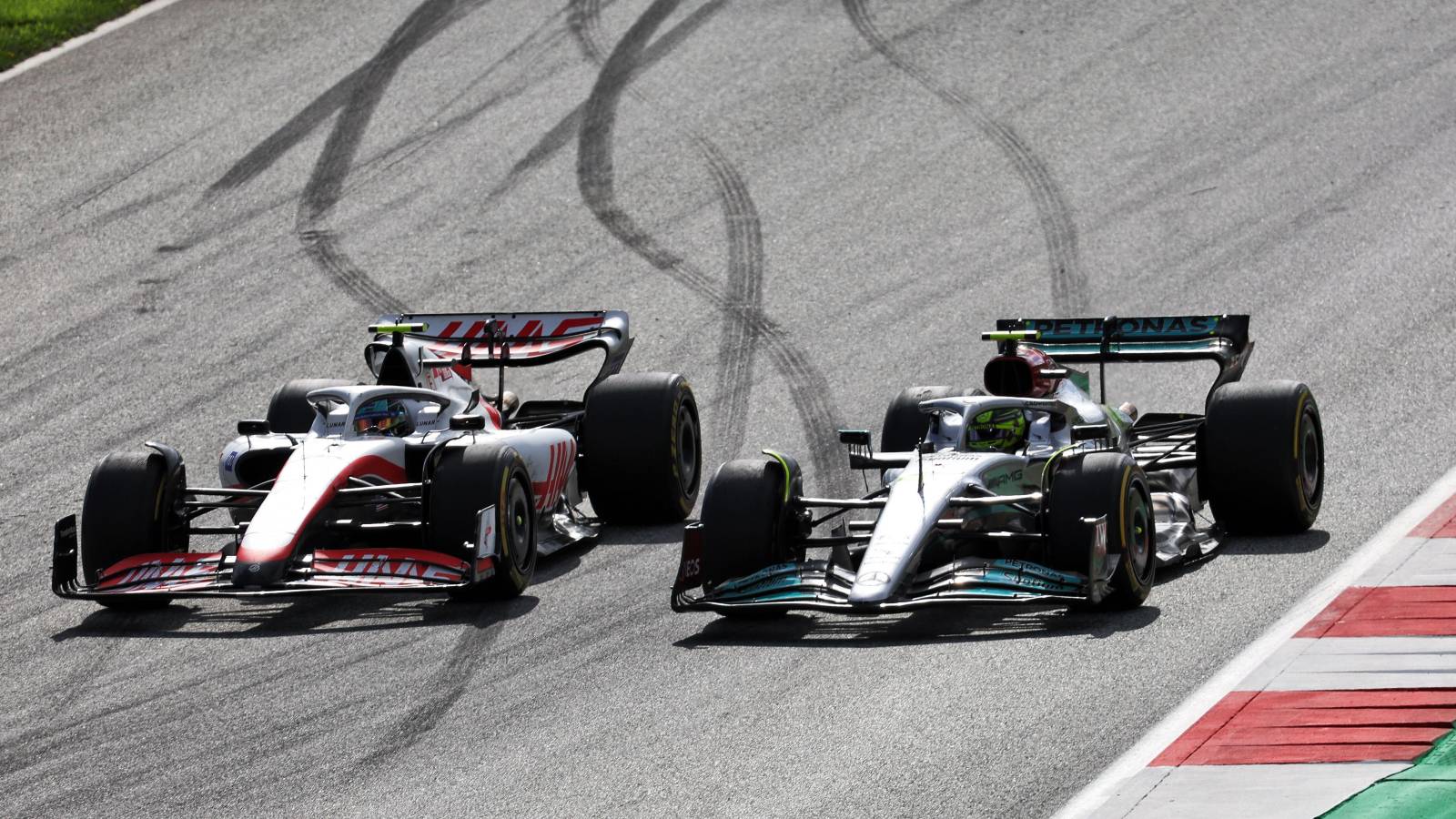 Rosberg isn't surprised that pundits are now backing Schumacher for success when prior to his eighth place at the British Grand Prix they were asking whether he even deserved a spot on the grid.
"Mick has had a difficult few weeks and we are all happy that he has now made a nice breakthrough," Rosberg said. "Formula 1 is fast-moving. He had to take a lot of criticism.
"When I open the newspapers these days, I don't read any criticism of him at all.
"It only took one race, an eighth place, a cool duel with Verstappen in Great Britain and everything is forgotten. That's the crazy thing about our sport, but also the beauty for Mick.
"Psychologically, this is of tremendous value to him, because he is now finding a positive mental spiral. That carries him and that helps him in the coming races."
He followed up his Silverstone P8 with a sixth place at the Austrian Grand Prix, this time fighting seven-time World Champion Lewis Hamilton during both sprint qualifying and the grand prix.
Earlier in the season he had battled another World Champion, Sebastian Vettel, although that one ended in disaster as the two collided at the Miami Grand Prix.
"Mick hit Sebastian in the car in Miami," said the 2016 World Champion. "If it had been about first place, Vettel would have been in a completely different mood after the race. That's how it was about the rear seats, you can overlook that.
"It's incredibly nice that Sebastian supports his buddy Mick in such a way."
But should it ever come down to it, Rosberg says: "There can be no friendship if you fight one-on-one in a fight for every win and title. I don't think so. There is so much at stake that it doesn't work in the long run. But Mick and Sebastian are not rivals for first place."
The floodgates open for Mick Schumacher
One points finish was then followed by a first top-six finish in F1 for Mick Schumacher.