Rosberg rejected $100m to extend racing career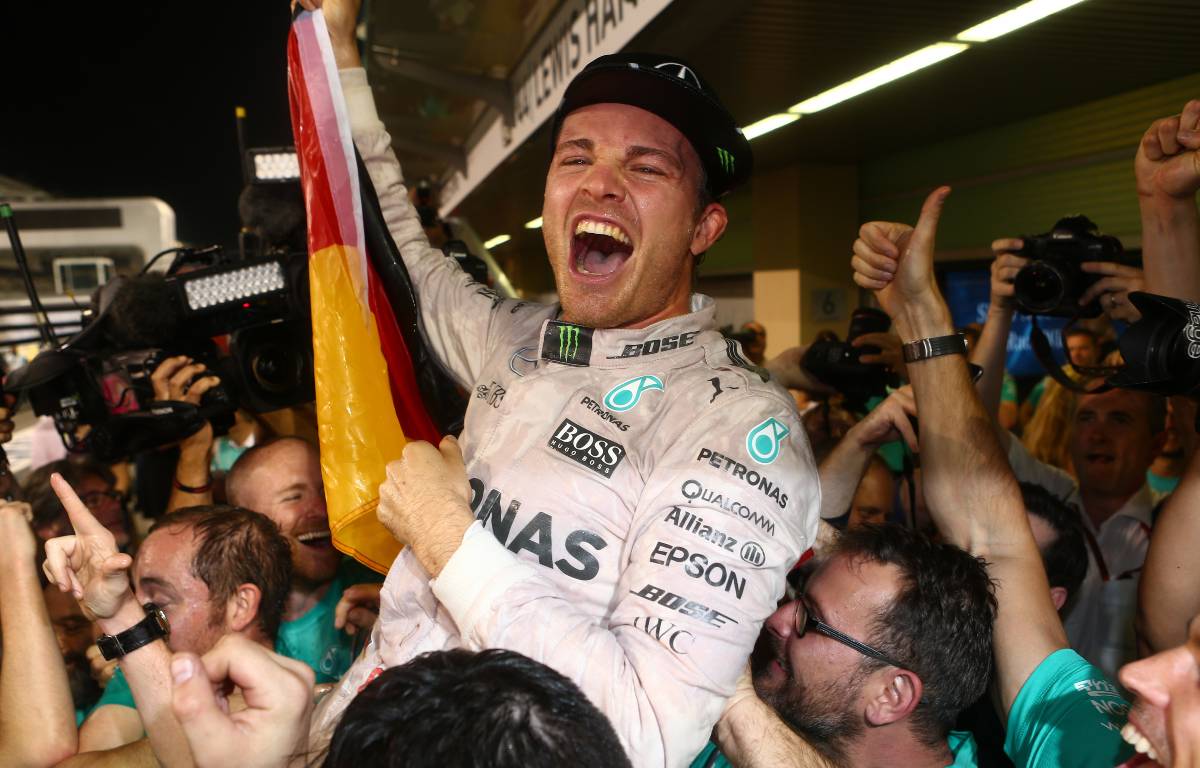 Nico Rosberg has revealed he walked away from future earnings of $100m when he retired as F1 World Champion at the end of 2016.
The German made the shock decision to quit within days of seizing the Drivers' title from his Mercedes team-mate, Lewis Hamilton, at the age of 31.
Despite speculation at various times about a comeback, Rosberg has stuck to his guns ever since and carved out a new career as a TV pundit, sustainability entrepreneur and team boss in the Extreme E series which began this year.
The decision to end his racing career so abruptly took everyone by surprise, including the Mercedes team, but Rosberg has no regrets even though he says he turned down a huge amount of money to carry on.
"I wanted to avoid going out as a has-been or someone who is not wanted anymore," he said during an interview with The Times Magazine. "I mean, there was $100m on the table that I gave up on.
"I longed for a different kind of life. You don't have flexibility when you're racing. It was the best decision for my family – I didn't think about the money for one second."
Amazing day in Monaco surprising a fan who won my personal & customised motorcycle + a trip to Monaco! 😁 Together we all raised 100,000€ to help children and families in need…thank you all for being part of #ProjectFundraise 👏 Nils was the lucky one to win the main prize 🙏 pic.twitter.com/6eJup2GJ8d

— Nico Rosberg (@NicoRosberg) August 12, 2021
Check out all the latest Mercedes merchandise via the official Formula 1 store
The tussle between Rosberg and Hamilton, who were originally friends during their karting days, became increasingly tense and fraught to the point where it created a toxic environment in the team, which their boss Toto Wolff has admitted.
Rosberg responded to the interviewer's suggestion that it was a bit like two songwriters falling out after enjoying big success as a partnership and finding themselves unable to work together any longer.
"But that's why they break up eventually, because there is so much at stake," he said.
"And they start fighting more and more and they eventually break up because there's so much money at stake, so much recognition at stake."
He also recalled how the rivalry with Hamilton had divided Formula 1's fanbase, even though the duo were racing for the same team.
"There were the two camps, the Nico camp and the Hamilton fans," he said. "And all the Hamilton fans were against me, of course.
"[Once], there were these four-year-old girls right in front of me with their dads, and they were booing me and giving me the thumbs down. Their dads told them I was bad and that they needed to boo me."