Nico Rosberg lists George Russell above Lewis Hamilton in 2022 driver rankings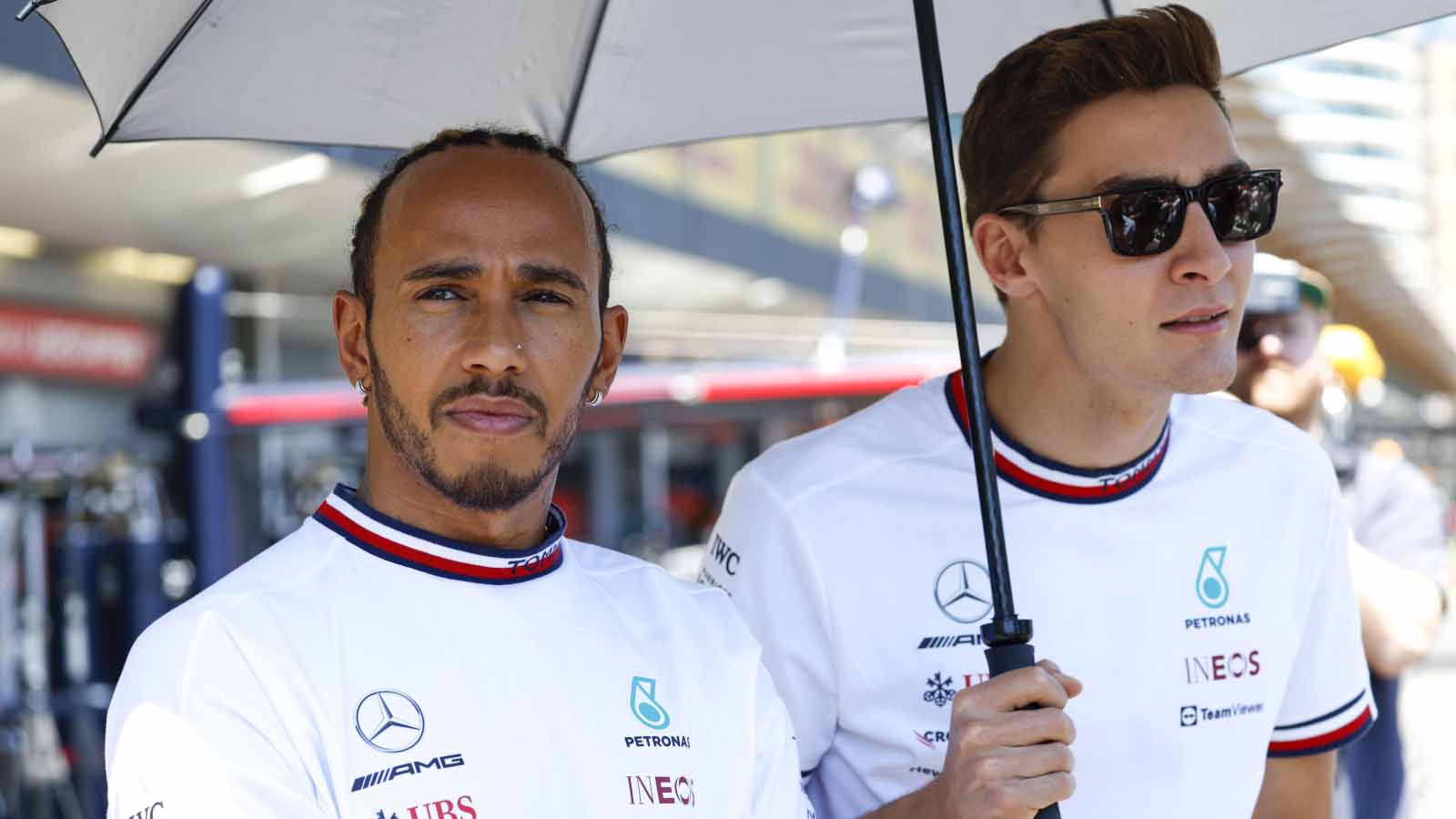 Nico Rosberg has ranked George Russell's performance in 2022 higher than his former team-mate Lewis Hamilton in the German's top five drivers of the year.
The 2016 championship winner has heaped praise on Russell as the Brit became the first driver since Rosberg himself to outscore Hamilton over the course of a season.
Russell started strongly which, despite a late upturn in form from Hamilton, allowed the new Mercedes man to finish 35 points above his team-mate.
Rosberg commended Russell for the achievement and here is what he had to say about his top five drivers of the 2022 season:
6.) Fernando Alonso
Unusual for a top five list, Rosberg actually included six drivers with the German feeling Fernando Alonso's achievements were too great to leave out.
Rosberg said that Alonso produced so many "special drives" and that he was an easy choice for sixth place.
"I'd love to put Fernando Alonso there [in fifth]," Rosberg said on his YouTube channel. "He was so unlucky. His car broke down so many times.
"But he had so many special drives this year, like really, at that age where he is, to still be at such a high level was really exceptional. I love watching Fernando drive.
"He would be my easy sixth place, I would love to put him in the top five but it's difficult."
5.) Lando Norris
The man who pipped Alonso to the top five was the only non-Mercedes, Red Bull or Ferrari driver to earn a podium in 2022 as Norris again impressed.
Rosberg highlighted the ease of which Norris beat team-mate Daniel Ricciardo as a mark of his quality.
"Daniel Ricciardo is a great driver, let's not forget that, and Lando has just been really beating him so much the last two years. So I think definitely Lando needs to be there.
"It's such an incredible job. I mean, Daniel is a great driver and Lando just beat him all the time for two years and especially this year again, beat him fair and square in such a big way."
4.) Lewis Hamilton
Fourth spot went to Rosberg's former rival Hamilton with the German admitting Hamilton had plenty of bad luck this season but deserved a high spot due to the form he showed in the latter half of the year.
"I'll have Lewis up there because he was very, very unlucky, especially in the first half of the season.
"If it wouldn't have been for that, I think he would have been on a par with George in terms of points if not, maybe in front.
"Lewis, especially in the latter part of the season, when the car was starting to get better, he could really show again, how he's still at his very, very best. He did some incredible drives there at the end of the season. They were all just special,
"Fighting for race wins there at the end of the season just really showed that he's still at his very, very best. And that's why next year if the car is good, Lewis can definitely challenge for the championship, although it's going to be a good battle with George."
3.) Charles Leclerc
Next up was Ferrari's Leclerc who Rosberg praised for being a "fantastic driver" but did say the Monégasque made mistakes that a driver cannot do if they are aiming for the World Championship.
"I'll put Leclerc third because he put on a great fight for the championship in the first part of the season, especially hitting the ground running in the very beginning.
"The team let him down a lot. Of course, he also had a couple of mistakes in there, which you can't really make when you're trying to win against [Max] Verstappen in the championship. But still, I think he deserves to be P2."
2.) George Russell
In second, Rosberg plumped for Russell who he described as having "an incredibly consistent year with such a difficult car."
"In his first year in Mercedes, he had an incredibly consistent year with such a difficult car. They got the car so wrong at the beginning of the season, they were trying to figure it out doing different setups, and everything was just always there. [Even still] he finished top five almost every race this year. It's incredible.
"So you've just got to give your respect to that I think and with Lewis Hamilton as a teammate, to beat him over the course of a whole year, I think George did just a really incredible season.
"Lewis always has these special days very often where he's untouchable but even then, George was right behind him. He's always right behind him at the very least, if not in front of him."
1.) Max Verstappen
It comes as no surprise that the man who raced away to the World Championship with 15 wins would top Rosberg's ranking.
Of his fellow World Champion, Rosberg said Verstappen was already becoming one of the top five drivers in the sport's history.
"Number one, I would definitely go for Max Verstappen. Just incredible the level that he's in.
"He's so fast, so consistent, never makes any mistakes, so confident. [It's] incredible because he didn't have the fastest car in qualifying for most of the year. Leclerc took nine polls and yet then Verstappen always came through, never made any crashes and won 15 races in the year out of 22. That's just unbelievable.
"It's not the all-time record in terms of percentage of race wins for the season, that still goes to [Michael] Schumacher who won 13 races out of 18, but it's still 15 race wins. This is a big, big record and amazing, amazing driving.
"For me, it's really like almost sure that he's going to be a top five driver of all time with the likes of [Ayrton] Senna, Hamilton, Schumacher and [Juan Manuel] Fangio.
"Not yet, because he has only two titles, but he'll be there very soon I'm sure."
Read more: One New Year's resolution for each F1 team ahead of 2023 season