Perez is among 'four potential World Champions'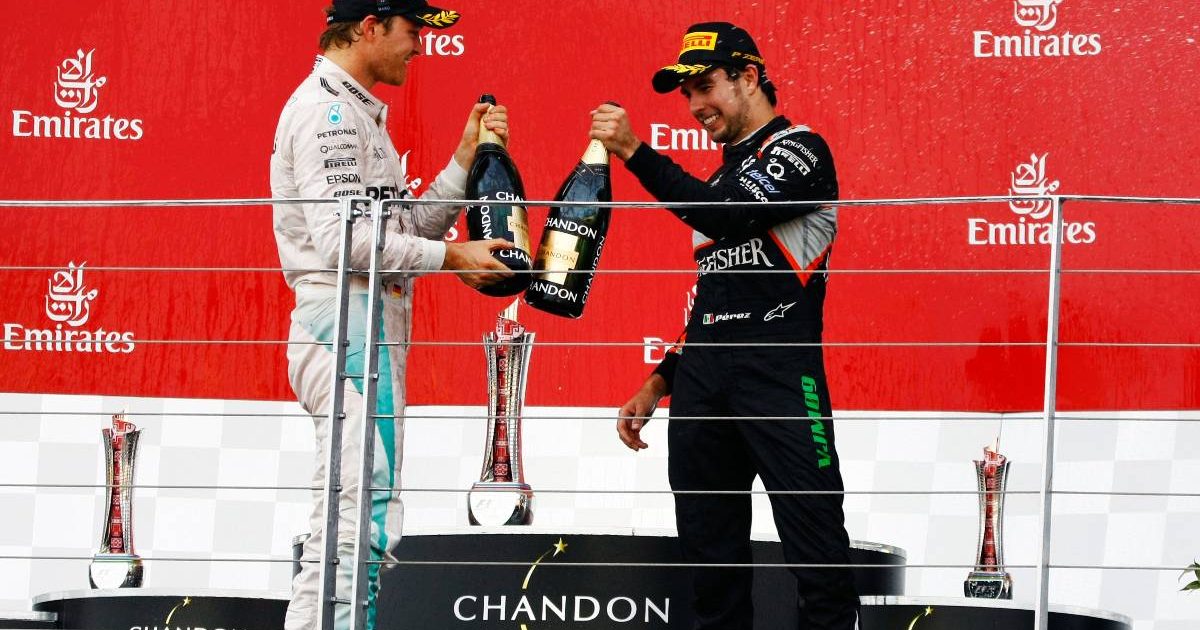 Nico Rosberg has included Sergio Perez among his four potential Drivers' World Championship winners this season.
Five years ago, Rosberg became the last man other than Sir Lewis Hamilton in the turbo hybrid era to capture Formula 1's coveted individual title.
Such is Hamilton's dominance that he is the red-hot favourite to claim a record-breaking eighth Drivers' crown in 2021, having signed a new one-year contract with Mercedes.
Rosberg, his former team-mate, still thinks the 36-year-old Briton is very much the man to beat ahead of the obvious up-and-coming challenger, Red Bull's Max Verstappen.
But the 35-year-old German is not writing off Valtteri Bottas, who replaced Rosberg at Mercedes after his own retirement within days of winning the world title, or Perez – even though the Mexican has yet to even race for Red Bull.
Perez had an excellent 2020 at Racing Point, achieving a string of solid points finishes capped by his first F1 victory in the Sakhir Grand Prix – a campaign that earned him the Red Bull seat from which he dislodged under-performing Alex Albon.
Asked during an interview published in intervista a Rosberg: 'Dura per Hamilton con un Verstappen così' – La Gazzetta dello Sport">Gazzetta dello Sport whom he would put his money on for the title, Rosberg said: "Stick with Hamilton. But a small amount on Verstappen as insurance is an idea.
"And I would not say Bottas isn't in the fight because on a dry lap he is so fast, he can always beat Hamilton. Although in the long run, on continuity, he doesn't make it.
"And then this year, I think Sergio Perez will also be in the game. We start a season where I think there are four potential World Championship winners and that's very interesting."
Torquing Point - 2021 Season Preview - Mercedes v Red Bull
Torquing Point is back. The Formula 1 podcast from planetf1.com is brought to you by Finley and Michelle. Here, they discuss the chances of Red Bull against Mercedes.
Red Bull merchandise is available to purchase now via the official Formula 1 store
Asked for his 'surprise' performer of 2021, Rosberg said: "Perez, as much as Perez can be considered a surprise.
"I think it will be interesting to see what [Daniel] Ricciardo does with this progressing McLaren. And then the AlphaTauri, which has been running so strongly in testing."
Talking of testing, Rosberg is encouraged by how the three days of running in Bahrain has set things up for the opening grand prix of the season at the same venue.
He said: "We've made a good start, haven't we? If Red Bull really start up front, that would be fantastic because it would be exciting to see how Mercedes react, what they come up with to catch them.
"To see what Hamilton will try, who will certainly do everything to win his eighth title. And with a Verstappen who is desperate to win, it will all be great fun.
"Just looking at the times [in testing] is not good, it doesn't help. But if you analyse everything in depth you can understand a bit how the situation is.
"And what you can see is that there will be a very close fight between Red Bull and Mercedes."
Follow us on Twitter @Planet_F1 and like our Facebook page