Nico Rosberg believes Lewis Hamilton's future is linked to Toto Wolff's as losing the team boss could lead to a "really bad turn of events" for Mercedes.
Hamilton has yet to commit his future to Mercedes with this campaign the last year on his contract.
While it was thought that he would put pen to paper early in the year, his contract negotiations were put on hold when Formula 1 shut down on the eve of the Australian Grand Prix.
But despite now being 10 races into the season, those talks have yet to take place.
This has led to speculation that Hamilton is considering his options as he waits to see what Wolff does next.
The Austrian, who has been in charge at Mercedes since 2013, holding the reins throughout Hamilton's time at the team, is also yet to commit to Mercedes, admitting he is pondering his future.
Rosberg reckons Hamilton's decision could be linked to Wolff's as losing the team boss could be a disaster for the Brackley squad.
"I do think it matters," the 2016 World Champion told Sky Sports F1. "Because Lewis is very convinced that Toto is an integral part of the success of that team, which is true, because Toto absolutely is.
"And it's not guaranteed that if Toto goes and there is a new leader that the stability remains.
"And also if Toto goes it could potentially be a spiralling effect, so that many of the team leaders in the leading positions say, 'OK it's the end of the an era, Toto's going, I loved to work with him, let's also move on to something new'.
"That could be a really bad turn of events for the team."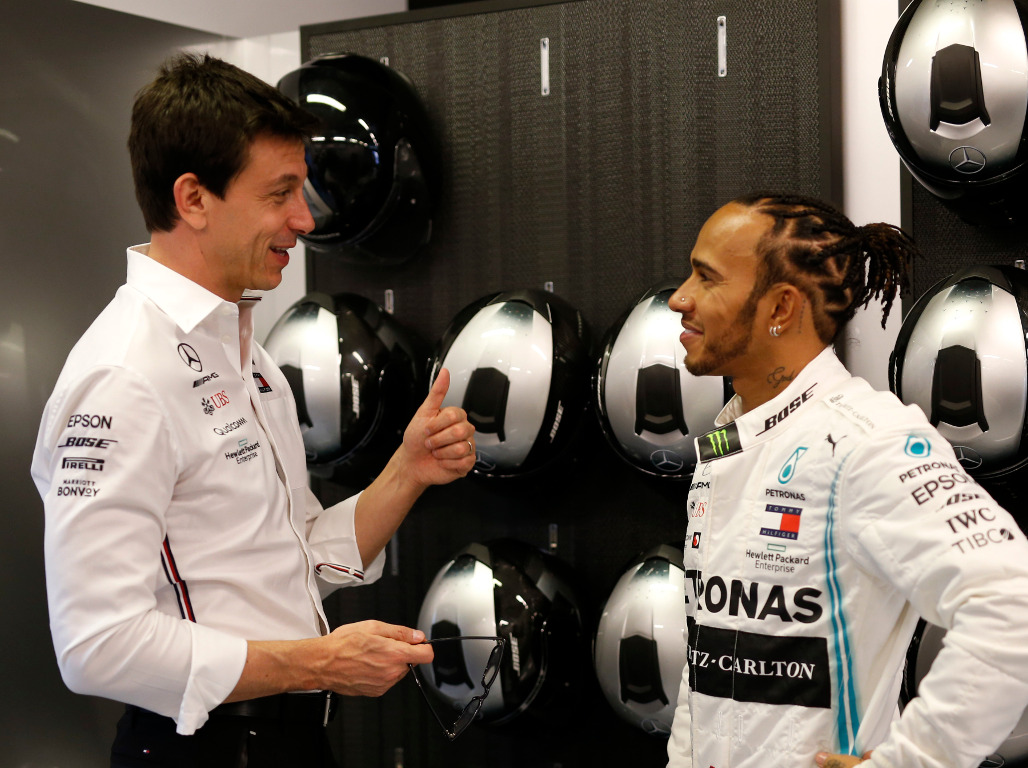 Get your hands on the official Mercedes 2020 collection via the Formula 1 store
Wolff, who has been linked to a move to Aston Martin where he would team up with good friend Lawrence Stroll, has previously rubbished suggestions that Hamilton's decision will be dependent on what he chooses to do.
"I think Lewis staying at Mercedes is the best thing he can do and it's what he wants to do," he said.
"He has the possibility to achieve great success going forward. It's flattering that he says it depends on what I do but I think he doesn't need me."
Regarding his own future, Wolff added: "As I said before, I have not taken the decision yet. These are discussions that are ongoing, they are positive and I enjoy them and I don't want to give it a spin that I am leaving.
"It's not the case. I am just in a moment of reflection."
Follow us on Twitter @Planet_F1 and like our Facebook page.