'Get inside Hamilton's head, that's his weakness'
Valtteri Bottas has to "get inside" Lewis Hamilton's head if he wants to beat him as Nico Rosberg reckons that's the Brit's weakness.
As Hamilton races towards a seventh Drivers' Championship title, Rosberg was the last driver to stop him lifting silverware.
Rosberg beat Hamilton to the 2016 World title and retired days later, revealing that the mental strain of having to take on the British driver had tired him out.
But that, he says, is what Bottas has to do.
Although Bottas won the opening race of this championship, his form has dropped off of late whereas Hamilton has risen to the top.
The 35-year-old followed up his Austrian GP disappointment with three wins on the trot before finishing second to Max Verstappen last time out at the 70th Anniversary GP.
That race saw Bottas join the two on the podium, however, the pole-sitter could only manage third in a race in which he was easily overtaken by Hamilton out on track.
Official F1 Shop: Black and white face coverings
Rosberg has urged Bottas to up the mental game, saying he needs to get into Hamilton's head.
"To beat Hamilton you have to get inside his head, because he is not that strong there," the 2016 World Champion told Sky Italia.
"Bottas has to do this, even if it seems to me that he has difficulty."
The German revealed that Bottas had approached him for help but says Mercedes put an end to that.
"He even called me," Rosberg said, "but then maybe the team asked him not to ask me."
He added: "I was too kind at the start of the rivalry with Lewis, I learned to get a little tougher.
"He has to do the same too, it's too easy to overtake him. It has to improve there."
Bottas also doesn't feature on Rosberg's list of Formula 1's top three drivers.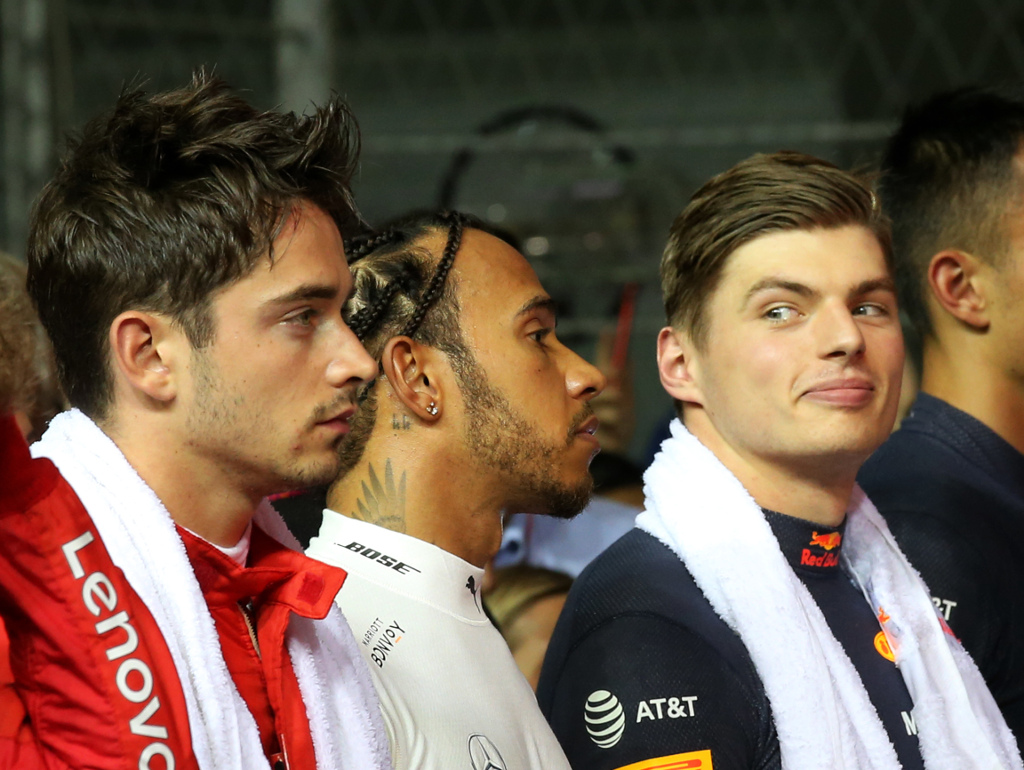 That, he says, is "Hamilton, Verstappen and Leclerc."
Arriving on the Spanish GP grid, a race Bottas will start P2 with Hamilton on pole position, the Finn is third in the Drivers' standings, four points behind Verstappen and 34 adrift of Hamilton.
Follow all the action from the Spanish Grand Prix with the PlanetF1 live centre