Rosberg: Bottas' 'wheel-to-wheel racing' a weakness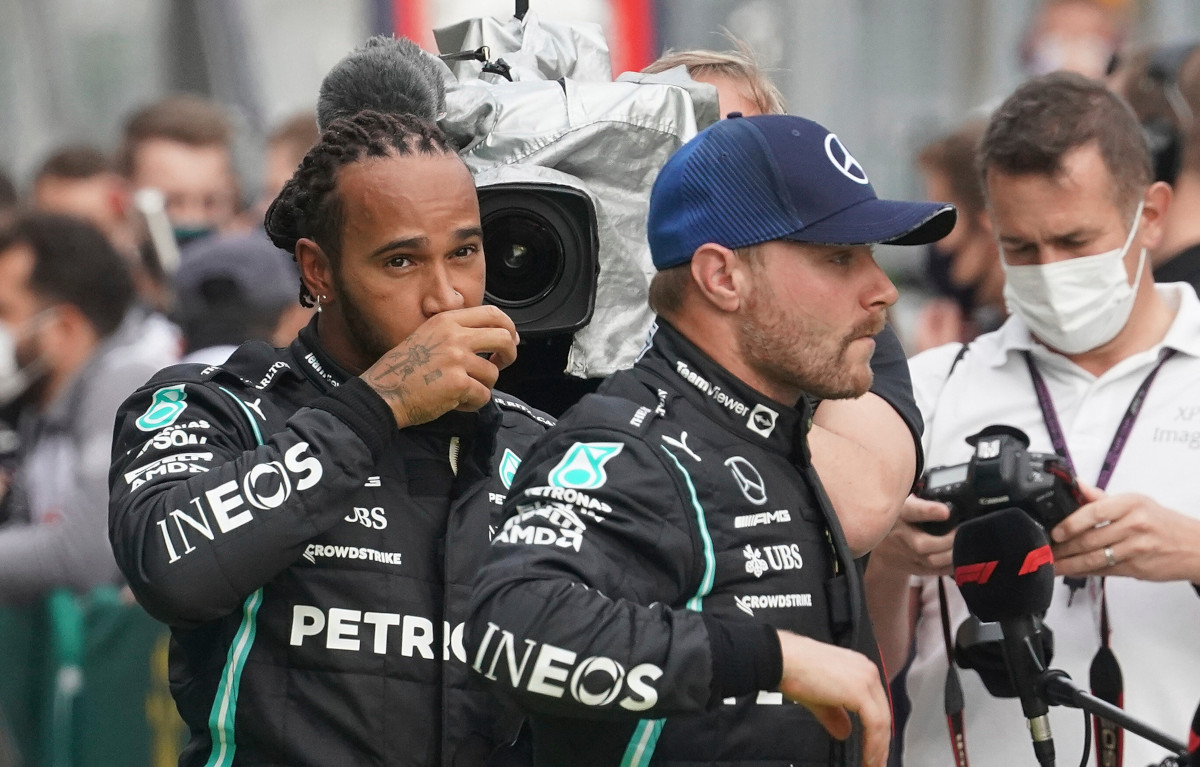 2016 World Champion Nico Rosberg feels that battling other drivers and overtaking were a weakness for Valtteri Bottas compared to Lewis Hamilton.
Much of Bottas' time with Mercedes was spent competing towards the front of the pack, but in a 2021 season of shocks and twists, as well as genuinely strong pace from the midfield outfits at times, Bottas on several occasions found himself held up in said midfield.
After five seasons with Mercedes though he now moves on to Alfa Romeo, who for their strong ambitions under the new 2022 regulations, are still not likely to be a front-runner as of Bottas' first season with the team.
So, since it is likely that Bottas will encounter more midfield racing in 2022, Rosberg feels the Finn must be better at fighting for position, though made it clear that Bottas will be a "great addition" for Alfa Romeo.
"For Alfa [Romeo] he'll be a great addition to the team, certainly," Rosberg told Sky F1.
Feels great to join the @alfa_romeo tribe here in Australia 🍀#VB77 #AlfaRomeo #Tribe @alfa_romeo #Australia
📷 @tiffanycromwell pic.twitter.com/Jh2dGwZUl3

— Valtteri Bottas (@ValtteriBottas) January 12, 2022
"His weaknesses have been a little bit the racing, race pace compared to Lewis has been probably one of the biggest weaknesses.
"And also I think wheel-to-wheel racing, overtaking, has been a bit of a weakness for Valtteri compared to Lewis."
Bottas, on his day, was more than capable though of getting the better of Hamilton, with qualifying performance a particular strength.
As recently as the 2021 Turkish Grand Prix he also demonstrated his ability to control a race weekend, taking pole, the fastest lap of the race and the win in commanding fashion.
But in the opinion of 2009 World Champion Jenson Button, Bottas' downfall was that his best form was not on show regularly enough.
"He is super quick on his day, but the consistency isn't there when you compare him to Lewis and Max [Verstappen], but they're just on another level right now," said Button.
"He has out-qualified Lewis quite a lot this year [2021], especially the latter part of the season."
Button then feels that this "fresh start" at Alfa Romeo is exactly what Bottas needs at this stage of his career.
"But he needs a change as well, he needs a change in his career and to drive for a new team," Button continued.
"He's bringing a lot with him and it's a new release for him. It's a fresh start."
Bottas hails Hamilton's 'really impressive trait'
Valtteri Bottas has hailed Lewis Hamilton for his ability to continue to better himself.