Mansell made over £6m from two F1 cars at auction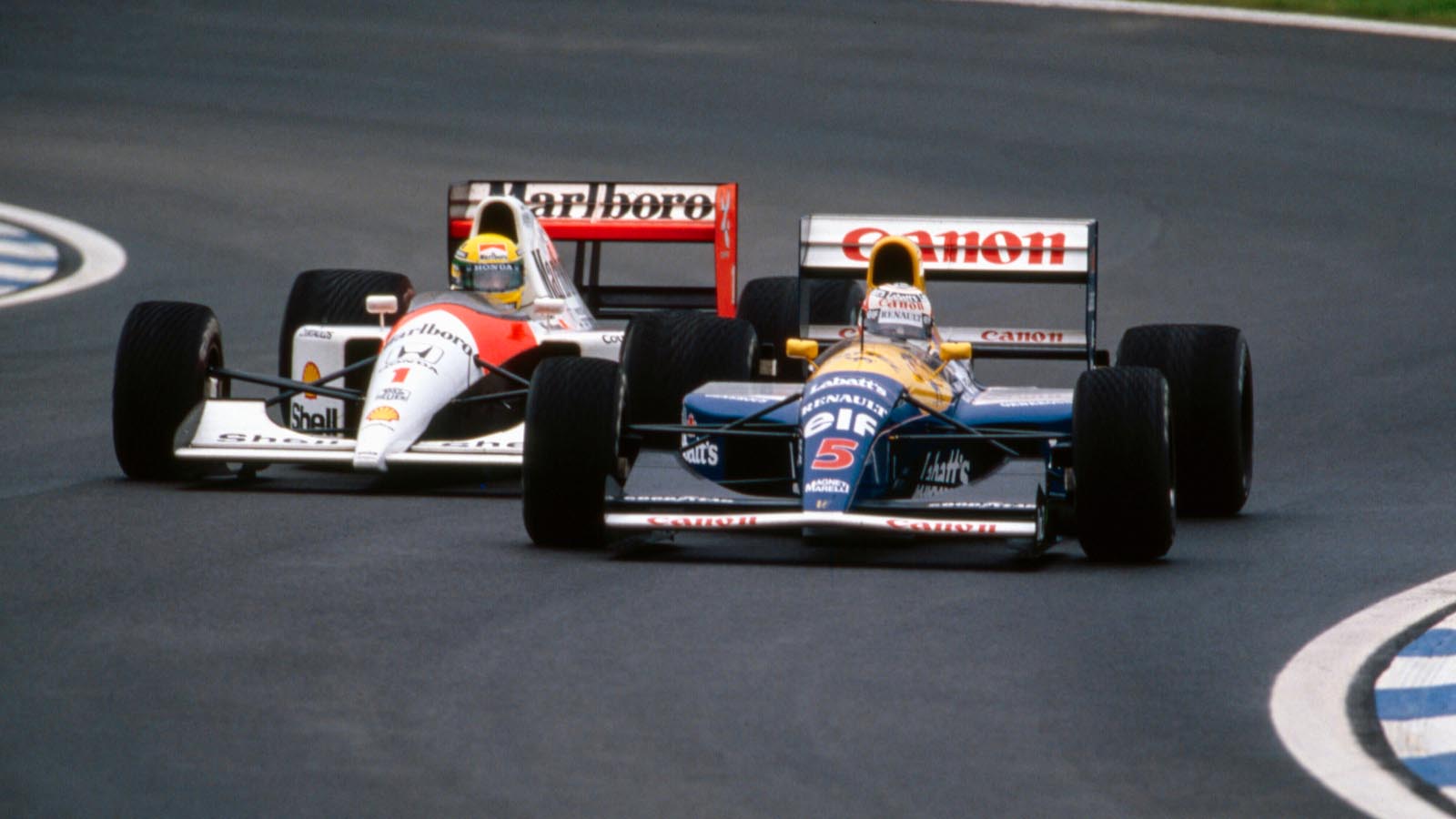 Two classic Nigel Mansell Formula 1 cars fetched over £6million combined when they went up for auction in Monaco.
As a Formula 1 World Champion and 31-time race winner, Mansell throughout his Formula 1 career got behind the wheel of several iconic cars.
And two of those went under the hammer via Sotheby's in Monaco.
The first of these cars was the 1991 Williams FW14, the challenger that perhaps most famously became a taxi for Ayrton Senna at Silverstone that year.
Mansell had claimed pole and won the race after leading every lap, as well as setting the fastest lap of the race, while Senna's McLaren had ran out of fuel on the final lap. Mansell would pick his rival up on the victory lap to give him a lift back to the pits.
That Williams FW14 was gifted to Mansell by the team at the end of the season, but having put it up for auction, the car fetched a whopping £3.45m.
That's even with the car unable to run, since Renault had taken their engine from it before the car became a souvenir for Mansell.
SOLD: Ferrari 640 from the Nigel Mansell collection @rmsothebys Monaco sells for €3.6m pic.twitter.com/d5UqnUUwWj

— The Signature Store (@Signature_Store) May 14, 2022
The other Mansell car up for grabs was his 1989 Ferrari 640.
He would claim victory in that challenger at the season-opening Brazilian Grand Prix, picking up a second win of the campaign in Hungary.
That Ferrari, still complete with the engine, sold for £3.51m in an auction where both cars comfortably earned more than their estimated prices.
Mansell topped up the income by just shy of £85,000 through the sale of some further vehicles in his collection, including a 2005 Grand Prix Masters Reynard V8.
Coming back to the present day, Ferrari now find themselves back in title contention, though the upcoming Spanish Grand Prix will offer a key indication of their ability to stay there.
Red Bull have turned the tide in the title race, Max Verstappen having claimed back-to-back wins, meaning he is now only 19 points behind Ferrari's Charles Leclerc at the top of the Drivers' Championship, while Ferrari's Constructors' lead has been cut to six points by Red Bull.
Ferrari come to the Spanish Grand Prix armed with an upgraded F1-75, though numerous teams will also be bringing upgrades, meaning the order seen in the first five race weekends may be about to get a reshuffle.
Torquing Point: Can Carlos Sainz win his home race?
Carlos Sainz is desperate to get his first Formula 1 win, and where better to do it than his home race?