Mansell selling Williams that Senna hitched a ride on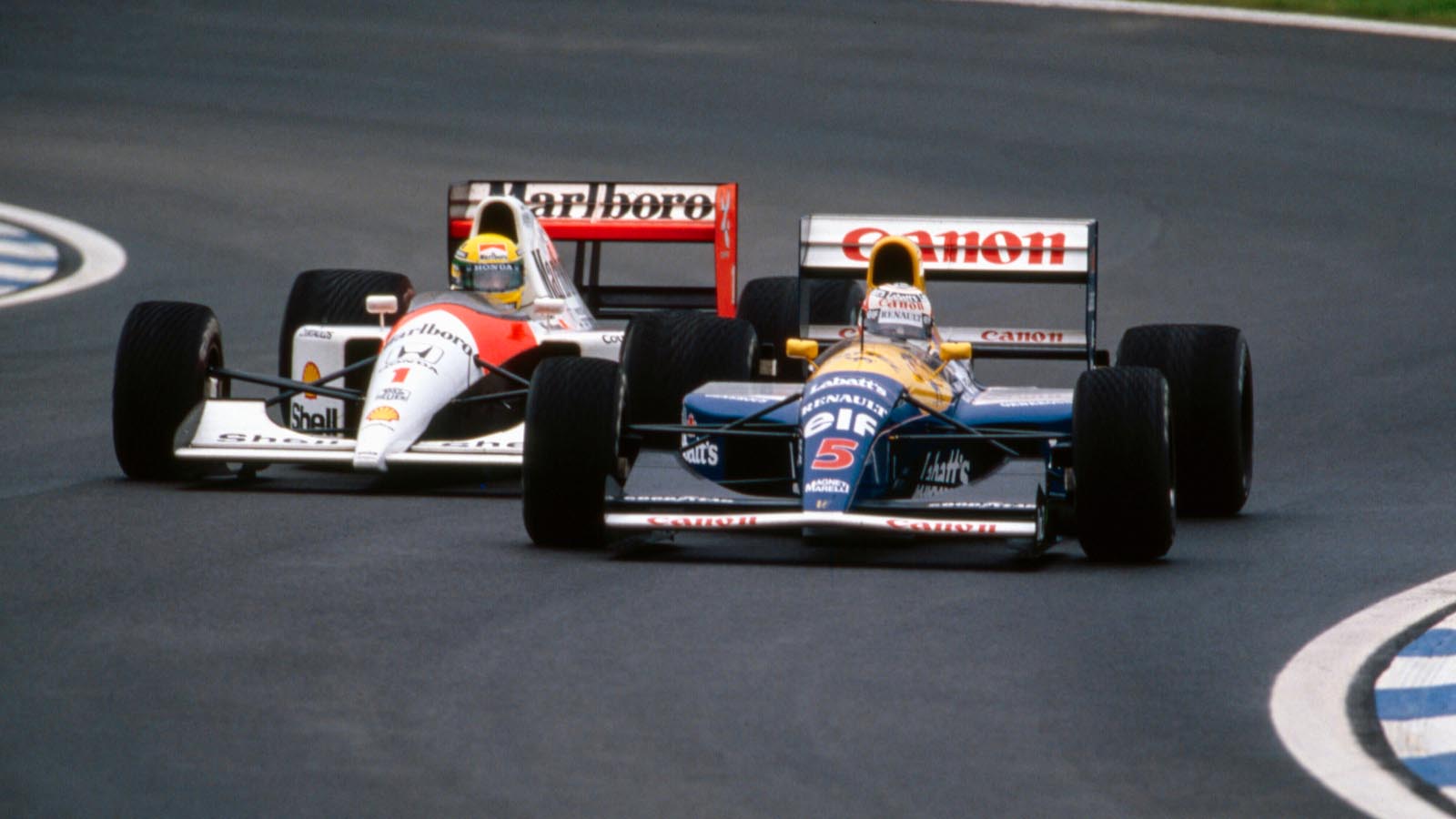 Nigel Mansell is selling his famous Williams FW14 which served as a race winner for himself and a taxi for Ayrton Senna.
It was back at the 1991 British Grand Prix that Mansell and Senna provided us with one of the all-time classic scenes in Formula 1.
Mansell was dominant on home soil in the Williams FW14, taking pole, leading every lap, winning the race and claiming the fastest lap.
Senna meanwhile would run out of fuel in his McLaren on the final lap, leaving him to be classified P4.
But rather than Senna setting off on a trek back to the McLaren garage, Mansell was on-hand to give him a lift as on his victory lap, Mansell stopped to allow Senna to hitch a ride on his FW14 back to the pits.
And now, the very FW14-5 chassis responsible for this iconic moment has been put up for grabs by Mansell, the car that was gifted to him by Williams at the end of that 1991 season.
It has been on static display since then, but it looks set to find a new home once it goes up for auction through RM Sotheby's in Monaco in May.
While the final price which it will go for is unknown, RM Sotheby's estimate the value of the FW14-5 at between €1,500,000 – €3,000,000.
Got a spare few million kicking around & looking for something unique. Why not buy F1 Champion Nigel Mansell's 1989 Ferrari 640 (chassis 109) & his William FW14 (chassis 5) at RM Sotheby's auction. #f1cars #f1 #racingcars @FormulaOneWorld @Xtreme_Drive_UK @Snugbucket pic.twitter.com/k83yMOaWHh

— Supercar Adventurer (@JGrunsell) March 12, 2022
But this is not the only one of 'Mansell's Machines' which will headline the Monaco auction.
In addition, there will be his 1989 Ferrari 640 going under the hammer, the car which took him to two race wins that season.
This particular piece of Mansell's and Ferrari's history is expected to fetch between €2,500,000 – €5,000,000.
Also available will be Mansell's 1991 Birkin 7 Sprint, which according to RM Sotheby's, Mansell has confessed to having an "emotional connection" to.
And so, he has "expressed an interest in handing this example over in a personal, one-to-one manner to its new owner".
Mansell's 1990 iC Modulo M89 and 2005 Reynard 2KI Grand Prix Masters Car will also be a part of the auction.