Nightmare McLaren debut weekend ends with DNF for Oscar Piastri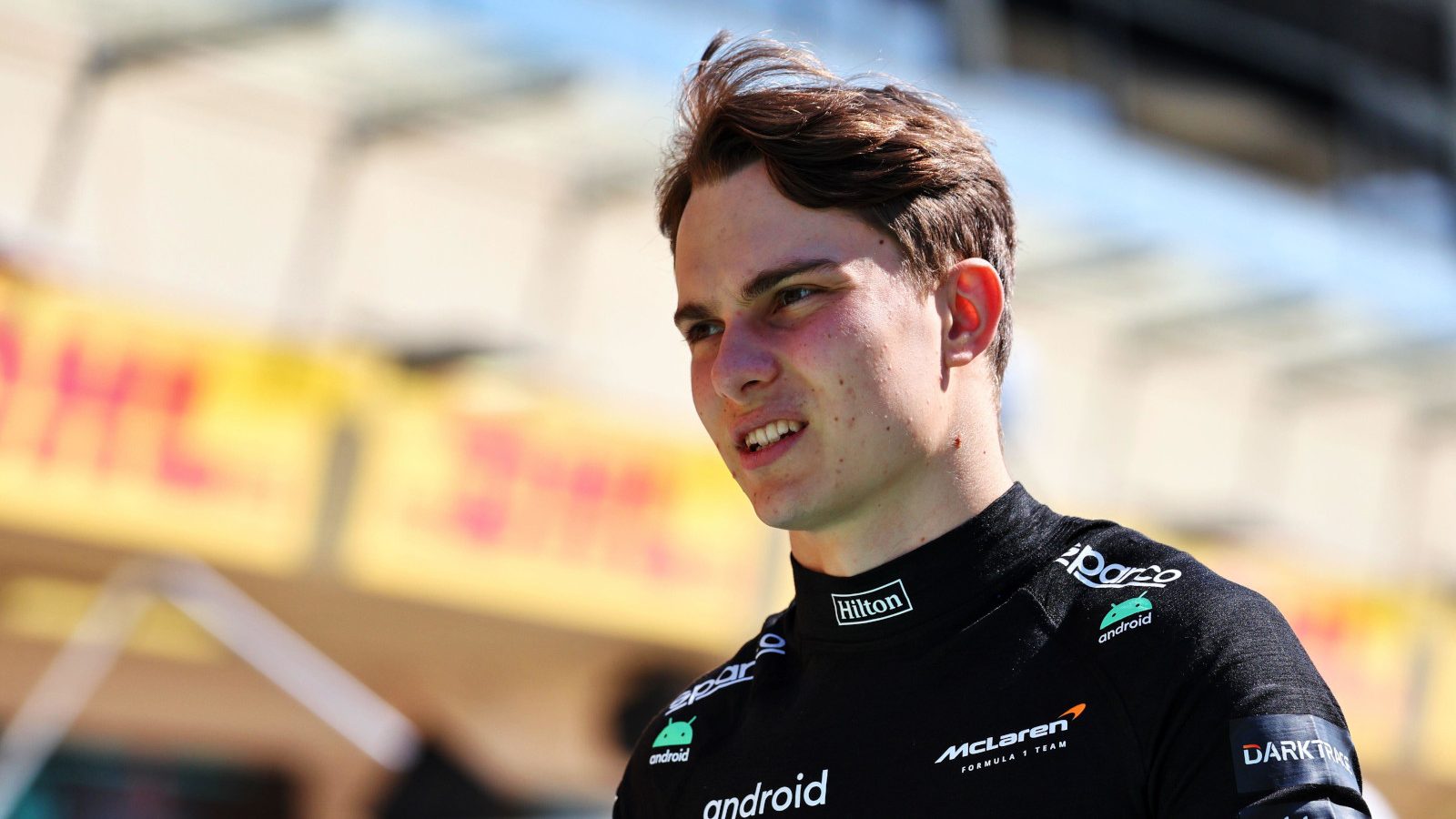 Whatever Oscar Piastri had in mind for his ideal first Formula 1 race weekend, what transpired in Bahrain will have been the opposite.
The Aussie came into Formula 1 with a great deal of pressure on his shoulders, McLaren having decided to end their association with Daniel Ricciardo a year early in favour of acquiring the services of Piastri.
Piastri does come into Formula 1 with a glittering record in the junior series, making him one of Formula 1's most exciting rookies in recent times, but he will be hoping that what went down in Bahrain is by no means a sign of what is to come.
With McLaren downbeat about their chances heading into the F1 2023 season-opener, Piastri would suffer Q1 elimination in Bahrain, making it a short, but not sweet first experience of Formula 1 qualifying.
His first Grand Prix was also far from a smooth affair, Piastri encountering issues in the first third of the race, which at his pit stop McLaren hoped they could fix with a change of the steering wheel.
They tried that, but as the engine cut while Piastri was in the pit box, that proved to be curtains for his race, McLaren duly confirming that an electronic problem was the cause of Piastri's downfall.
Lando Norris in the other McLaren was also battling issues, with a trio of trips into the pit lane for what appeared to be refills of the engine pneumatic system.
Commenting on the issue for Piastri, McLaren Racing CEO Zak Brown said: "It looks like he has some sort of electrical issue, he had a gearbox-related issue on track which I think was electronic related.
"We changed steering wheels but that doesn't seem to have done the trick so we will have to diagnose what it is, but appears to be electrical related."
Piastri would confirm to PlanetF1.com that no issues like this had cropped up for McLaren during pre-season testing.
"No, we didn't have anything like this in testing," he said. "So it's a completely new issue.
"I'm not sure what's changed or what's different, but I'm sure the team will diagnose."
PlanetF1.com recommends
Ted Kravitz on why Lando Norris' McLaren deal may be a little tricky to escape
Two race weekends in 2023 set aside for additional revised qualifying format
Bernie Ecclestone: Felipe Massa was cheated out of 2008 title, Lewis Hamilton got lucky
Piastri explained that the issues began to surface a few laps before he was ultimately forced to retire, and like Brown said the team had hoped that a change of steering wheel was going to do the trick.
"I would say it probably started I'd say a couple of laps before I stopped," he told media in Bahrain. "Just a few things flashing up on the dash that were a bit unexpected.
"But then it started messing with the gear shifts and stuff like that.
"We thought it was the steering wheel based on what was happening, but it wasn't that, so we'll diagnose what was wrong."
Additional reporting by Thomas Maher