Giovinazzi accuses Mazepin of a lack of respect
Antonio Giovinazzi has accused Nikita Mazepin of lacking respect, which meant he could not produce a final flying lap in Q1 for the Emilia Romagna Grand Prix.
The Alfa Romeo driver was at risk of not making it through to the second part of qualifying at Imola, but looked like he would get one more shot at it.
That chance was taken away from him though by rookie Mazepin, as the Haas driver used the slipstream behind Giovinazzi just ahead of the start/finish line before overtaking him.
Speaking to Formula 1 after the race, Giovinazzi said: "It's quite clear – we respect each other when starting the lap and he didn't respect. This is really not correct for a qualifying lap and I didn't make my last lap so yeah, difficult to say."
He confirmed he had "not yet" spoken to Mazepin, who has certainly not been far from drama so far in his short time in the sport.
A social media whirlwind meant he started his time in F1 on the back foot, and spins have been the story of his time in the VF-21 to this point having crashed out on the opening lap in Bahrain.
Mazepin defended his behaviour during qualifying though, saying he followed his engineer's instructions to push on.
"In F1 it's a bit difficult as there's 20 cars, obviously in segment one, which is where we are," said Mazepin.
"Everyone is going out at the same time and the track is just not big enough for all of us.
"We had this chat about the gentlemen's agreement and obviously I didn't have a problem with that. But when there is three seconds on the clock, it's either you go or you have to box, and you're going across the start/finish first.
"So I don't think there's an issue with it. I'm here to do my laps and, you know, we are all in the same world."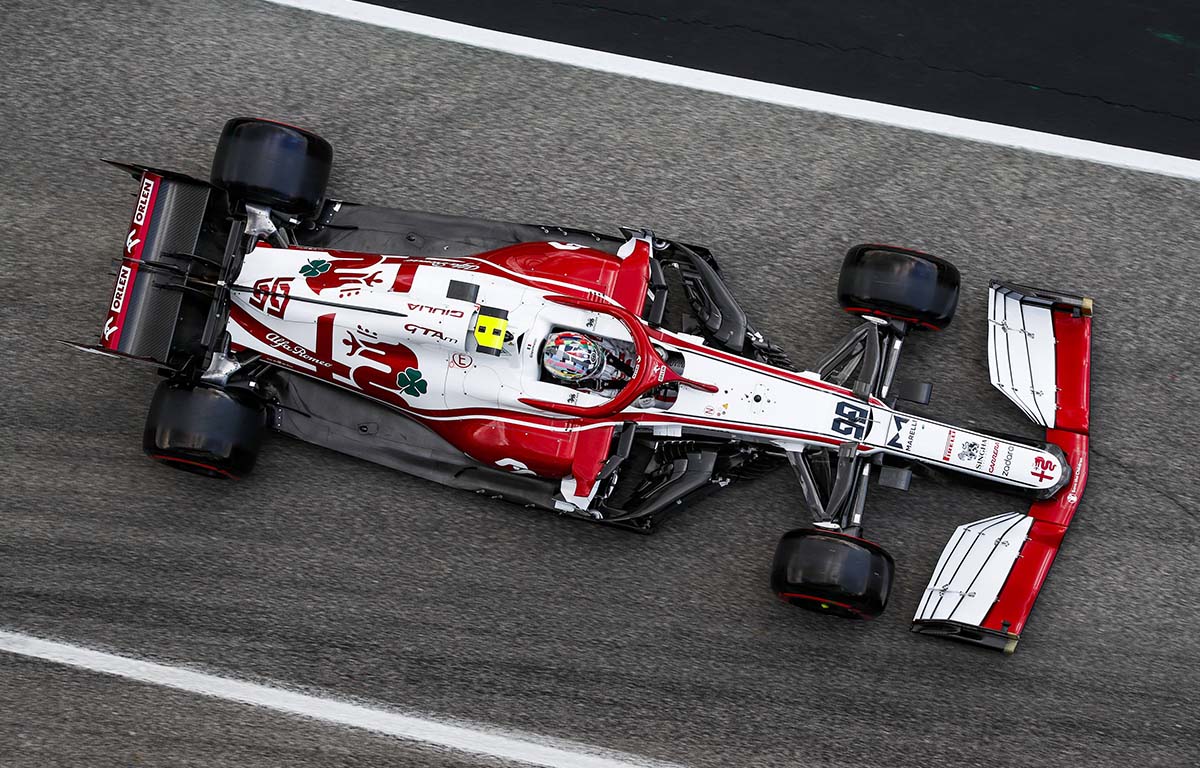 Check all the latest 2021 teamwear via the official Formula 1 store
Neither made it into the second part of qualifying and Giovinazzi will start the race in P17, with Mazepin P19.
On his own performance, Mazepin added: "The car is just a little bit hard to drive to be consistent and to be sure where it's going to be every lap.
"But apart from all that, you know, it's reality. We know it. I'm not ready to go and dwell on it every race.
"I think we as a team are working very well. Me and my team-mate [Mick Schumacher] are both giving very similar feedback. And I think we are extracting some of the most there is for now and building a good foundation."
Follow us on Twitter @Planet_F1 and like our Facebook page