Mazepin apologises to Mick after Monza clash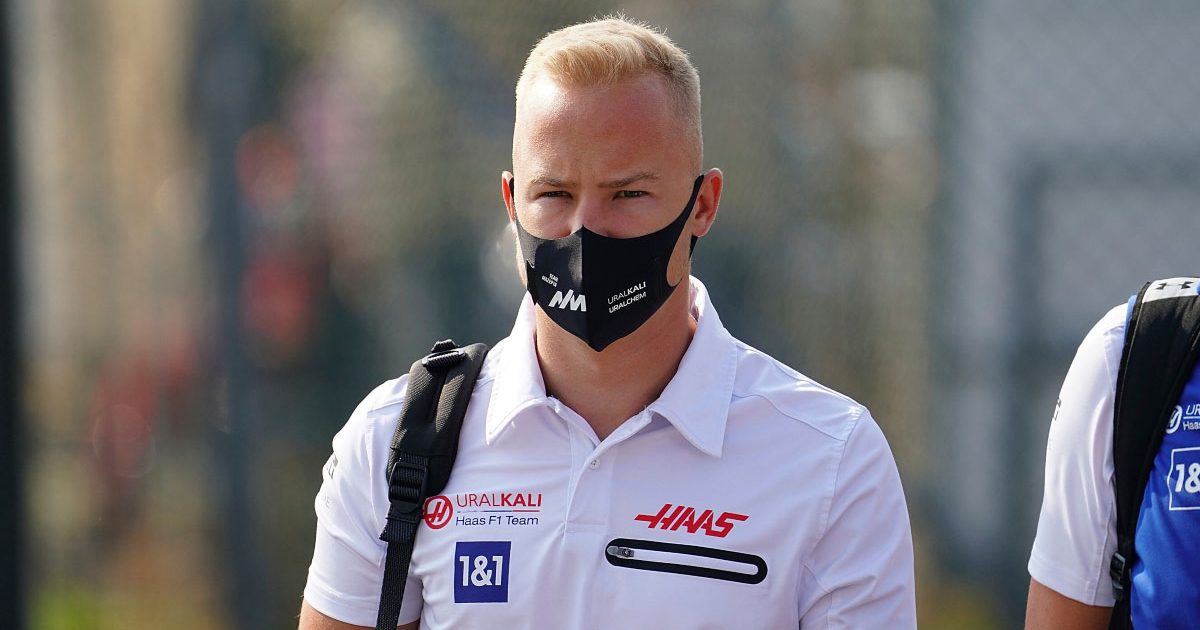 Nikita Mazepin has held his hands up and apologised to Mick Schumacher after the Haas drivers made contact again at Monza.
Mazepin was given a five-second penalty after he hit his team-mate and sent him spinning midway through the Italian Grand Prix – the latest in an increasingly long list of altercations between the two.
The pair's relationship has broken down over the course of their rookie season, with multiple occasions of the two backmarkers scrapping among themselves on track.
As for the spin at Monza though, Mazepin admitted he was to blame on this occasion.
— Haas F1 Team (@HaasF1Team) September 12, 2021
Check out the Haas collection via the official Formula 1 store
"I think that one is really simple, it was my mistake and I have no shame [in having] to apologise," said the Russian, quoted by The Race. "I'm sure he will make a lot of mistakes in the future and I will make a lot of mistakes in the future and the most important thing is to remain a human.
"It was my mess-up, no discussion on it. I deserved the penalty even though it wasn't on purpose and I was fortunate he didn't lose too much time by it. He was able to spin the car round straight away.
"It was my fault, now I just say sorry.
"When you have a car that doesn't have much downforce it's difficult to stay close and you really only have one opportunity to go for it.
"I felt like Mick braked early so I put my nose there, and then when my nose was there it wasn't enough to say the corner was mine.
"It was just a racing thing. It happens a lot, you've seen it for so many drivers. I did totally deserve a penalty but I couldn't have done anything when I was there."
Schumacher also remained diplomatic about the situation, preferring to focus on working with his Haas team to progress – despite another blip with his team-mate.
"Things happen, we race closely – I think obviously there was a lot of things happening in that race," said the German.
"I think we don't want to have an issue because we have to work as a team, we want to bring the team forward, and that's what's important at the moment."
Team principal Guenther Steiner has spoken openly about how he and the team are trying to help the young rookies through the season, and Mazepin insisted previously he is "not in the bad books" with his employers despite the recent incidents between the two drivers.
"I think our two guys learned from the last races, now try to move on and try to take on board the suggestions that we as a team give them and hopefully we have less of this coming in the future, even if today it happened," said Steiner.
"If you are clear about it, it's good, it's part of learning and fortunately the car was not badly damaged."