Axed Haas driver Nikita Mazepin set for racing return in Asian Le Mans Series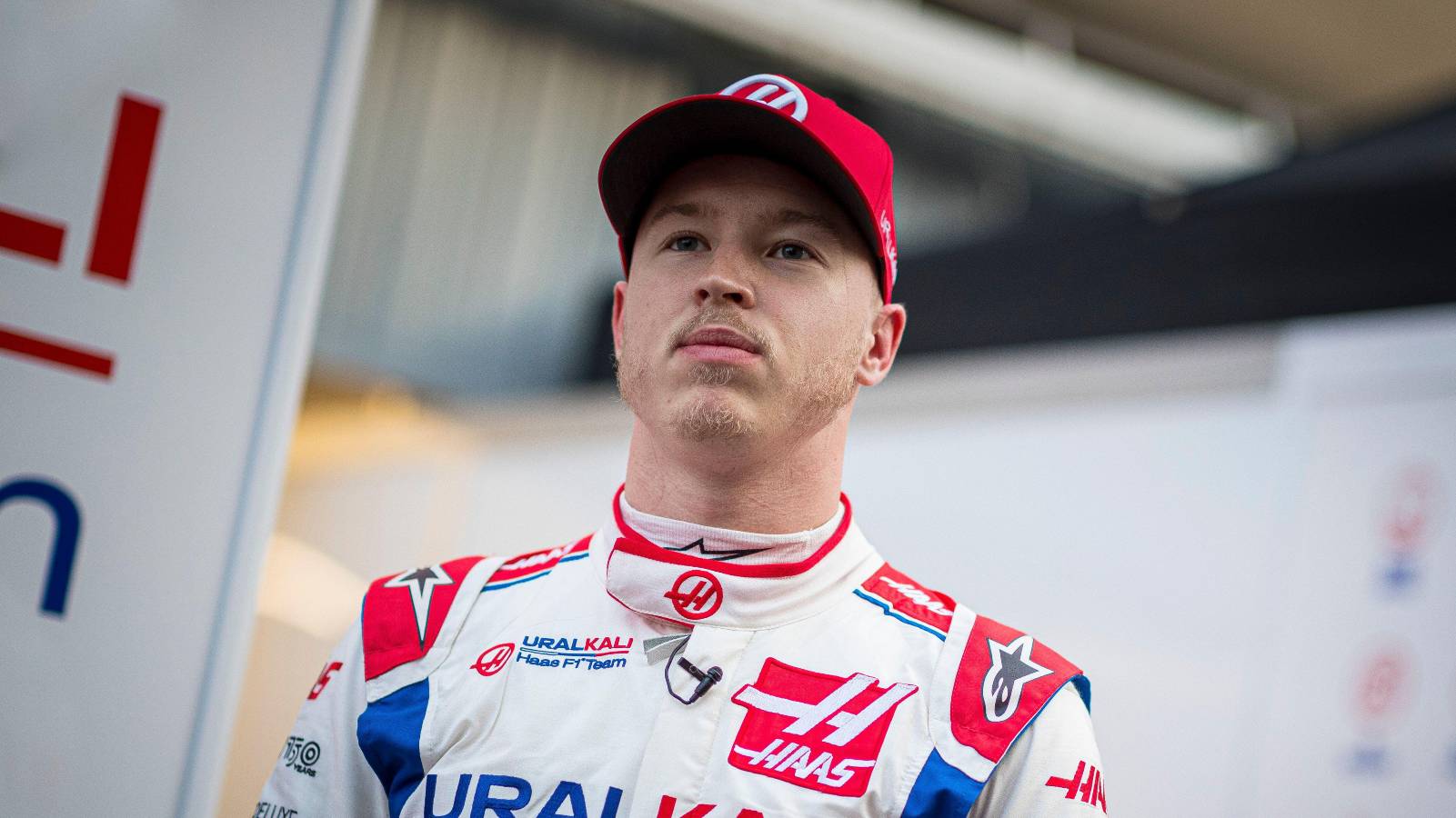 Almost a year after his F1 sacking, Nikita Mazepin will get behind the wheel once again as he takes part in the Asian Le Mans series.
Mazepin was sacked by Haas in March 2022 as a result of the Russian invasion of Ukraine and the team's decision to cancel the sponsorship deal with Dmitry Mazepin, Nikita's father, who has close ties with Vladimir Putin.
Since then, Mazepin Junior has been searching for a way back into F1, including by taking his former team to court, and secured a victory in a July 2022 rally race.
Now the 23-year-old is stepping up his efforts to get into racing and has been announced as a member of 99 Racing's entry for the Asian Le Mans Series.
The series will run entirely in the Middle East with two four-hour races at both the Dubai Autodrome and Yas Marina Circuit in Abu Dhabi with the first race set to get underway on February 11.
Mazepin will be joined by Spaniard Félix Porteiro and Briton Ben Barnicoat in the number 98 Oreca 07 car. Recently let-go Sky Sports F1 pundit Paul di Resta will also take part with the United Autosports team.
"I am delighted to be making my return to racing in the Asian Le Mans Series," Mazepin said. "Together with my teammates at 99 Racing, I'm hoping to have a great experience competing in the sport I love."
PlanetF1 recommends
Is Fernando Alonso about to turn Aston Martin from nice losers into ugly winners?
F1 stats: Which drivers have scored the most points without winning a race?
Top 10 greatest Formula 1 seasons to end in Championship heartbreak
It remains to be seen what flag Mazepin will race under with the FIA banning athletes from Russia and Belarus from racing under their countries' flag – but the Asian Le Mans is not an FIA series.
Mazepin recently shared advice for the four drivers departing F1 at the end of 2022 and equated it to the five stages of grief.
"Here's what awaits you in the 5 stages of departing the stable," he said in an Instagram post.
"Stage 1: Denial. You will find yourself driving circles around your apartment building. Don't make the mistake I made – turn on your stopwatch. It's entirely possible that another F1 team will be interested in your results and you won't have to endure the next 4 stages.
"Stage 2: Anger. You blame everyone but yourself for having to leave F1. Particularly the "Drive to Survive" film crew. You watch the races obsessively and yell at the screen.
"Stage 3: Bargaining. You hold a press conference where you put on a brave face and thank the team principal who fired you in hopes that your cheerful smile and natural charm will get you a seat with a new team.
"Stage 4: Depression. Drink, party on yacht, sleep it off, gain 5 kilos. Repeat on endless loop. This will not be an easy stage to get through, but your friends will enjoy it.
"Stage 5: Acceptance. Congratulations. You've reached the final grand prix of being shown the exit. You stop obsessing about F1 and start thinking about your next steps…while keeping yourself in shape and keeping the door open for a return!"