Braking issue got Mazepin in a Bahrain spin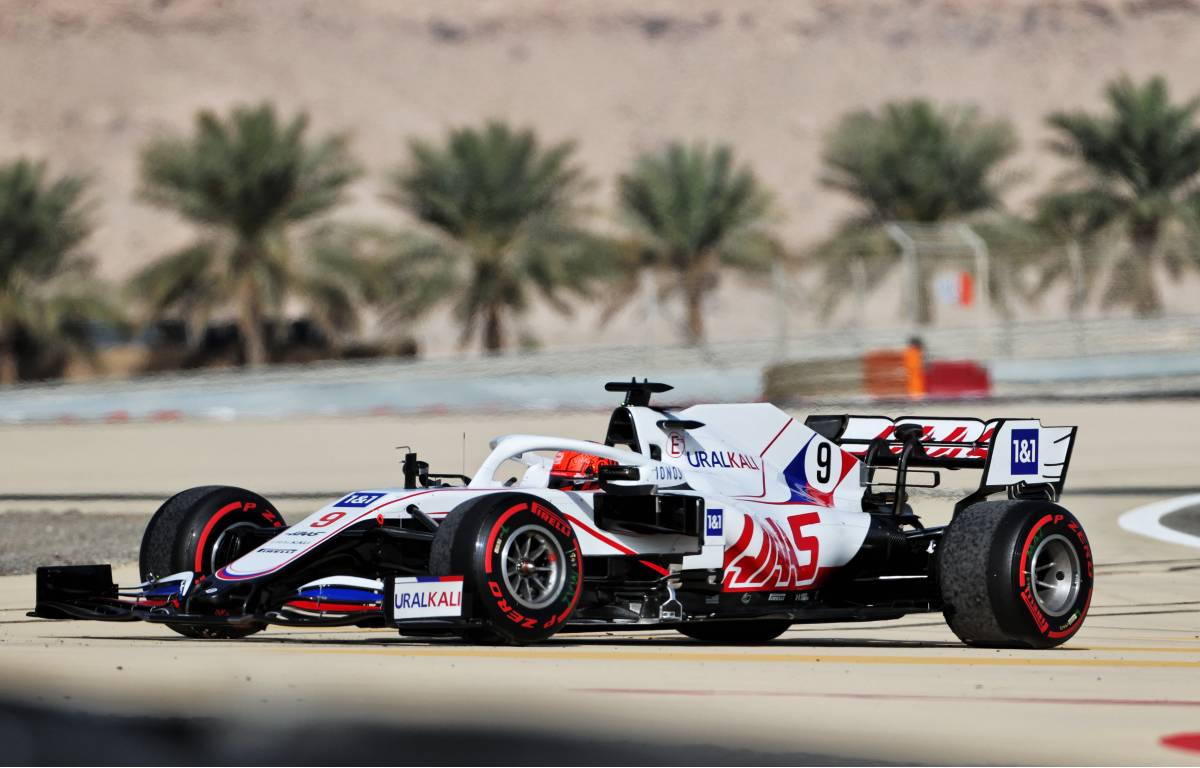 Nikita Mazepin lost control of his Haas on a couple of occasions in Q1 at the Bahrain Grand Prix, citing a "brake-by-wire" issue.
It was always going to be difficult for Haas in 2021 and by the end of FP3 it was clear they were the team with most work to do.
And in Q1 Mazepin was struggling to even keep his Haas pointing in the right direction, spinning a couple of times with the final error coming at turn one.
That particular spin brought out the yellow flags at the end of the session, impacting several key flying laps with both Sebastian Vettel and Esteban Ocon claiming it played a part in their respective Q1 eliminations.
Asked if the blustery and changing winds made it tricky in qualifying, Mazepin told reporters: "Yeah, very tricky, they changed a lot from FP3.
"Obviously the temperature dropped down, the wind has turned around and these Formula 1 cars are very wind-affected."
As for the cause of his incidents, Mazepin revealed he was struggling with a brake-by-wire issue he had not experienced so far with the team, so that could have been the cause.
"I struggled, I had an issue with brake-by-wire and I locked up the rears, not sure why, in turn one. I guess the pedal just went long.
"So we need to look into that, something I didn't expect and shouldn't happen. I didn't have it driving in the tests and free practice, so hopefully that won't happen tomorrow.
"There's still plenty to look for, though it was always going to be difficult coming here to do this qualifying."
In Formula 1 there is something of a gentleman's agreement that the drivers do not overtake each other as they prepare for a flying lap – something which Mazepin did not follow at the end of Q1, at the request of his team.
But it is hard for him to obey something he had never heard of before.
"Coming into the last corner my team told me that…first of all I was working on trying to sort the brake-by-wire issue because if it was an electrical issue it can be sorted by steering wheel, which it wasn't.
"And they [Haas] said just to try it out, plus if you noticed I was kept for a long time on the weighbridge so I lost loads of time, and my team told me there wasn't enough time to cross the start-finish line if I don't go now.
"Obviously as a driver I'm doing as instructed and the instructions were to push, I pushed, and to be very honest I've never heard about this agreement before.
"However, I will take notice from now on."
Mick improved his time to move to P19.

Nikita spins again at turn 1 so cant improve and qualifies P20. #HaasF1 #BahrainGP #Quali pic.twitter.com/W6QsDClQ4c

— Haas F1 Team (@HaasF1Team) March 27, 2021
New subscribers to F1 TV Pro can watch the Bahrain Grand Prix for free with a seven-day trial. Sign up here! Please check to see if F1 TV Pro is available in your country.
Mazepin will start from the back of the grid on Sunday, sharing the final row with his team-mate Mick Schumacher.
But while on paper P19 may not look a fantastic starting position for his debut race, Schumacher was generally "very happy" with his qualifying performance.
"In general I was very happy, I think I'm 95% happy with my lap," he explained.
"I had one little moment when I felt like I could have done better, but to be honest I think that after having quite a disrupted run, unfortunately, it was kind of okay.
"But definitely there was room for improvement on my side, so I'm just looking forward to being able to get into another qualifying soon."
Follow us on Twitter @Planet_F1, like our Facebook page and join us on Instagram!